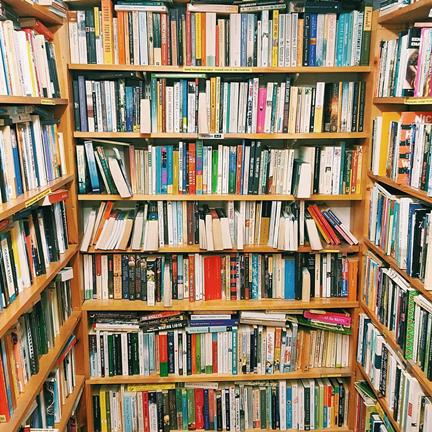 I have been asked how I rate the books on review posts.
It's very simple. My ratings are based on 'how much I love this book.'
レビュー時の本の評価について質問があったので、ここで解答しておこうと思います。
とってもシンプルに、「私がその本をどのくらい好きか」で評価しています。
Many book bloggers rate books considering how much they can 'recommend' that book. But I am not doing that. How much I like the book is not equal to how much I recommend the book. Here are reasons why.
書評ブロガーさんの中には「おすすめ度」でレートしている方もいるかと思うのですが、以下の理由で私は「お気に入り度=おすすめ度」ではないと思っています。
One reason is that I have various readers in mind writing the blog posts since I write this blog both Japanese and English. It is hard to 'recommend' books written in English to people who might not read English at all, or who are not a fluent English users.
1つ目の理由としては、このブログにはいろんな読者がいることを想定しているから。ブログを日英両語で書いているということは、英語に堪能な人もいれば、日本語しか読まない人、少し英語ができる人、いろんな方が読んでくれていると思うのです。
For example, I don't recommend English beginners to read 'All the Light We Cannot See (my favourite book I rated 5/5)' in English, due to the difficulty in language the author use in this book. Also, I have not yet read the translated version of the same book, so I am not sure if it is good in Japanese in the same level and quality.
例えば、私が大好きな'All the Light We Cannot See (5/5の評価をつけました)'は、英語初心者の方や、小説を読み慣れていない方が英語で読むにはかなり難しい本です。また、翻訳版が出ていますが、こちらは未読なので、翻訳後の本がどのくらい良いのかわかりません。
Another example is 'The Underground Railroad' which I only gave 3/5. Although I did not like it very much personally, it was such a good book. Especially for those who want to know a glimpse of the slavery, this book could be a good start point. Considering these factors, I should have given more than 3/5, maybe? But, it is difficult to include the 'significance' to ratings. I'm not a professional, after all 🙁
他にも、'The Underground Railroad'は3/5にしたのですが、それは単純に私があまりこの本を好きではなかったから。一般的に言えばおそらくとてもいい本なんです。例えば、アメリカの奴隷制について知りたいと思っている人にとって、良い初めの1冊になりうる本。そういう意味ではかなり!おすすめできる。このトピックにおける読みやすさ、わかりやすさという意味、重要度を含めて評価したら、きっと3/5は低すぎると思います。ただ、この本がどのくらい世間で重要とされているかなんて、専門家でもない私にはわからないですよね。
Thus, recommending the book to people is a very difficult task and never be great unless I know the person who I recommend to. In my reviews, I might recommend the book to certain people, or mention like 'this is a must read', but it does not mean I 'rate' the book based on how much I want people to read this book.
本のおすすめって、おすすめする対象の人物をよく知らないと難しいです。でも、たまに私のブログでもこんな人におすすめですよーって書いたり、あまりにも私が気に入りすぎて、しかもおもしろいので、これは絶対読んでほしい!って書いたりすると思うんですけど、それはほんとに気持ち的な問題。「評価」を「どのくらい読んでほしいか」で決めているわけではないのです。
I just want you to take my review as just an opinion from bookish Japanese girl who loves to read in English… lol
本好きな私の感想文、くらいで参考にしていただけたら。笑