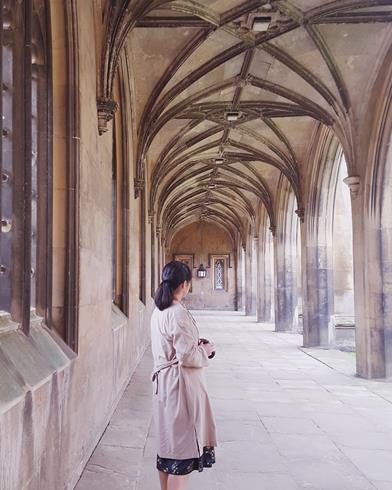 miki
旅と読書を愛するバイリンガル・ブロガー
ローカルたちのお気に入りを体験するような、「暮らすような旅」がしたい。
読書、写真、美術館めぐりが趣味。カフェと本屋さんがパワースポット。
ロンドン大学大学院卒(MA'16/17)、ICU卒(BA'15)
会社員('18 Oct~'19 Jul)
2018年12月にロンドン大学院で出会った彼と国際結婚。長い遠距離恋愛、遠距離結婚の末、2019年7月にイギリスへ移住。
現在はロンドンを拠点に活動中。
このブログでは、旅行が大好きな私のオススメスポットと、読んだ本のレビューを日本語と英語で紹介します。(私が英語で書く理由)
Fake Bilingual Bloggerな私の視点から、純ジャパとして学んだ英語のコツを伝授する記事も (私の英語勉強法)
ステキな洋書での読書体験を伝道すべく、2019年8月18日にMiki's Little Bookshopのサービスをスタート。
*Instagram
@mikitravelgram:旅と読書がテーマ
Instagram Feature / Collaboration
The Cambridge Satchel Company (20/Feb/18) (15/Jan/18)
Study London (07/Oct/18) (11/Oct/18)
Pan Macmillan (20/Nov/18) (15/Jan/19)
旅MUSE
Daniel Wellington
CASETiFY
Gaston Luga
Lia Kulea
MAVEN WATCHES
Hands A P.P.
tu-hacci
Bonjour Paris
*裏話はnoteで執筆中
note (@mikitravelgram)
*旅MUSE 公式ライターとして執筆中
– Vienna – 歴史と芸術に浸る。オーストリア・ウィーンで過ごすクラシカルなハネムーン
– Paris – アート初心者でも安心☆9つのミュージアムを巡るパリの4日間
– London -ローカルのお気に入りスポットを巡る!2日間でロンドナー気分を味わう旅
【ロシア】豪華絢爛!キラキラとパステルカラーの街『サンクトペテルブルク』
【ロシア】異国情緒あふれる街!充実の『モスクワ』ひとり旅♡ 2泊3日
*
Japanese/English bilingual blogger, currently in London.
Book and Travel Instagrammer @mikitravelgram exploring the world's wonderful places and fantastic books 🙂
I write about travelling, reading(both E&J), and cafe/bookshop hopping.
SOAS, University of London (MA '17), International Christian University (BA '15)
Financial consultant based in Tokyo ('18 Oct to '19 Jul)
After the extended period of long distance married life, finally moved to the UK.
Currently based in London ('19 Jul -).