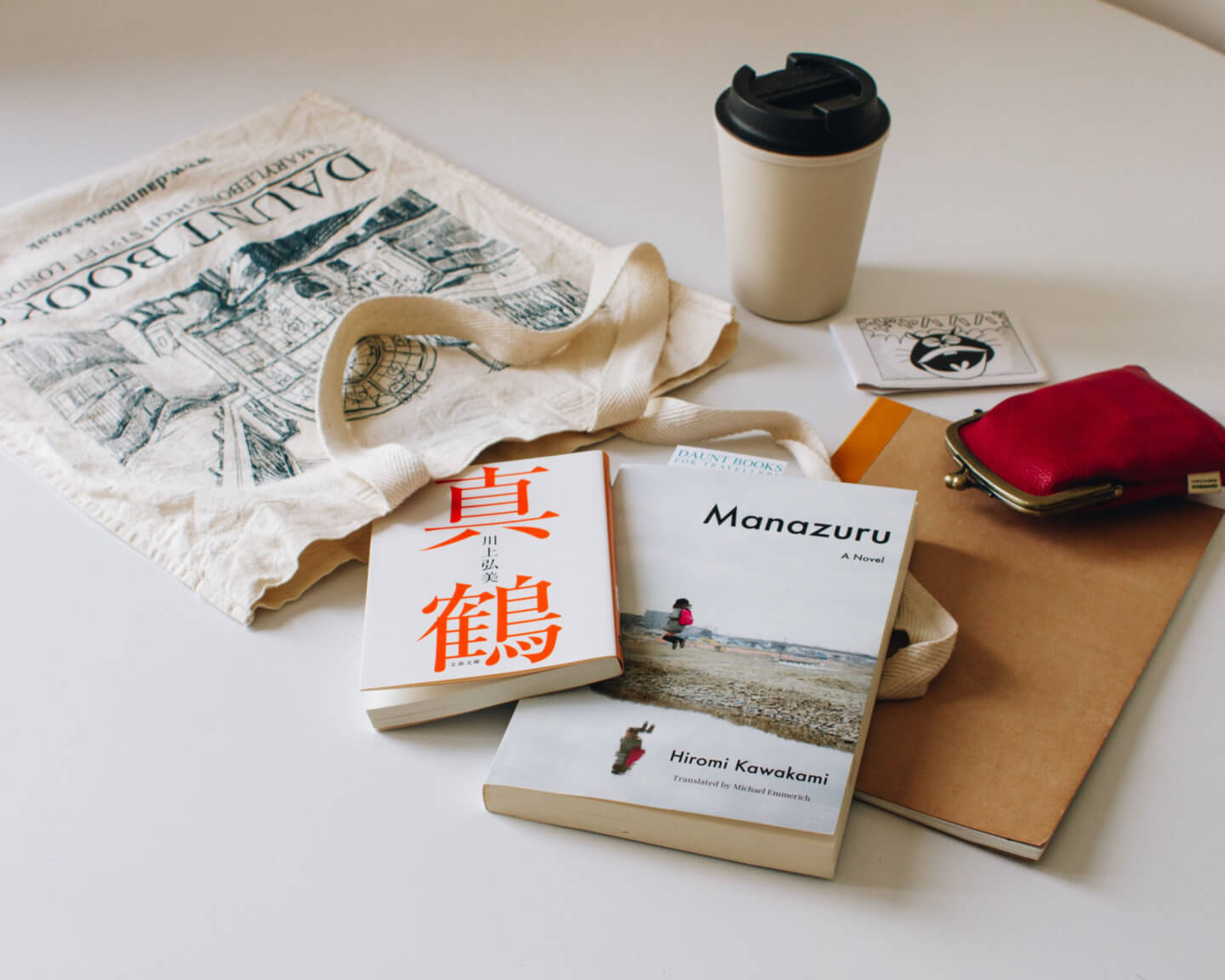 The protagonist Kei's husband – Rei – disappeared 12 years ago. Kei's life continues, but her feelings have been left somewhere else, along with her memories; she is constantly meditating on her life and her future. One day, she visits the seaside town Manazuru, and as if some magical power is leading her there, she keeps revisiting.
主人公は京、夫の礼は12年前に失踪しました。その後も京の日常は続いていくのですが、思い出に浸り、過去や未来の間をさまよい瞑想しています。ある日、何かの力に導かれるように海沿いの町 真鶴を訪れるようになります。
The book mainly focuses on her relationship with her missing husband, and is told through Kei's memories and reflections. I really enjoyed the subtle explanations about three women living together in one house; the protagonist Kei, her elderly mother, and her teenage daughter Momo. The story depicts the distance between them and how they are still struggling with the loss of Rei. Also, this distance highlights Kei's deep sorrow by picking out the careful interactions between Kei and her family members, and how their feelings begins to grow apart.
この本のメインは京と礼の夫婦関係、また失踪について。彼女の記憶や思い出から紐解いていきます。特に印象に残ったのは、一緒に暮らす3人の女性の関係性と、その行動が映し出す「距離感」について。主人公の京は、彼女の母と中学生の娘 桃と3人暮らしです。お互いを気遣ったり、距離をとりすぎたりすれ違ったり、その不安定な距離感のとり方からも京の深い悲しみと、戸惑う家族の様子が伝わってきます。
The certain emergence of a ghostly figure during the plot might put off some of readers, but this element of the story allows you to witness first-hand how Kei attempts to get over the mental trap she finds herself in whilst interacting with her memory and this spectre of the past. Kawakami Hiromi's beautifully detailed writing about the scenery also helped me feel like I was really a part of Manazuru with them; floating and exploring.
幽霊の登場は少し極端すぎると感じる読者もいるかもしれません、でも、幽霊とさまよう京が、過去や未来と向き合い、だんだんと心の闇を取り払っていく様子がまるで実際に目で見ているかのようにリアルに感じられます。川上弘美さんの美しく繊細な風景の描写も、まるで自分も真鶴にいるかのような気持ちになります。主人公とともにさまよい、散策する気持ちで読みました。
This is a very unusual book – intensely dark and quiet – but it has a strong sense of inner power as well as a dreamlike melancholic feel contained deep inside it.
とても風変わりな本です。暗くて、静かで。でも同時に秘めた力を感じ、幻想的で鬱々としていて、惹かれます。
*****
More reviews available on my book blog Intermission Ambience
書評ブログの Intermission Ambience にも本のレビューを書いています。あわせてぜひご覧ください!