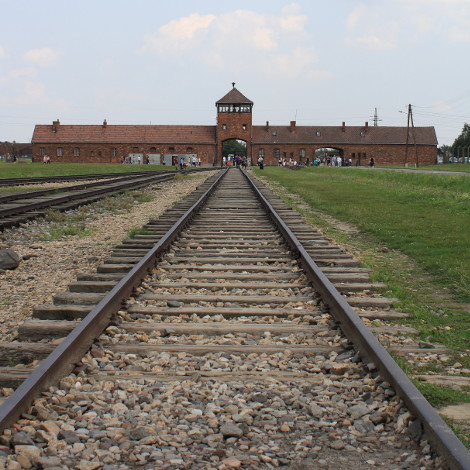 ポーランド旅行を計画したのは、実は、アウシュビッツ強制収容所を訪れるためでした。
The reason why I planned a trip to Poland was because I wanted to visit Auschwitz.
小学生の頃にハンナのかばん、中学生でアンネの日記、高校生で夜と霧。読めば読むほど、知れば知るほど、このテーマになぜか心惹かれました。学部やロンドンの修士課程でも、戦後責任や謝罪をテーマに学び、ドイツに関する文献を読みふけりました。
I read Hana's Suitcase when I was in primary school, The Diary of Anne Frank in junior high school and Man's Search for Meaning in high school. The more I read about the Holocaust, the more I wanted to know about it. I wrote my dissertation about war responsibility and apology for both my undergraduate and masters degrees'. I read so much about Germany during WWII and the post war period.
悲惨で悲しい歴史だからこそ、読むだけで終わらせず、自分の目で見てみたかった。このポーランド旅行当時、ロンドンで学んでいた私は、キングス・クロスから電車でドイツ、ポーランドを旅したのですが、移動中はKindleに入れた夜と霧を再読。今まで想像するしかなかった光景を実際に目撃するため、心の準備をしていました。
Because it is tragic and sad history, I did not want to just passively read about it. Rather I wanted to see it through my own eyes to understand more deeply and accurately about it. When I went on this trip, I was studying my master in London. I took trains from King's Cross to Germany and to Poland. While on the train, I was re-reading Man's Search for Meaning again, to prepare myself to witness the scenes I have tried to imagined how it was like.
アウシュビッツ強制収容所と、この写真のビルケナウ収容所は、ホロコーストで大きな役割を果たした施設。この線路で、この地にたどり着いたユダヤ人や、その他の犠牲者たちの多くが、ここで生き地獄そのものの体験をして亡くなりました。
Auschwitz and Birkenau (which is in this photo) played such tremendous roles in Holocaust. Many Jews and other victims suffered in hellish conditions, travelling on this railroad toward their eventual death.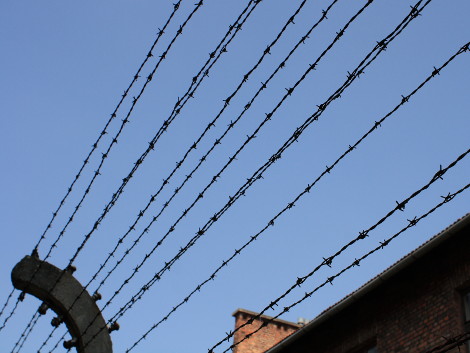 空っぽの、収容者たちの部屋やベッドをながめていると、本に書かれていた情景が、目の前と景色としっかり重なり、犠牲者たちの暮らしを、そのまま見ているかのような気持ちになりました。想像を絶する歴史が起きた場所を、自分の足で訪れ、自分の目で見るという作業を通して、書物の中にのみ世界に存在した「歴史」が、本当に起きたことなのだと。私自身の、ホロコーストへの理解や認識が変わっていきました。
Seeing empty rooms and empty beds, I felt all the descriptions in the book overlapped onto the scenery, as if I could see all the victims right in front of me. By visiting the place in which this tragic history was made, my understandings and recognition of the Holocaust changed and deepened. It was no longer just something written in the book. It was something that really happened, not so very long ago.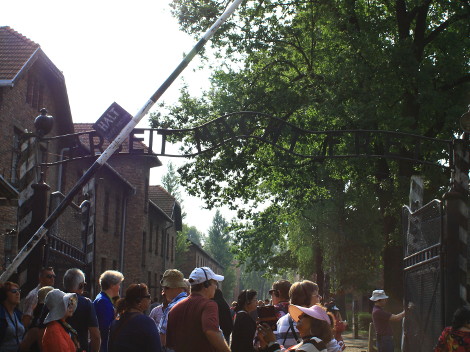 今回は英語のツアーで参加しましたが、ガイドはこの道20年というポーランド人女性。淡々と、決して感情的になることはなく、解説するその姿が逆に胸を打ちました。世界中からの参加者と共に、6時間にわたるスタディ・ツアーで見たこと、聞いたこと。たくさんあるのですが・・・
I took the English guided tour. Our guide was a Polish woman who had been working here for more than 20 years. She never spoke emotionally, and did not try to overly dramatise the events of the past. That made me think about things even more. It was a 6-hour study tour with participants from all around the world. I saw so many things, and I heard so much, but…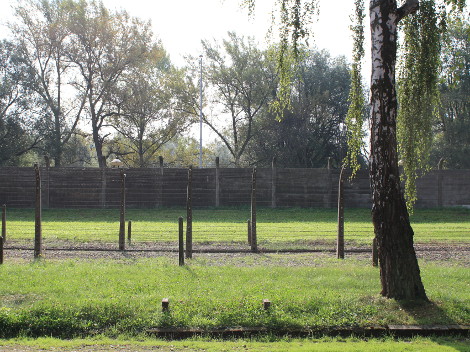 言葉では語りつくされた場所なのかなと思います。ぜひ、行ってみてほしいです。(私は今回お願いしませんでしたが、有名な日本人ガイドでは中谷さんがいらっしゃいます。中谷さんにお願いする場合はアウシュビッツの公式ホームページからの予約ではなく、個人的に中谷さんに連絡をするそうで、少しリサーチが必要かもしれません。私はクラクフ観光中、中谷さんのガイドでアウシュビッツに行ったというファミリーと出会い話をしたのですが、とても良かったそうです。)
There's very little I can add to what has already been written and said about Auschwitz. There is just one thing I really want to tell you, and that is that YOU SHOULD VISIT and see everything with your own eyes, and think more about it.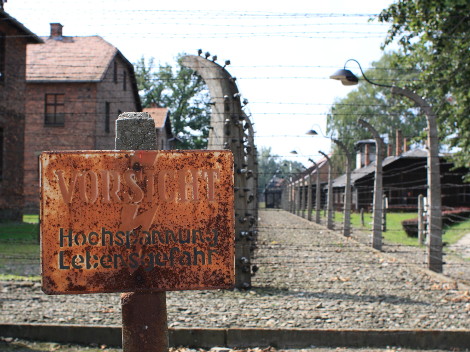 アウシュビッツを見に行ってきたと話したところ、「怖くない?」って聞かれたことがあります。たしかに、怖い。でも、怖いからこそ、学ぶべきだと思うんです。人はどうして時に残虐なのか、考えるべきで、そのためには受け身で資料を読むだけでは、想像しきれない部分があると思います。(血とかのグロいものが苦手な私ですが、そういうものはありませんでした。当時収容された方から集められた大量の髪の毛や靴を見て、精神的に怖く、辛くなりました。)
When I told some of my friends that I visited Auschwitz, they reacted like 'Wasn't it scary?' Of course, it was scary. That is why people should learn about it. We need to consider why humans can act that brutally. Reading is not enough to imagine what actually happened and to think about it deeply. (Personally I am scared of blood and bruises so much, but Auschwitz was not that kind of experience. It's more about mentality, seeing all those piles of shoes and hair collected from the victims…)
歴史を学ぶことは、過去を振り返り、これからに活かす作業だと思います。無関心でいることは、恥ずかしい。
Learning history is about reflecting the past onto the future. It is shameful to remain ignorant.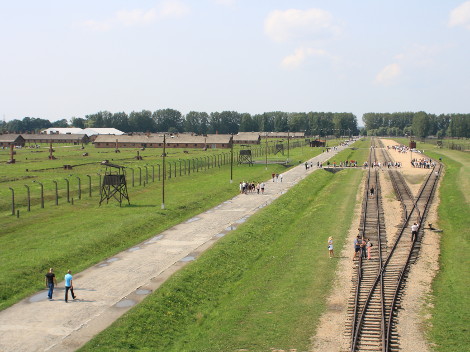 悲しいニュースの多いこの世界。普段、このブログで紹介するようなステキな景色や、おいしい食べ物がたくさんある一方で、悲惨な歴史の爪痕も数多く残されています。そんな爪痕のひとつひとつと真摯に向き合うことが、これからの世界を創るのではないかなと思うのです。
The world is full of sad news. Although there are so many wonderful places I want to share on this blog, a great many scars from the past also remain. We need to face up to those scars to build a better future.
世界がもっと、もっとステキなトコロになったらいい。祈りを込めて、この記事を書きました。
I wish for the world to become even more wonderful. With my prayers in mind, I wrote this blog post.
ぜひ、行ってみてください。
Please go and visit.