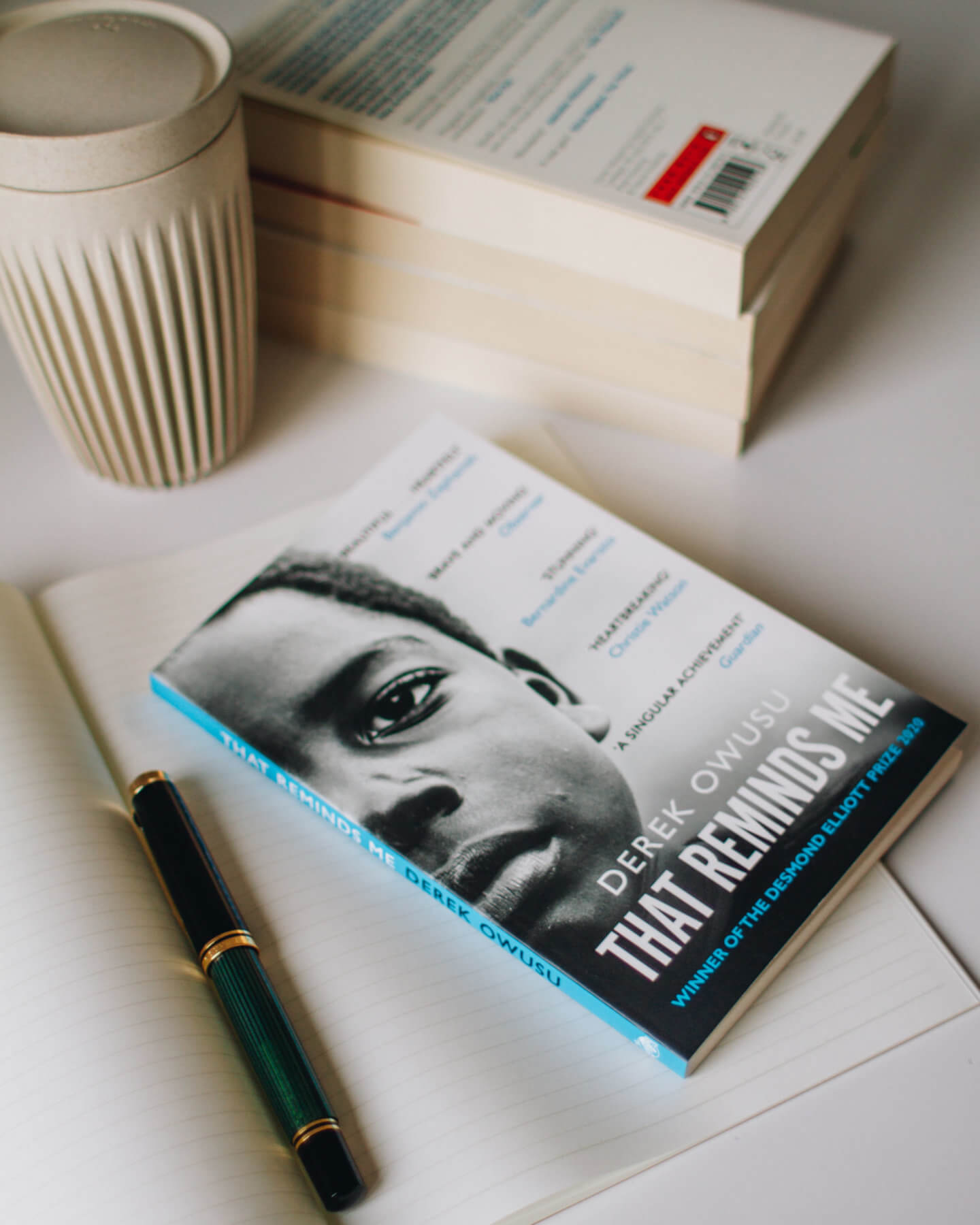 Have you ever felt like negative memories have trapped you; happy memories overtaken, deep in your thoughts?
ネガティブな記憶に追い込まれてしまうような気持ち、幸せな記憶が塗り替えられて、考え込んでしまうような気持ち…
This book reminded me of the times I've been caught by dispair, feeling trapped within society, within my own mind.
この本はそんな社会に閉じ込められるような、自分自身の心の闇に留まっているような、「絶望感」を思い起こします。
The spider illustration used throughout the book – gradually forming a complete web towards the end – made me ponder what the author was trying to say by including these images.
各章のはじめに付いている蜘蛛の絵は、段々と蜘蛛の巣を形作っていく。これには著者のどんな想いが込められているのか。
The story is written in a beautifully poetic style, composed of very small chapters made up of short scenes. I read through the whole book as if I was enjoying a collage of fragmented memories!
詩的な美しい文章で書かれている本作、短い各章の中にさらに小さなパラグラフで印象的なシーンを描いています。まるで記憶の欠片を覗き見ているような感覚です。
This book is a coming of age novel telling the story of a Ghanaian boy called K. He finds himself encountering all sorts of concerns in contemporary London, encompassing themes such as identity, religion, sexualty and family. The words are so honest and vivid, capturing moments that say so much within just a few brief sentences. I was simply absorbed in the quality of the writing, and felt such sympathy for the protagonist's life.
Kという、ガーナ出身の男の子の成長物語。現代のロンドンを舞台にアイデンティティー、宗教、性、家族と様々な悩みや葛藤を経て大人になります。紡ぎ出された言葉の素直さと鮮やかさ。少ない言葉で的確にその一瞬一瞬を捉える著者の文章に惹き込まれました。
Due to the themes of self harm and mental illness, some may hesitate to try this book. And yet, it speaks with a voice I have rarely heard in any other literature, and will stay with me for sure. Definitely recommended!
自傷行為や精神病をテーマに扱う作品なので、テーマが重く手に取りづらく感じる方も多いかもしれません。でも、今までに読んだことのない視点を持った作品。私にとっては心に残る1冊でした。ぜひ読んでみてほしいです。
[AD – Review Copy]
I was part of #TRMReadalong organised by @tandemcollectiveuk and @merkybooks
Thank you so much for this great opportunity.
*****
More reviews available on my book blog Intermission Ambience
書評ブログの Intermission Ambience にも本のレビューを書いています。あわせてぜひご覧ください!