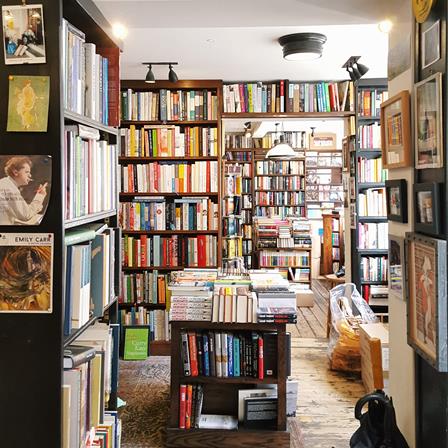 I wished I could stay in this bookshop forever. John Sandoe Books has this very intellectual atmosphere that you want to own every book they have on their shelves. Small two floored bookshop make you feel like you are entering very bookish friend's house full of books!
ここに住めたらいいのに!と思ってしまった本屋さん。ジョン・サンドーブックスは、ここにある本棚をまるごと!端から全部、欲しくなってしまうような知的な空気で満ちているところ。2階建ての小さな本屋さんは階段にまで本がたくさん。まるで本好きな誰かのお家に遊びに来たような感覚になります。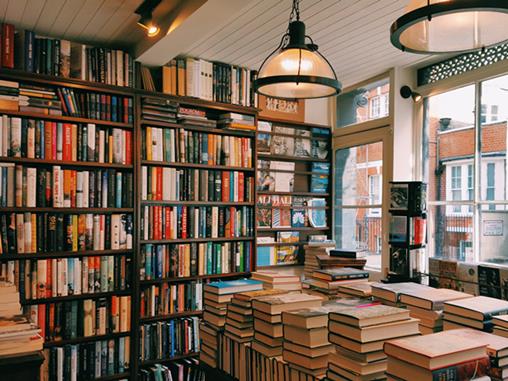 I have been asking for recommendations whenever I visit bookshops. Briefly mentioning what I just finished reading and what I have enjoyed throughout my bookish life.
私は、いつもはじめて行った本屋さんでオススメの本を尋ねるようにしています。最近読み終えた本や、今までに気に入った本の話をして、私が好きそうな本を一緒に選んでもらうのです。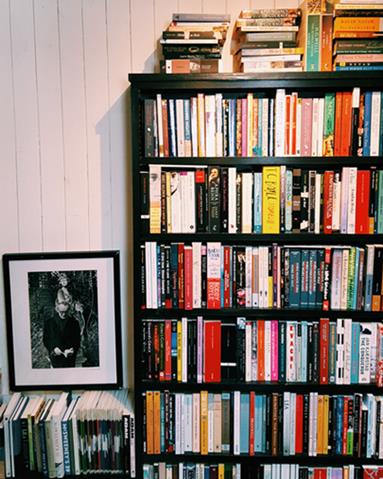 It is usually the case that the bookshop tends to recommend same kinds of books I have already enjoyed, but here, they were different. The staff at John Sandoe knows quite well about what they are selling! The list of the books they recommended me included a wide variety of the books from classics to very niche modern writers. They were well balanced between those I would definitely love and those I might enjoy. The way they picked books were unique and creative. Among 15 books they listed, I purchased 8 of them all at once. lol
たいていの本屋さんは、私が既に読んで気に入ったものと、似たような本を探してきてくるのですが、ここは違ったんです!ジョン・サンドーのスタッフさんは本当に本を良く知っているんだな、というのが伝わってくる。古典から最近のニッチな作品まで、バラエティ豊かな本を、私が絶対に好きであろうものから、もしかしたら好きかもしれない物まで、バランスよく沢山紹介してくれました。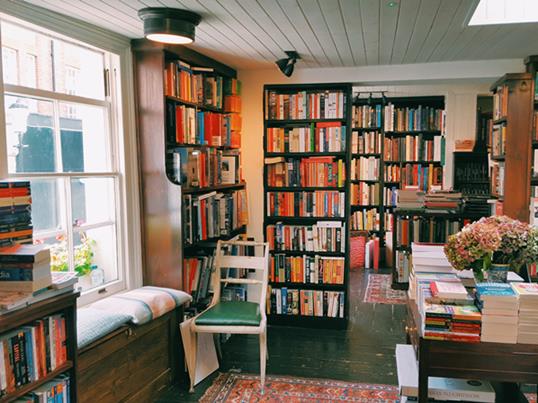 Another interesting point of this bookshop is that they don't show their category on their shelves. To find out where the books you are looking for, you need to wander around or to ask the staff for the location. It looked a bit inconvenient at first, but I rather thought it helps me find books I would not pick up usually. You might find something very interesting while you look for a specific book, or to enjoy chatting with very knowledgeable staff.
この本屋さんのもうひとつおもしろいところ、それは本棚にセクション分けがされていないこと。どこに何の本があるのか、一目見ただけではわからないので、探している本がある場合は、うろうろしたり、スタッフさんに尋ねたりすることになります。初めはちょっと不便に思えたこの本棚ですが、むしろ、普段なら手に取らないような本と出会うきっかけになり、とてもステキ。スタッフさんとつい長話をしたり、思いがけない本との出逢いがあったり、ジョン・サンドーはそんな充実した体験ができる珍しい書店です。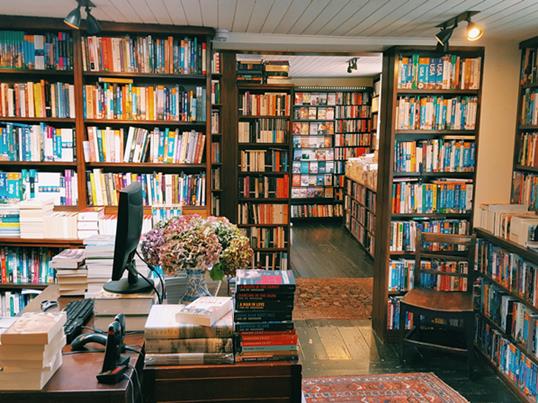 Very quiet, cosy and relaxed mood of the shop helped me focused on the 'books'. Very small compared to other huge bookshops around London, but will find so many books you want to buy from wonderful selections of books.
とても静かで、居心地のいい空間は、「本」に集中できる環境。ロンドンにある他の本屋さんと比べるとかなり小さなお店ですが、ここの品揃えはほんとに素晴らしい。他では見つからないような本と出会うことができます。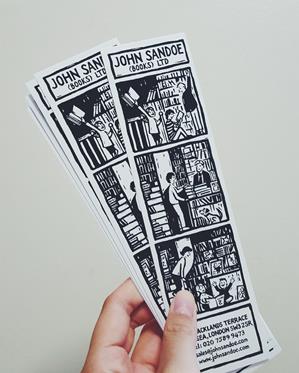 The bookmark they give out for each purchased books is very cute.
購入した本に付けてくれる栞がとってもかわいいのもポイントです!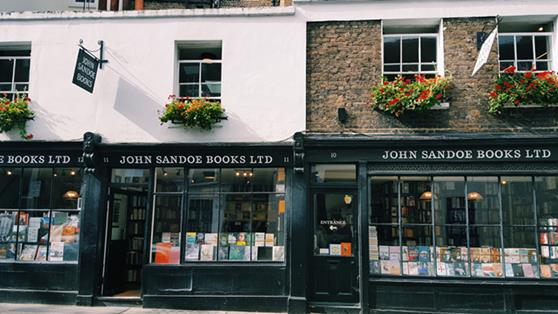 これぞロンドン!な趣のある外観も最高。1957年創業だそう。
本当に本が好きな人に、訪ねてほしい本屋さんです。
The Catalogues on the website are also very helpful!
ウェブサイトに載っている、季節のおすすめ本カタログもとっても参考になります。