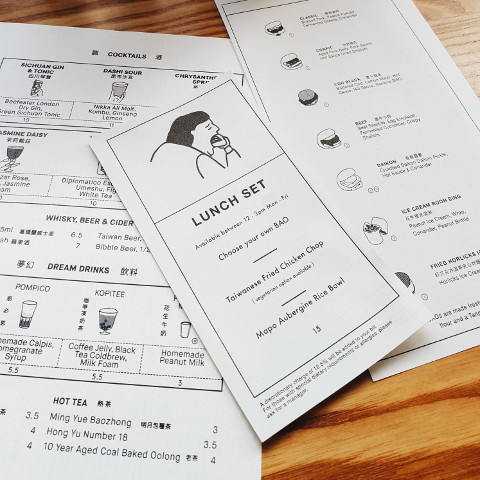 If you fancy something tasty and fun, BAO bun is the best place 🙂
ロンドンで、何かおいしいものを、わいわい食べたいなら。絶対、BAOがおすすめです。
BAO is a very modern Taiwanese restaurant serving delicious buns.
モダンな台湾料理店のBAO、店名にもなっているバン(包)と呼ばれる角煮まんのような料理が人気です。
It's always busy, and a little bit pricey, but worth going.
人気店なのでいつも混んでいますし、お値段も少々お高めですが、それでも心からオススメできます。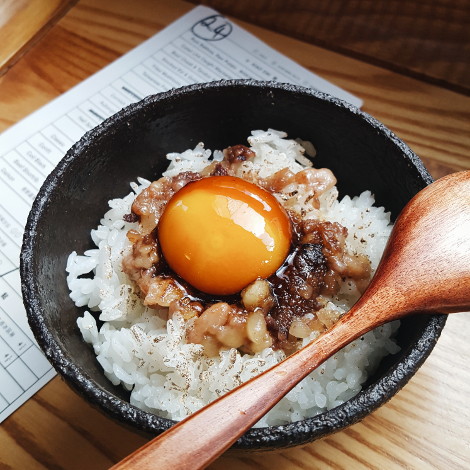 Every dish they serve is quite a small portion, so it is better to order many to fill the table.
どのメニューも基本的には小皿サイズ。テーブルの隙間を埋めるような気持ちで、たくさん注文しながら様々な味を楽しむのが一番です。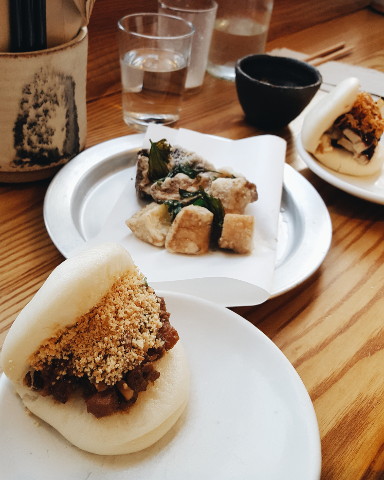 The bun I ordered this time was 'classic bao.' Melting pork in the fluffy white bun and peanut powder on top… tasted sooooo good.
私が注文したのは「クラシック・バン」。とろけるようにおいしい角煮と、ふわふわのバン。トッピングされたピーナッツの風味も最高!
Everything I had there was very tasty. If I had an unlimited budget, I would go there every weekend to enjoy every bun they have!
どの小皿も満足のできるお味。もし、私がもう少しリッチだったら、ここで毎週末ゴハン食べたいなぁなんて、思ってしまいました。台湾料理の味はほっこりできて癒されますね。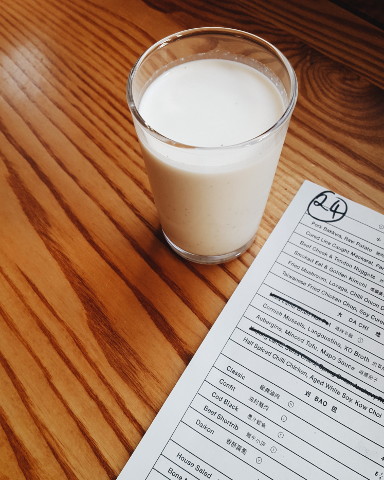 I would recommend peanut milk. It is a small cup of joy which you just don't want to finish but keep sipping. Such a dreamy taste of sweet peanut and vanilla.
バンはもちろんですが、特におすすめしたいのがこの「ピーナッツ・ミルク」。小さな1カップですが、もう飲み切ってしまうのがもったいないおいしさ。ちびちび、いつまででもすすっていたいような、ピーナッツとバニラエッセンスの風味がよく効いている、夢のような飲み物でした。
Very small restaurant with a limited number of seats. Staff were very friendly. The decor was modern and clean.
小さなレストランで、席にも限りがあります。私が行った際にもかなり待ちました。スタッフさんはフレンドリーでわいわいした雰囲気。装飾もモダンで、清潔感があります。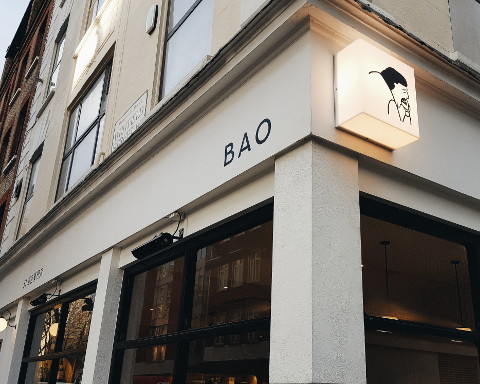 店内は込み合っていて写真が撮れませんでしたが、私が行ったFitzrovia店は木目のテーブルが美しい店舗でした。
There are several branches in London.
ロンドン市内に何店舗かあります。