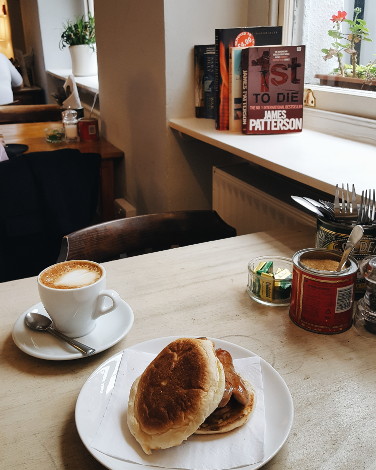 私がロンドン大学時代によく通っていたのがここ!地下に位置するこのお店、ちょっぴり隠れ家的な雰囲気が秘密基地のよう。
My favourite hideaway while I was studying at the University of London!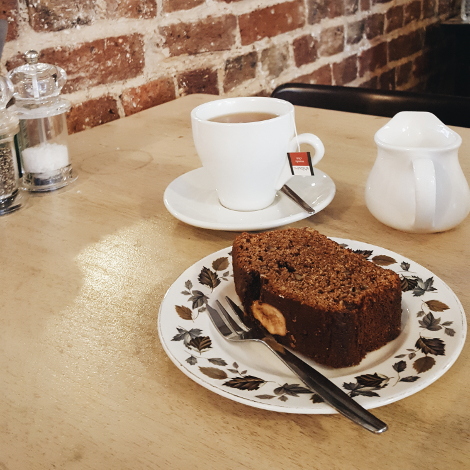 ホーム・メイドな焼き菓子がほっこり、おいしい。バナナブレッドがお気に入りです。
Home-made pastries and cakes were so tasty. I was a fan of their banana bread 😊
オススメは朝食限定のブリオッシュ・フレンチ・トースト。シナモンパウダーがほどよく効いていて、メイプルシロップもたっぷりと。
I loved their morning menu. Especially the brioche french toast with maple syrup and cinnamon powder on top!!! 😉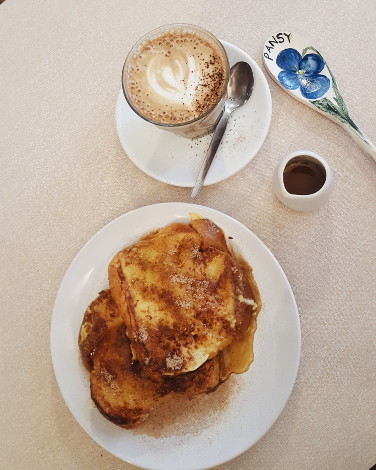 かなり狭いお店なので、お昼時に席をみつけるのは難しいかも。朝はすいていることが多いので、ラップトップや本を持参し、のんびり過ごすのにおすすめです。ガイドブックを見ながら一日の計画をたてるのにもぴったり。Wifiがあるのもポイント高い。(お店のスタッフさんにパスワードを教えてもらうタイプなので、声をかけてみてください)
It's such a small place with limited numbers of seats available. Finding a table during the lunchtime might be hard. I often visited there in the early morning with my laptop (Free Wifi available!!!) and readings. You can spot many students working as well. Always quiet and cosy.
They have student discount!!! 学生割引あります!