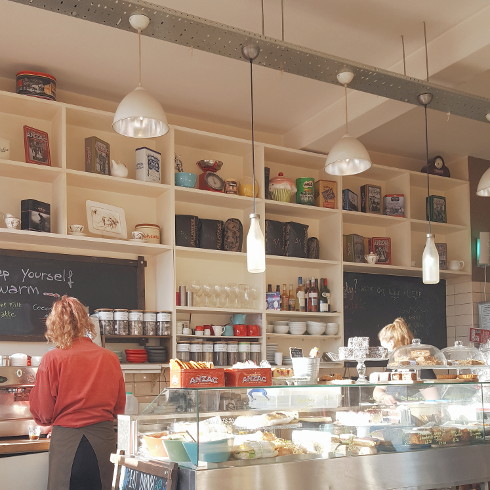 ロンドンは広い。
London is wonderful. Not just limited to 'central' London, Suburban London is wonderful too!
観光というと、ほんとうにロンドンの中心にしか行くことはないけれど、ロンドンの「ステキ」は郊外にもたくさんある。むしろ、私にはロンドン郊外のゆったりとした空気のほうが合っていた。
If you are on the sightseeing, the only area you are exploring is 'central' London. However, I rather prefer Suburban London where is more cosy and interesting.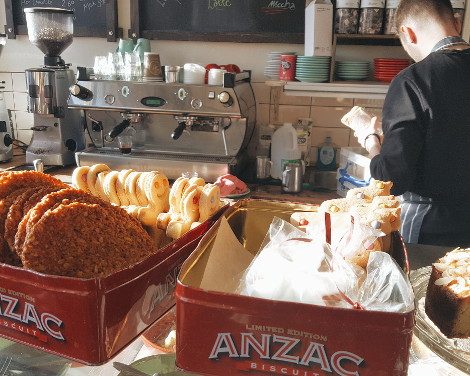 ロンドン地下鉄で言うとZone 2やZone 3に位置する郊外は、周囲に主な「観光地」はないので、観光でくる場合には少しアクセスが悪いかもしれない。でも、2度目、3度目のロンドンの方にはぜひ、挑戦してみてほしい。魅力いっぱいの郊外で、特に気に入ったのが、ローカル感漂う住宅地にあるカフェやベーカリーだった。
The area I am writing about today is around Zone 2 and Zone 3 on the tube. It is not accessible at all if you are in London for sightseeing. But for those of you who are visiting London for your second or third visits, I would recommend exploring further out from central London to experience the REAL Londoners' lifestyle. You can find so many cafe and bakery supported by locals.
ここ「Dee Light Bakery」は一番のお気に入り。シンプルなハム&チーズ・クロワッサンとラテを店内で。
'Dee Light Bakery' was my favourite. Eating in Ham & Cheese Croissant and Late was so nice.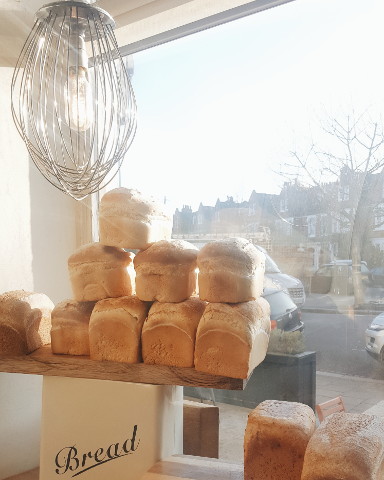 地元の人がふらっと立ち寄っては、窓際に並ぶパンやコーヒーを片手に店員さんと談笑しているのを見ながら、さくさくにトーストされたクロワッサンをほおばる。もうほんと、これぞローカルの気分。まるで自分もロンドナーになったような、ロンドンで生活する人々のリアルを垣間見ることができる。
Eating the toasted croissant while you are overhearing the locals chatting with the staff, take away coffee and freshly baked bread on hand… as if you are becoming one of them, the London local.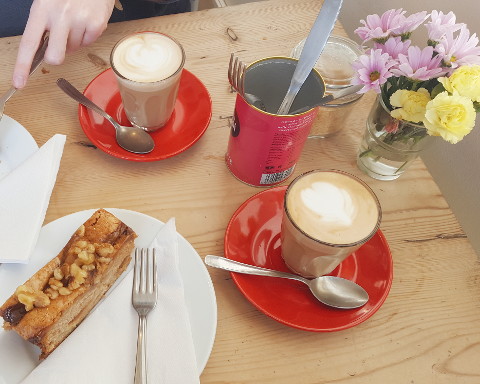 パウンドケーキ類も試したけれど、どれも素朴で、心が温まるおいしさ。
Cakes were so tasty too.
自然光をいっぱい感じられる、落ち着いた雰囲気の店内。
Natural light and friendly atmosphere.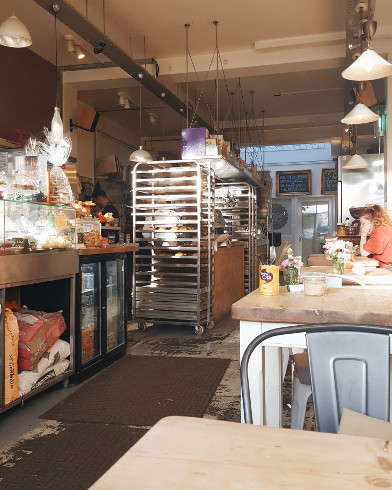 特別な時に訪れる、おしゃれで豪華なベーカリーやカフェももちろん良いけれど。地元の人の生活の一部になっているような、地元民に愛されるお店こそ魅力的だと思う。
Of course, it is great to visit fancy cafe and bakery for special occasions. But the place where are already the part of the locals' everyday life, like this bakery, is even more special.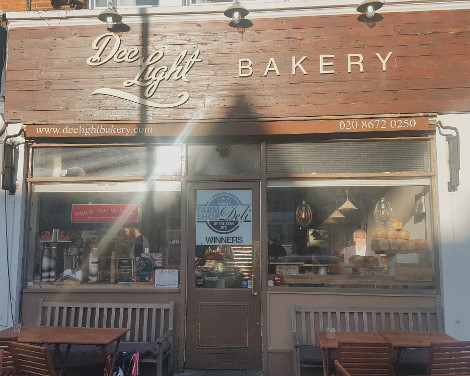 あたたかくなったら、今度はテラスでのんびり過ごしに行きたい。
I would love to visit this place again.