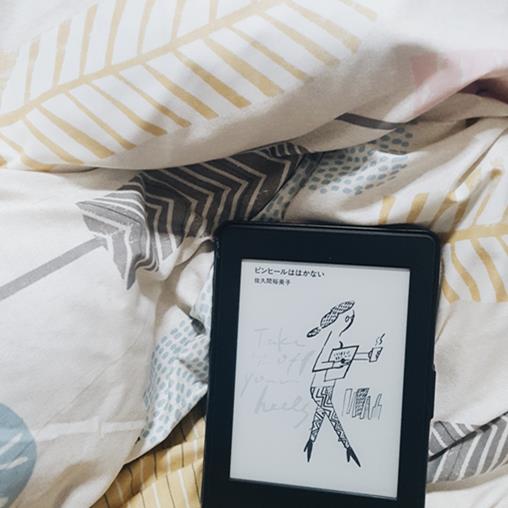 女性の生き方って難しい。
Being women is difficult, especially here in Japan.
「自分らしさ」とか「ありのまま」を謳う広告やメディア、物語が増えてはきたけれど、実際に何のしがらみもなく「私」をおもいっきり出せる状態なんて、ありはしない。人生の選択肢は年々増える一方なのに、結局、子供を産むことや、男性をたてることを望まれるし、「かっこいい」女性は敬遠されがち。「新しい生き方」と呼ばれるものは、今でも難しい選択であることに変わりはない。
Although the social awareness regarding the women issues is raising these days, it is still impossible for me to be 100% 'myself' in public here in Japan. In the end, the society always praises 'the mothers' who sacrifice their career, those girly women who 'RESPECT' men, and the KAWAII, skinny, delicate fashion with spike heels. Every day, subconsciously, I am pretending to play a role of 'woman' and compromising the way I behave and act. All those 'new women' are still rare species here.
海外に行ったら、もっと広くて寛容な世界が広がっているに違いないと、あまちゃんな私は信じていたのですが… 現実はそう甘くないのよと、そっと教えてくれた本です。
I have believed that the world is broad and there is more liberal and tolerant society abroad. But, the reality is not that easy, this book told me so.
どこに行っても、どれだけリベラルなニューヨークにいたとしても、女性とか、男性とか関係なく、人はいろんなことに迷うし、悩む。
Wherever we go, though it is 'liberal' NYC the author lives, regardless of your gender, people always wonder and worry. We want something we still do not have, and we sometimes get lost.
ないものこそ欲しくなるし、自分がみえなくなる時もある。それでもこの本がステキだったのは、この著者の芯の強さに励まされるから。誰に対しても、相手を尊重できる寛容な心や、きちんと自分を表現できる、良い意味での我の強さ。憧れます。
This book was beautiful still because the author has her own 'self' that she is proud. She respects everyone and expresses her own. I admire her way of living.
誰に対してもオススメできるわけではないし、著者の意見に100%納得できたわけではないので3/5ですが、限りなく4に近い3/5です。
I don't support all of her ideas spread in this book. Some of the parts were not convincing thus I would rate 3/5 though it's nearly 4/5.
外国暮らしや、世界を舞台に活躍したい。そんな野心家な(笑)女性にオススメします。
3/5
日本語の本です!(Sadly, English translation is not available.)
*****
More reviews available on my book blog Intermission Ambience
書評ブログの Intermission Ambience にも本のレビューを書いています。あわせてぜひご覧ください!