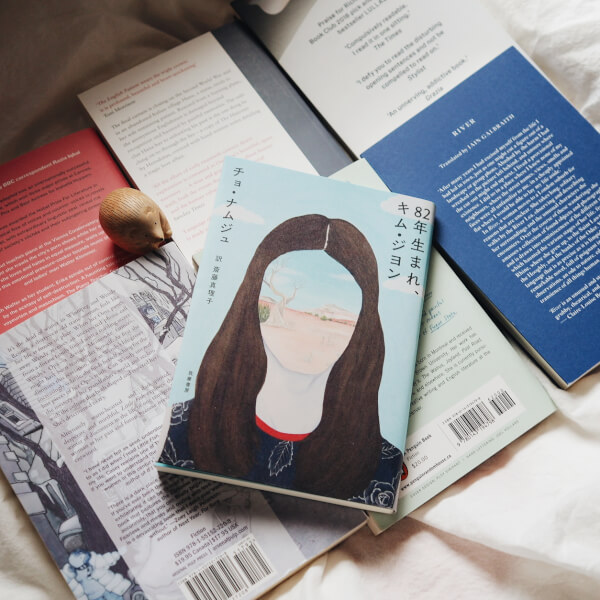 Are you a 'feminist'? I think I am. It's so sad to admit this but there are still so many misconceptions and negative stereotypes associated with feminists.
あなたは「フェミニスト」ですか?私自身は自分をフェミニストだと思っています。世間ではフェミニストに対する誤解やネガティブなステレオタイプがまだ多くて、なんだか残念。
Do you support equality of men and women? I expect most of people would answer yes. Can you list some of the inconvenience or problems in society to achieve the equality? Can you at least try to understand what it means for me to make society 'equal' despite gender? What are all the frustrations I feel in everyday life? Isn't society not really even trying to achieve the equality?
男女の平等を支持しますか?きっと多くの人がYESって答えると思うんです。でも、平等を実現するために、社会の不都合さや問題を挙げることはできますか?ジェンダーにとらわれない「平等」って一体何のことなのか、せめて理解するような姿勢を示すことができますか?私が感じている日々の不満はいったい何なのか。社会は本当に平等を実現するための努力をしているのでしょうか・・・
This book explains so much about frustration I feel towards the male dominated society. The question this book raised were universal that I strongly sympathised and felt so empowered.
この本は男性優位な社会における私の不満がつまっている一冊。投げかける質問はユニバーサルで、共感し、勇気づけられました。
Japanese translation started getting very popular because Korean pop stars mentioned the book. However, I think it's important to note that this book isn't just another cool or trendy read.
韓国で書かれた本ですが、韓国のスターが言及したためか、日本語訳もだいぶ人気になってきたようです。決して流行モノなだけじゃない、大切なメッセージが込められた本です。
I am even jealous of Korea that this book became such a best seller there. I would love to see Japan discussing more about this issue openly.
この本がベストセラーになる韓国がうらやましく感じられるほど。日本でも、もっとこういった問題への関心が高まって、議論が進むことを願います。
*****
More reviews available on my book blog Intermission Ambience
書評ブログの Intermission Ambience にも本のレビューを書いています。あわせてぜひご覧ください!