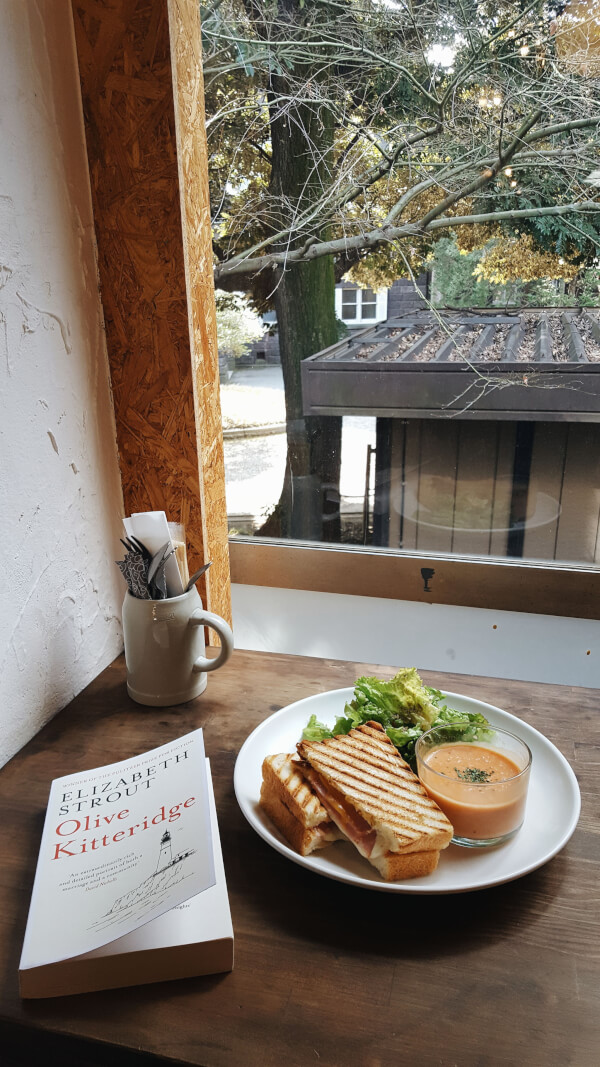 This book is about an ordinary woman in a small town in coastal Maine named Olive Kitteridge. What does it mean to live and get older? This book gave me ideas about the beauty and cruelty of aging and made me think a lot about how I want my life to be like.
アメリカの小さな港町に住むごく普通の女性、オリーヴ・キタリッジの物語。生きるとか、老いとか、とてもシンプルで美しくて、でも残酷なテーマについて、じっくり考えさせられた一冊です。
All the characters in this book were somewhat unlikable because their personalities were depicted so realistically. No one is perfect, that is the truth of being human. Everyone has their negative aspects and everyone can be very self centred. Thus this very very unlikable main character Olive was so convincing and she turned out to be such a powerful heroine in this story about life and love.
登場人物はあまり好きになれないような人々ばかり。でも、だからこそすごく説得力がありました。人はみんな完璧じゃないし、誰もが良くない側面や、わがままな一面を持っている。だからこそ、この全くステキではないオリーヴが主人公であることで、生活と愛がテーマのこの物語に説得力があり、リアルに感じられました。
My understandings of the characters deepened as I read more chapters, more pages.
章ごと、ページを捲るたびに、登場人物への理解が深まっていくのを感じました。
It was hard to put down, I almost wanted to keep reading on and on. I even started crying just a little bit, especially in the last half of the book.
一気に読みたくなってしまう。最後にはちょっぴり涙まで出てきてしまう。そんな一冊。
I am sure that this will become one of those important books I will remember the most in the future.
将来、私にとって大切な本として思い出すであろう一冊。自信をもっておすすめします。
日本語訳も出てます!「オリーヴ・キタリッジの生活」
5/5
*****
More reviews available on my book blog Intermission Ambience
書評ブログの Intermission Ambience にも本のレビューを書いています。あわせてぜひご覧ください!