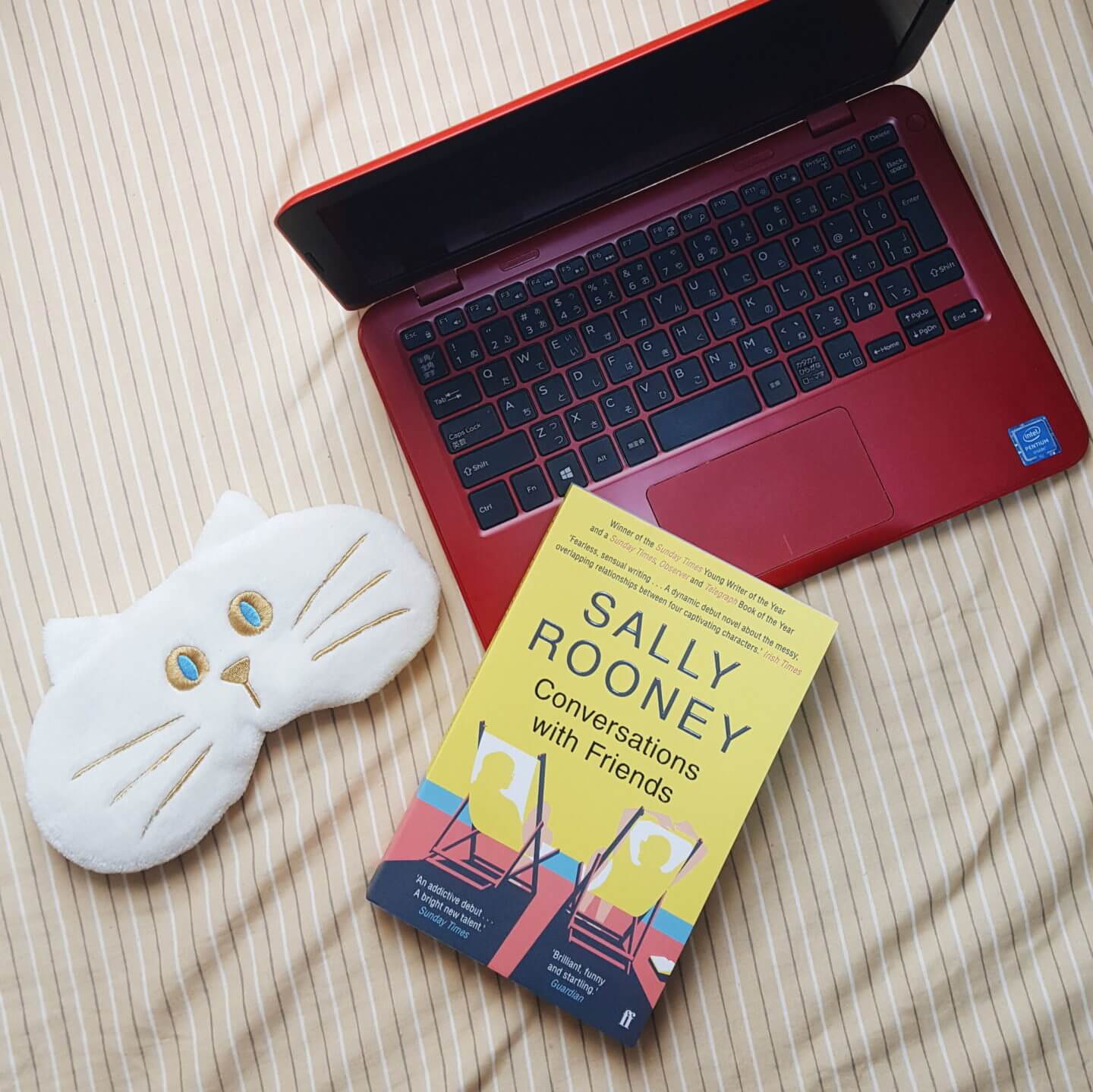 This book was 'YES!!!! That's exactly what I would say in that situation!!!' kind of book that I really enjoyed reading while I commute.
「そうそれ!よく言った!!」と思うような瞬間ばかり。通勤途中に笑いながら読みました。
The main character was Frances a 20-ish woman in uni, her friend Bobbi (ex-girlfriend) and people around her. Frances gets involved with a married guy and starts cheating.
主人公は20代の学生Francesと、彼女の元カノBobbi、そしてその周りの大人たち。Francesは既婚者と関わり浮気をはじめます。
They are all such unlikable characters but I kept laughing about all the things they say, especially Frances says about herself. It is impossible to empathise with their situations but it captures the feeling of awkwardness and anxiety realistically.
好きになれないキャラクターばかり登場しますが、彼らの会話がとてもおもしろい。特にFrancesの回想シーンが最高です。決して共感できる内容ではありませんが、居心地の悪さや不安をとてもリアルに描いた作品です。
This book has a similar feeling to Convenience Store Women, but does not tackle social issues so openly. It could warn more about sex culture and unequal relationship that so many young generations end up with. Sadly, this book was more about naive point of view from a young university kid. For their immature way of thinking, I felt some nostalgia.
コンビニ人間と少し似た雰囲気の一冊ですが、社会問題を上手に提起しているかといえば物足りない。若年層の性問題や不平等な交際について、もっと注意喚起できる作品であったらと思います。大学生のナイーブな視点にフォーカスした作品でした。その未熟さにノスタルジーを感じます。
Overall, I enjoyed. Can't wait to start Sally Rooney's new book, Normal People!
楽しめる良い一冊。著者の2作目Normal Peopleを読むのが楽しみです!
4/5
*****
More reviews available on my book blog Intermission Ambience
書評ブログの Intermission Ambience にも本のレビューを書いています。あわせてぜひご覧ください!