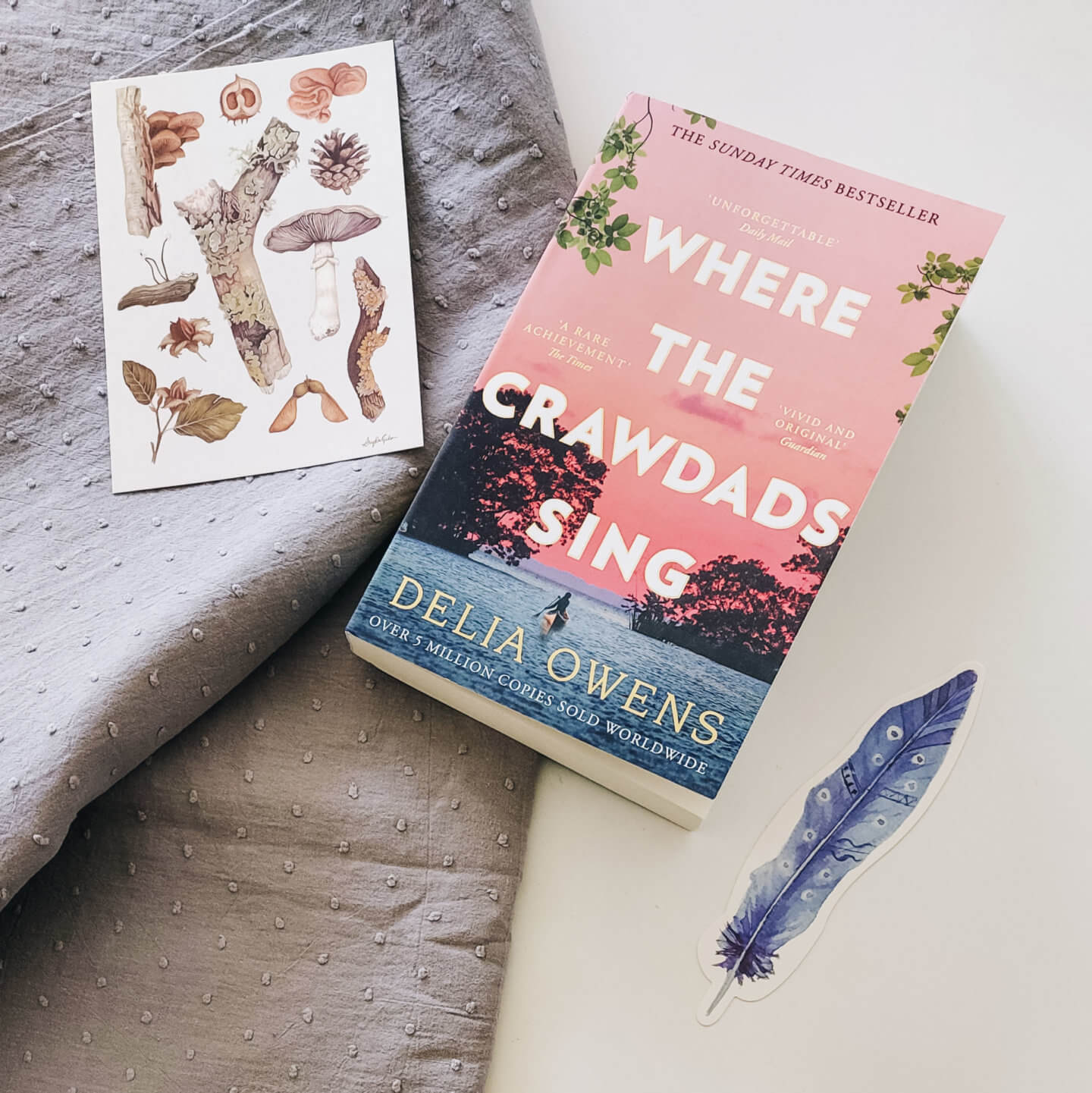 #WhereTheCrawdadsSing has been on my TBR list for quite a long time. Because it's super popular in the US, I was hesitant to start, what if I don't like it? lol
It took me a while to get into, especially the first few chapters of the book. It sounded like a very typical poor kids in a disadvantaged background kind of story, however, the unique setting of this book and the very strong protagonist made this reading experience extraordinarily fantastic, that I could not stop turning the pages for the last half of the book!
I want to avoid any sort of potential spoilers, so let me just say, it's not a typical coming-of-age book, but it's wonderful to read how the protagonist Kya will grow up amidst the beautiful nature and lyrical languages. Relationships with her family, friends, boys and people in the town were sometimes heartbreaking, but left me with a very warm aftertaste.
This is a book about acceptance and love, in the beautiful Marsh.

To answer the last prompt for the #Readalong , I think the title suggests what Kya longed for in her life, quiet and peaceful space in the nature.
Such a beautiful book that would stay with me forever!
Thank you @tandemcollectiveuk@littlebrown@littlebrownbookgroup_uk for this great opportunity! #gifted


#ザリガニの鳴くところ の英語版を読む企画に参加していました。
アメリカであまりにも人気だったので、正直読むのを躊躇していたのですが、本当に良かった!
甘酸っぱい少女の成長物語の形を取りつつも、差別や偏見、親子関係、男女関係、自然との共生、数々の深いテーマが絡み合う、美しい1冊です。
とても詩的な文章が豊かな自然や主人公の心象風景を描きます。ミステリーの側面もあり、後半は一気に読み切りました。