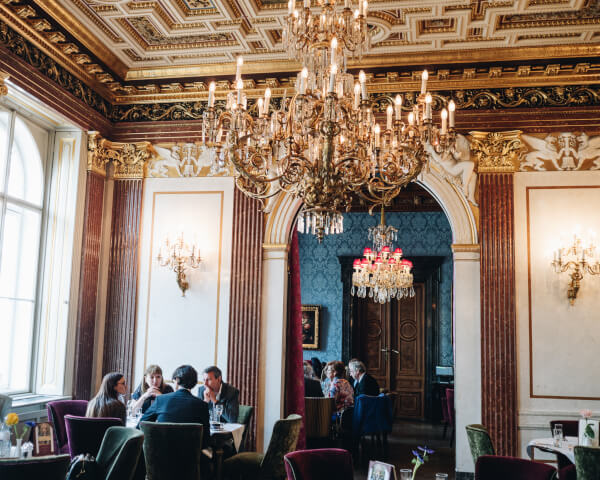 Vienna's scenery was so dreamy, I fell in love instantly. Because this trip was for our honeymoon, we wanted to do something special to mark the occasion.
ウィーンの街並みはまるで夢の中のようで、あっという間にその虜に。今回はハネムーンだったので、何か特別な体験がしたいと思っていました。
We picked the Gerstner Brunch and it was the perfect decision, we both enjoyed it so much.
ガーストナーのブランチは、夫婦そろって大満足の良いチョイスだったのでご紹介します。
The restaurant was very gorgeous, as if you were eating in a palace!
まるで宮殿で食事しているかのような美しさにまず目を奪われます。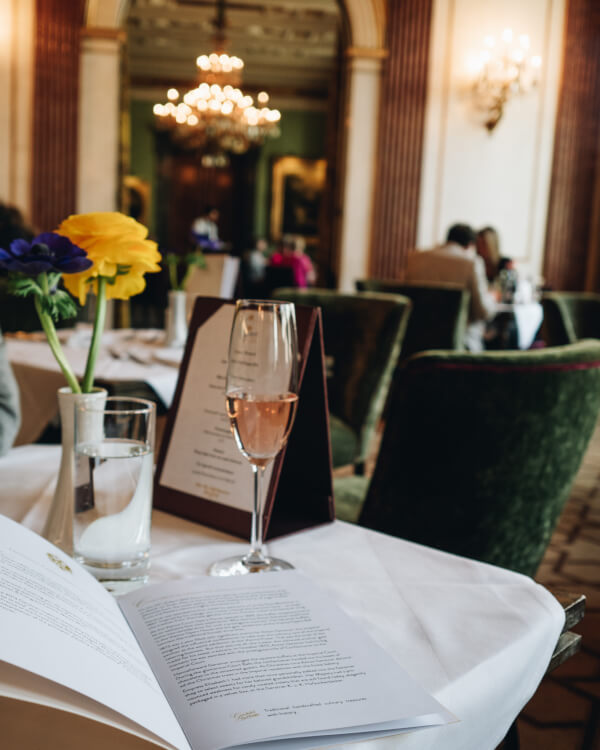 The brunch comes with buffet starters and a choice of main course, closing with an extravagant selection of sweets from the counter. You can get as many as you want.
ブッフェ形式の前菜、メインのお料理1品、そしてカウンターから自由に選べるスイーツブッフェがセットになっています。食べ放題です。
Price: € 59.excluding drinks, € 89. with drinks.
We enjoyed the option with drinks included. The rose prosecco and melange coffee were the perfect accompaniment to the meal.
お値段:€59 ドリンク無し、€89 ドリンク込
私たちはドリンク付きの方で、ロゼプロセッコと(ウィーン名物の)メランジェコーヒーを頂きました。お食事ともよく合って、おいしかったです。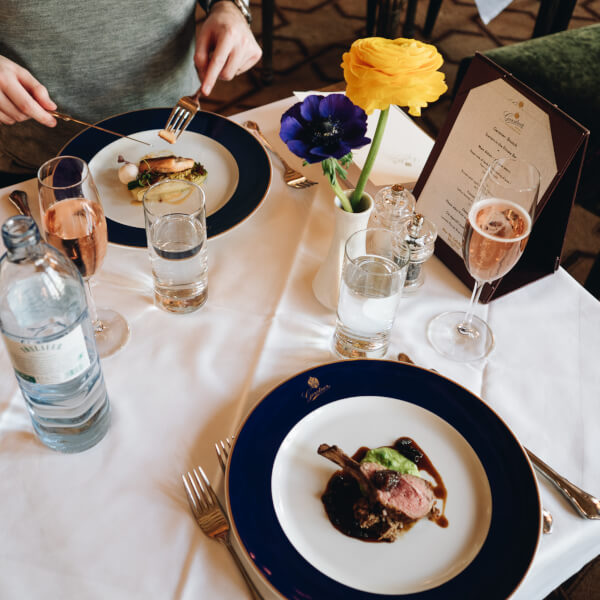 The Gerstner is a patisserie. I expected their sweets to be amazing. But their main course impressed me a lot with the quality and presentation of the food.
ガーストナーはケーキ屋さん。お食事には実はあまり期待せずに行きましたが、これがとっても美味しかった!盛り付けも美しい。
Nonetheless, their cakes all tasted fantastic. I wish I could have tried all of them.
もちろんケーキはどれを食べても美味しくて、全部試したかったくらい。笑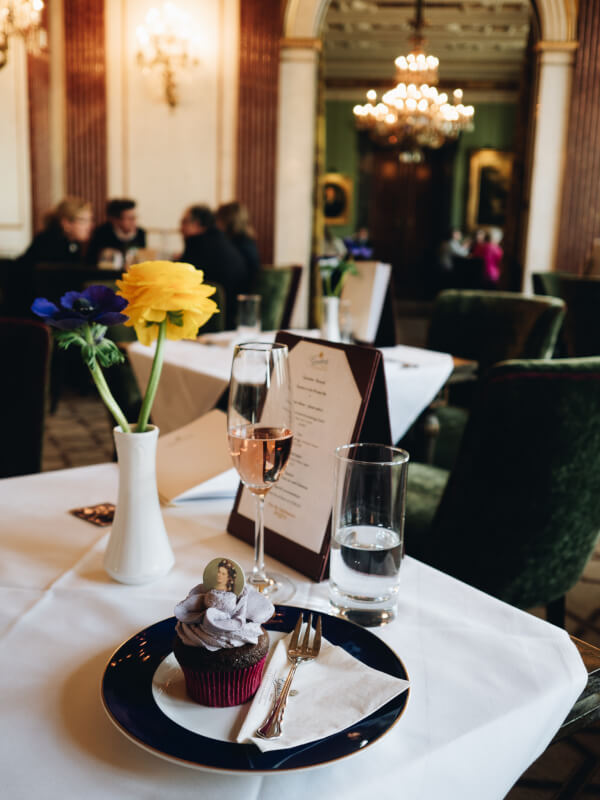 I could not resist choosing this Sisi cupcake with mild violet cream.
すみれのクリームに皇后エリザベートがのったシシ―カップケーキ、思わず手に取りました。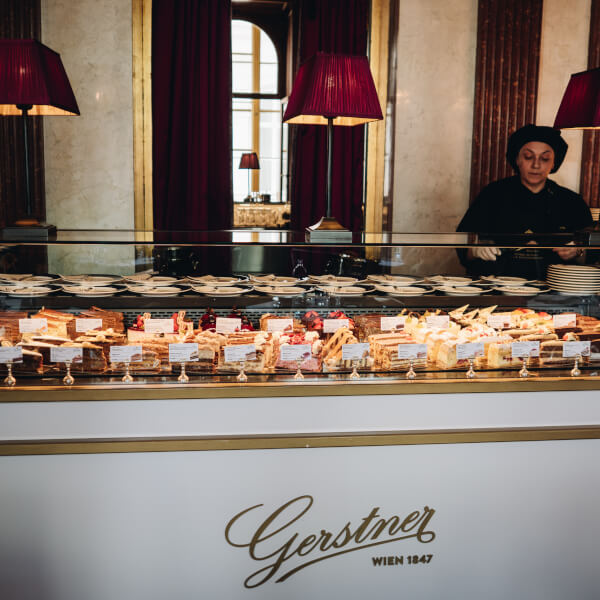 Brunch at the Gerstner is only available on Sunday. I would recommend  booking in advance, and dress smartly for the occasion.
ガーストナーのブランチは日曜日限定です。事前の予約をおすすめします。また、とっても雰囲気がステキなので、ちょっとおしゃれしていくと良いと思います。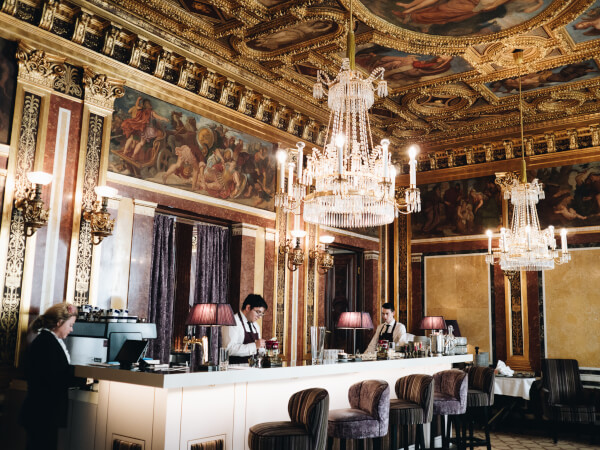 If you fancy something classy for your visit to Vienna, the Gerstner will never let you down 🙂
ウィーンでクラシカルな体験がしたいなら、きっとガーストナーでの食事がぴったりです!!