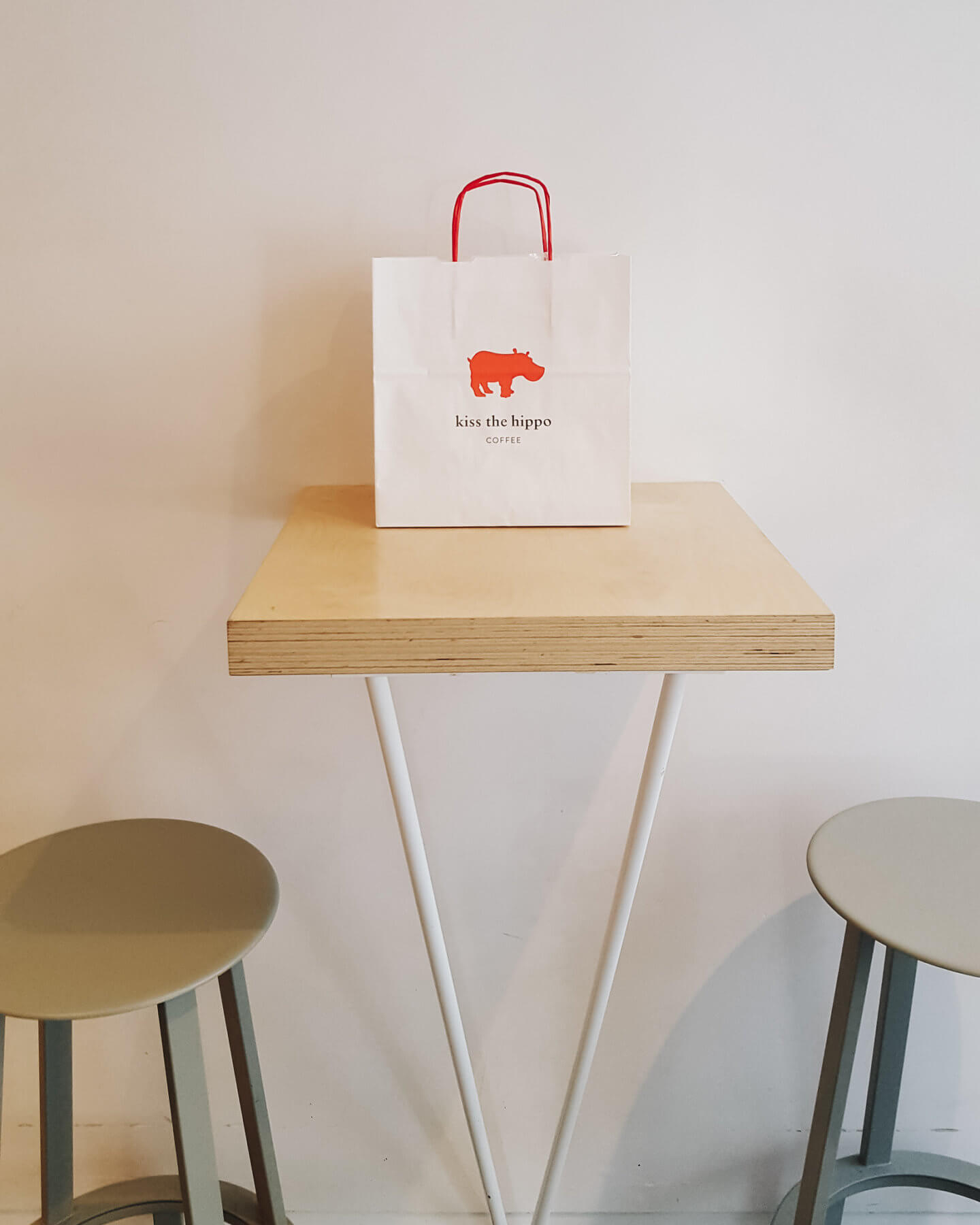 Their curious name "Kiss the Hippo" caught our eyes. When we found their cute red hippo sign for the first time in 2018, at Richmond high street, I could not resist finding out what's inside.
"Kiss the Hippo"というかわいい名前のお店に目が留まったのは2018年のこと、リッチモンドのメインストリートで、かわいい赤いカバのマークを発見。ひきつけられるように中に入りました。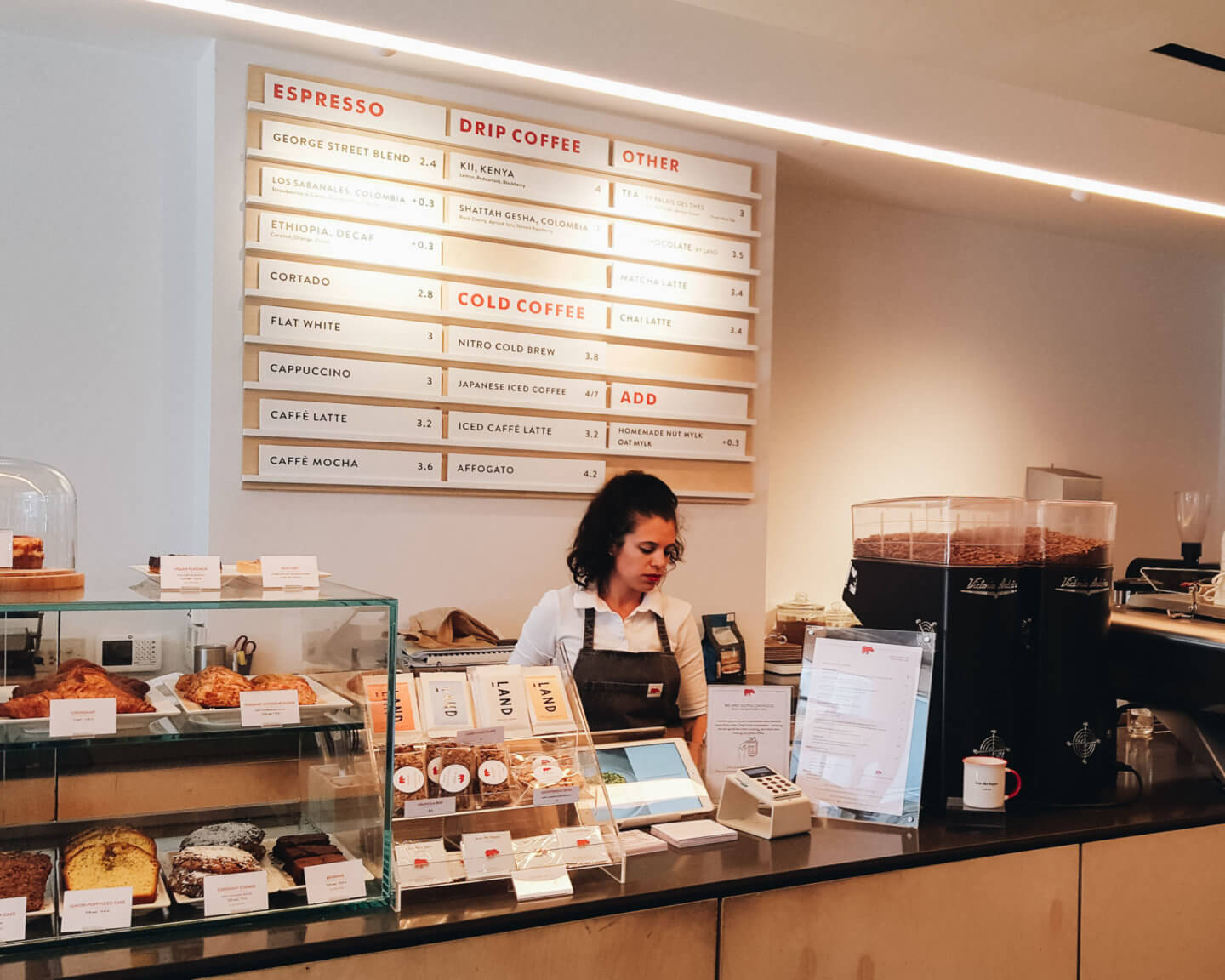 When we went inside, we were surprised to find drip coffee, which is very common in Japan but quite rare in the UK.
イギリスではなかなかお目にかかれないドリップコーヒーを発見。ペーパーフィルターで目の前でハンドドリップしてくれます。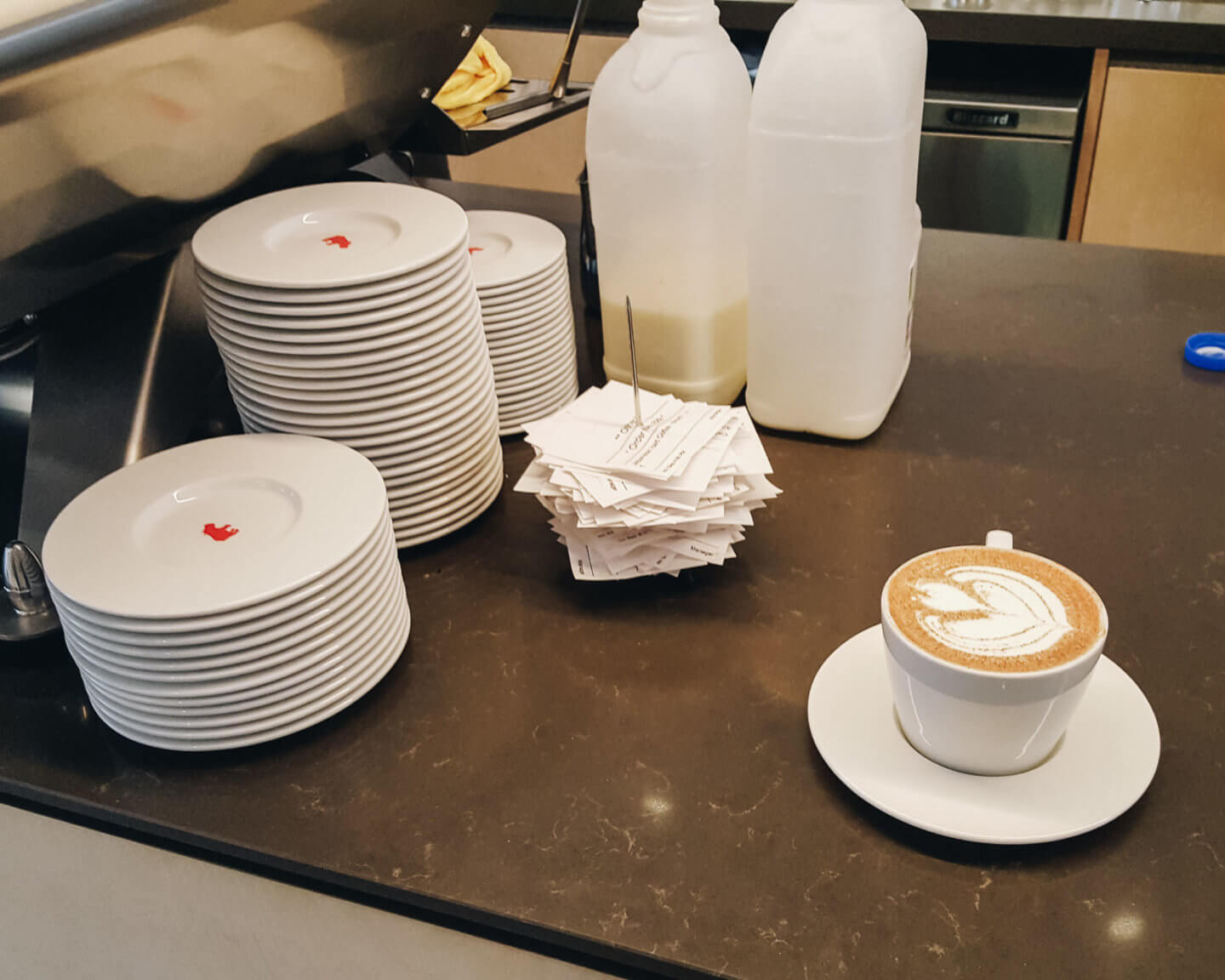 The room was filled with freshly roasted beans (you can see their roaster at the back of the store). Their coffee tasted amazingly good. The hippo became our all time favourite, and we kept coming back whenever we visited Richmond.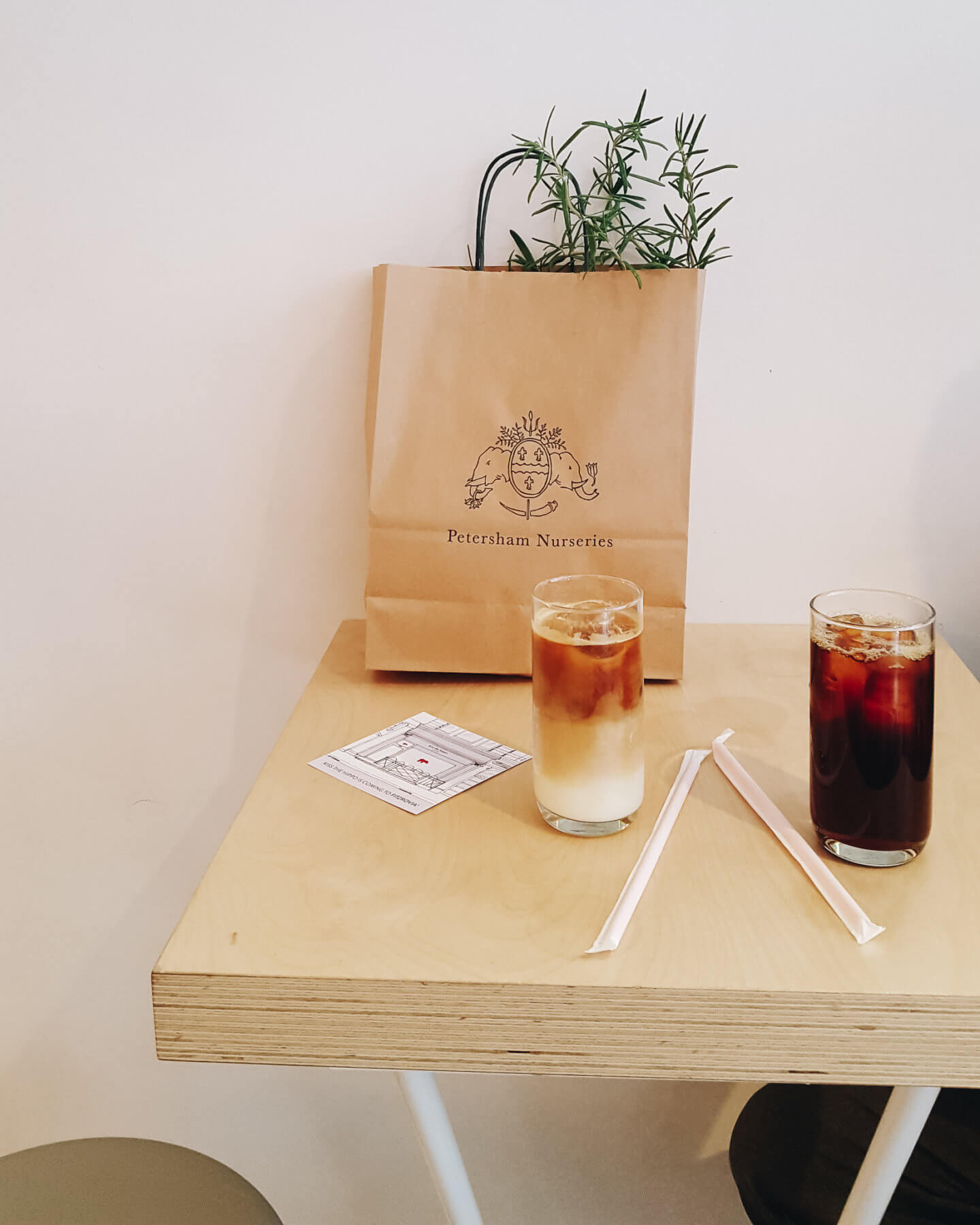 店内はローストしたてのおいしそうなコーヒーの香りでいっぱい。(お店の奥には焙煎機が!)コーヒーもとてもおいしかったです。今では私たちのリッチモンドのお気に入りに。このエリアに来るたびに訪れます。
We finally took a visit to their new branch in Fiztrovia, in central London which just opened in September.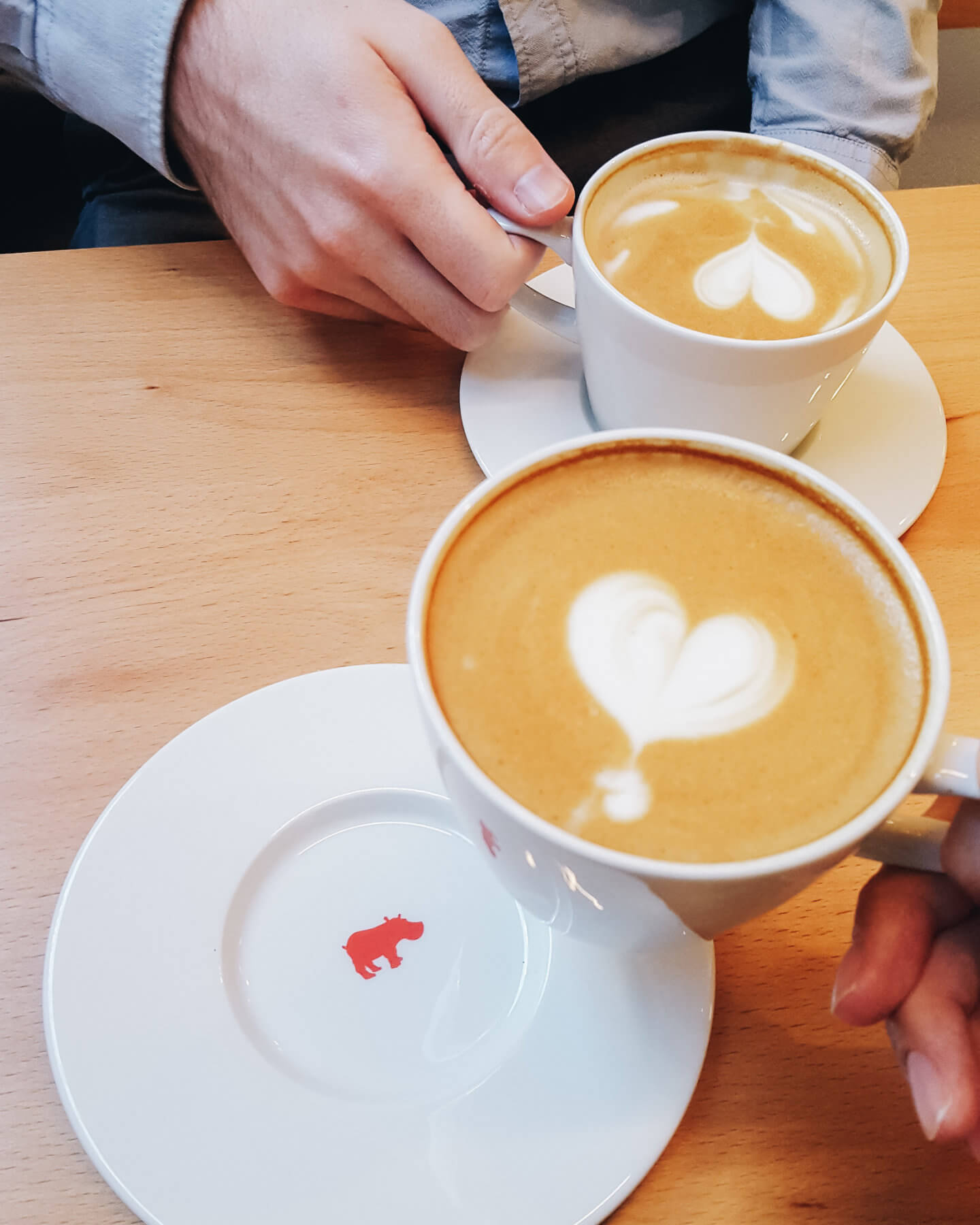 今年の9月にロンドンの中心、Regent Streetの近くにオープンしたばかりのフィッツロビア支店にもやっと行ってきました!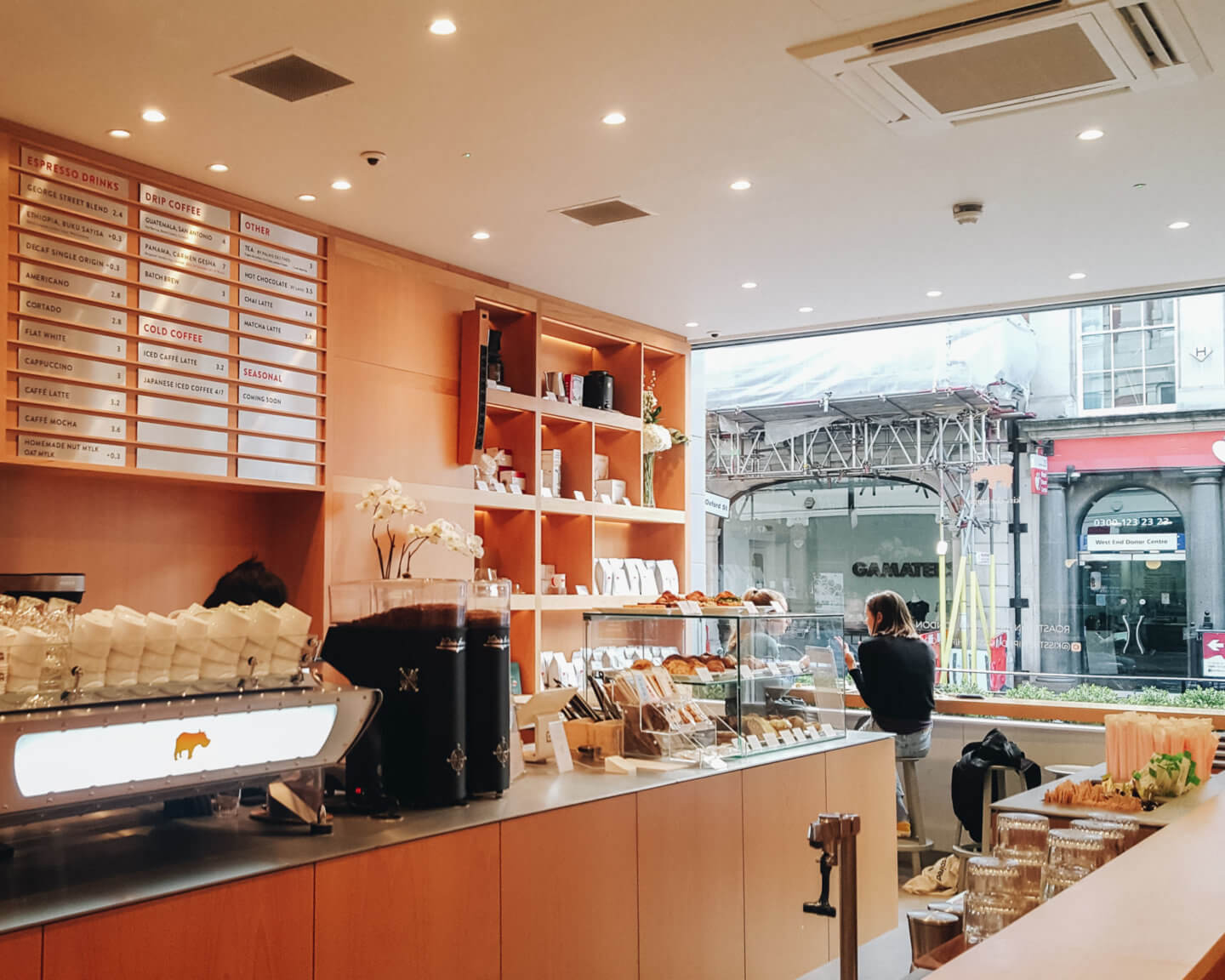 Their minimalist decor was the same that we loved in Richmond and their brunch menu tasted very good.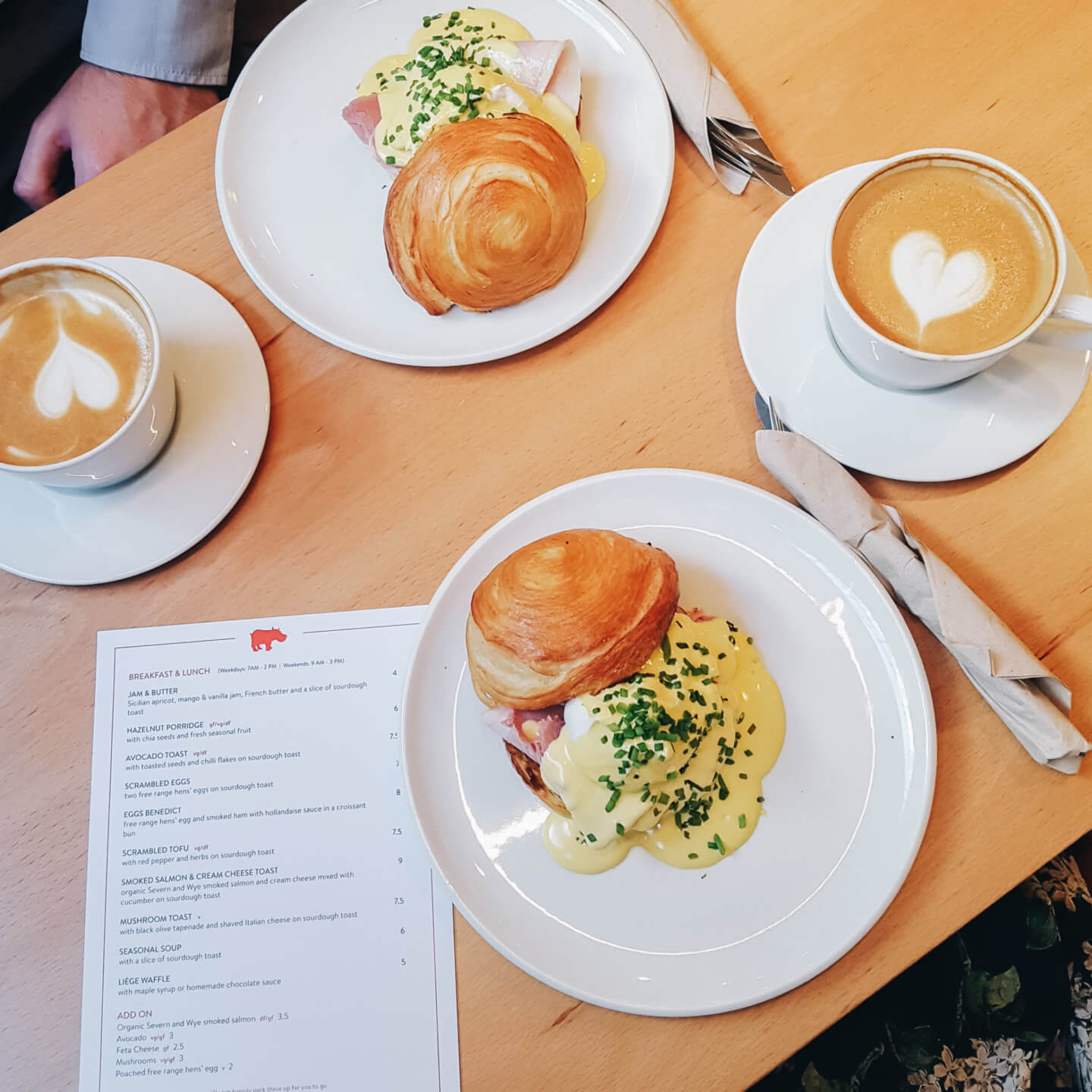 フィッツロビア店も、リッチモンドと同じスタイリッシュでミニマリストな内装。落ち着いた空気が流れています。ブランチで食べたクロワッサン・バンのエッグスベネディクトもとてもおいしかった!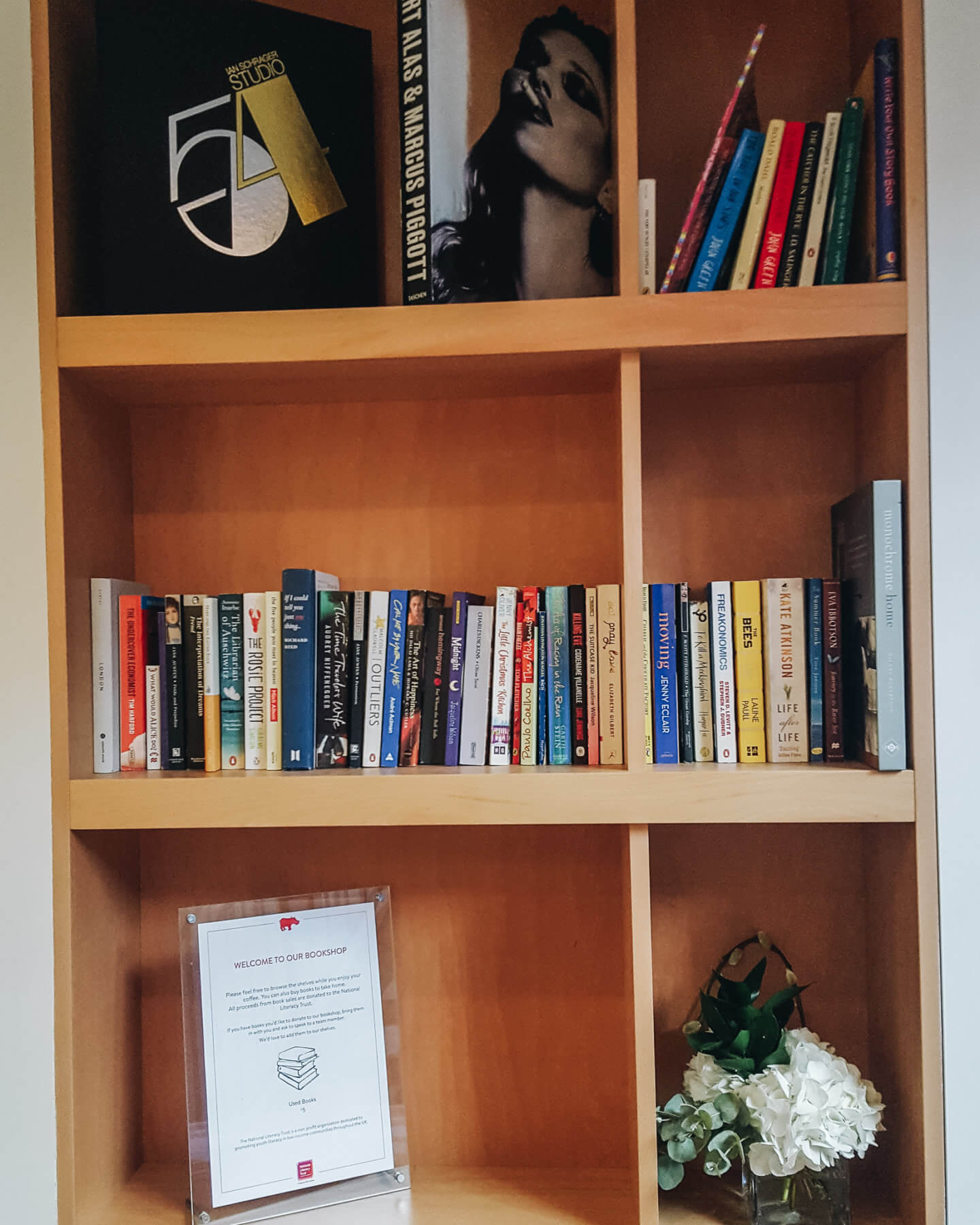 Also they have a mini bookshop inside. You might find a new favourite read there.
小さな本屋さんコーナーも設置されていました。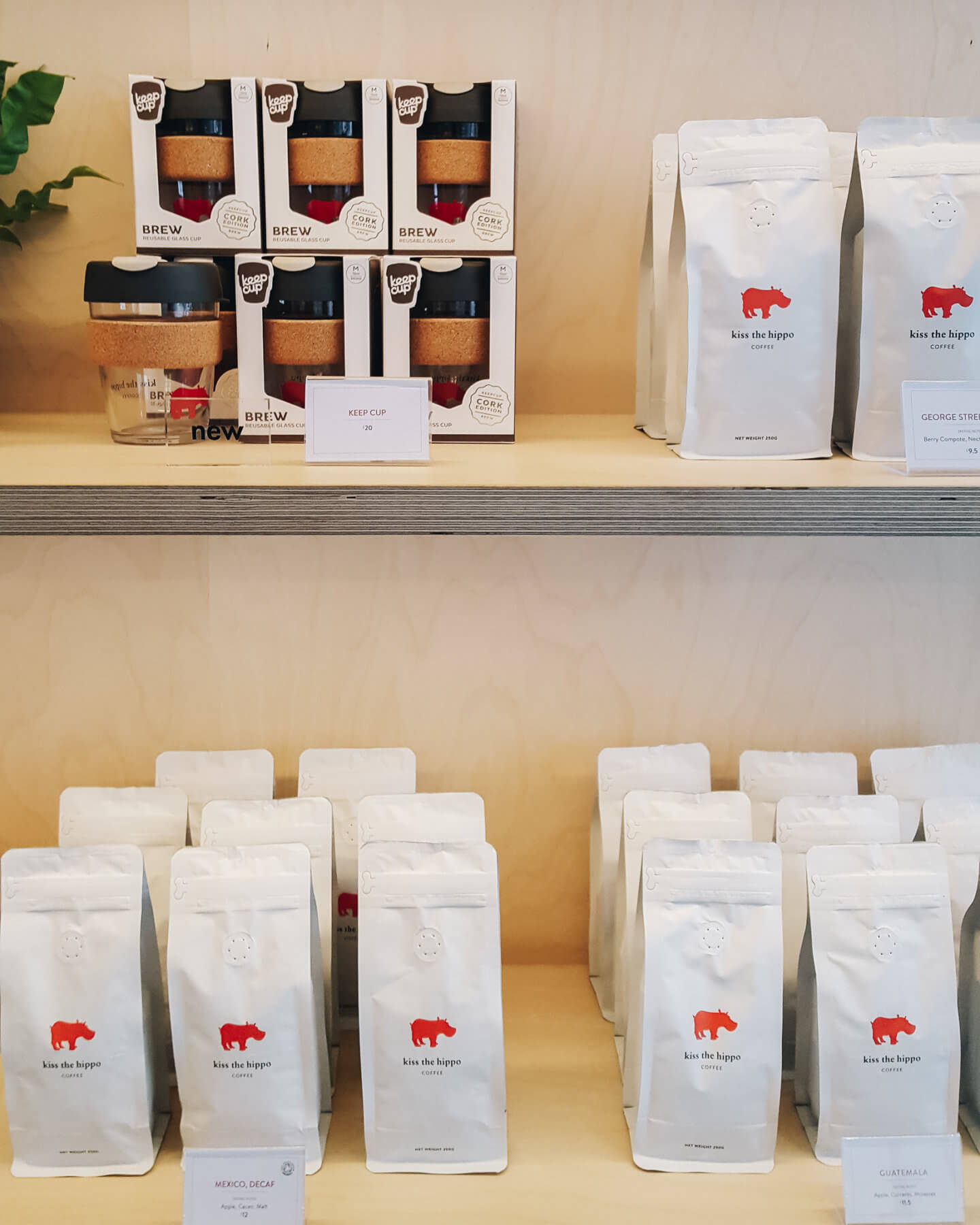 They sell Kalita coffee equipment as well as their beans. You can enjoy their coffee at home (which I do)!
リッチモンド、フィッツロビア、どちらの店舗でもコーヒー豆とカリタのコーヒー器具の販売が。お家でもHippoのひとときを楽しめます。ロゴ入りタンブラー等のちょっとしたオリジナルグッズもあるので、お土産にも良いかもしれません。