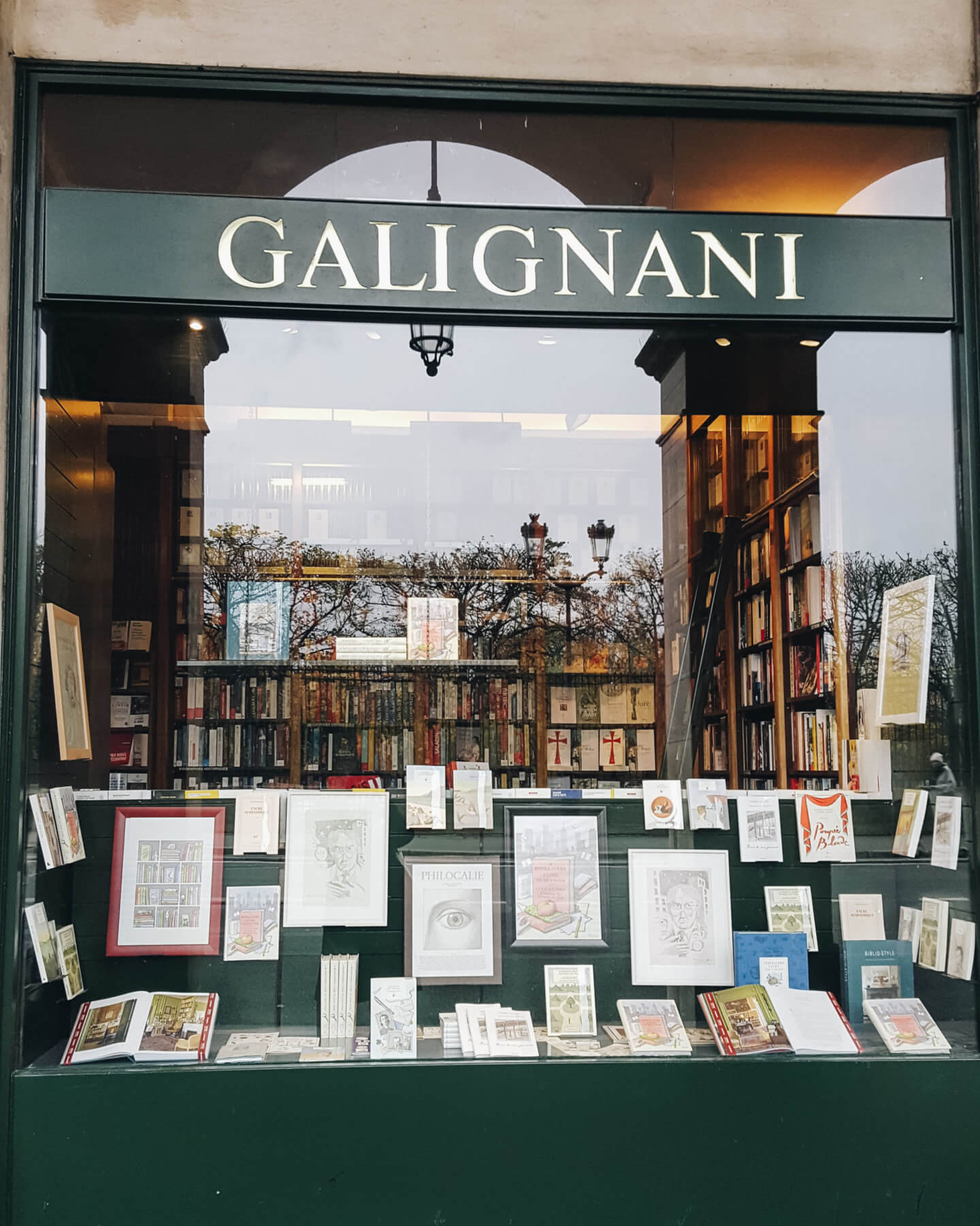 Exceptionally elegant and chic, Librairie Galignani is one of the most Parisian bookshops you can find in Paris.
エレガントでシック、まさにパリジャン!という佇まいの Librairie Galignani は、きっとパリで一番の本屋さん。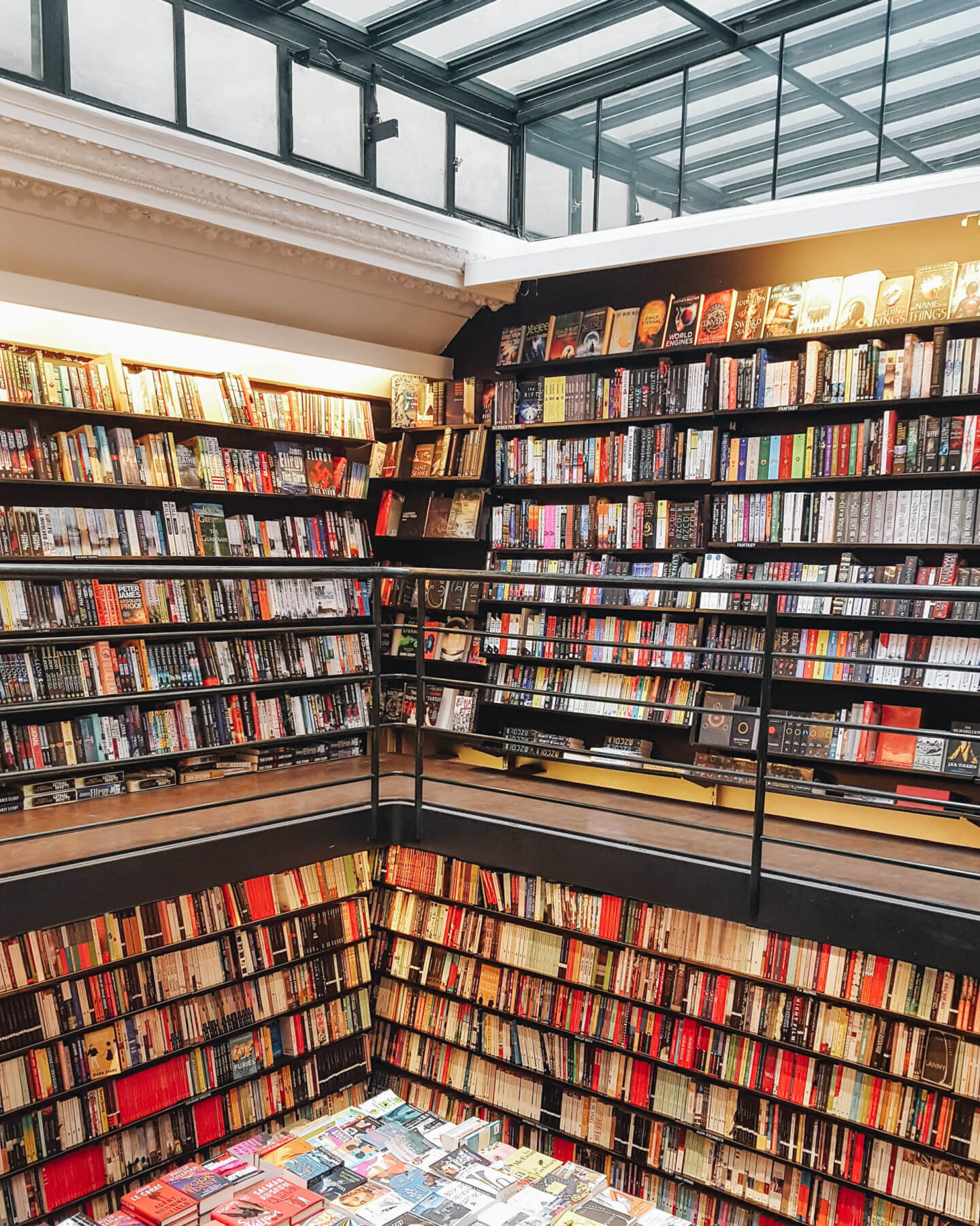 They sell both French and English books. Their English section is located at the back of the bookshop. Lit by the natural light from the roof window, it looked like a scene from a booklover's dream!
英語とフランス語の本を取り扱っています。英語のコーナーはお店の一番奥、吹き抜けの自然光に照らされて、まるで本好きの夢のような空間なのです。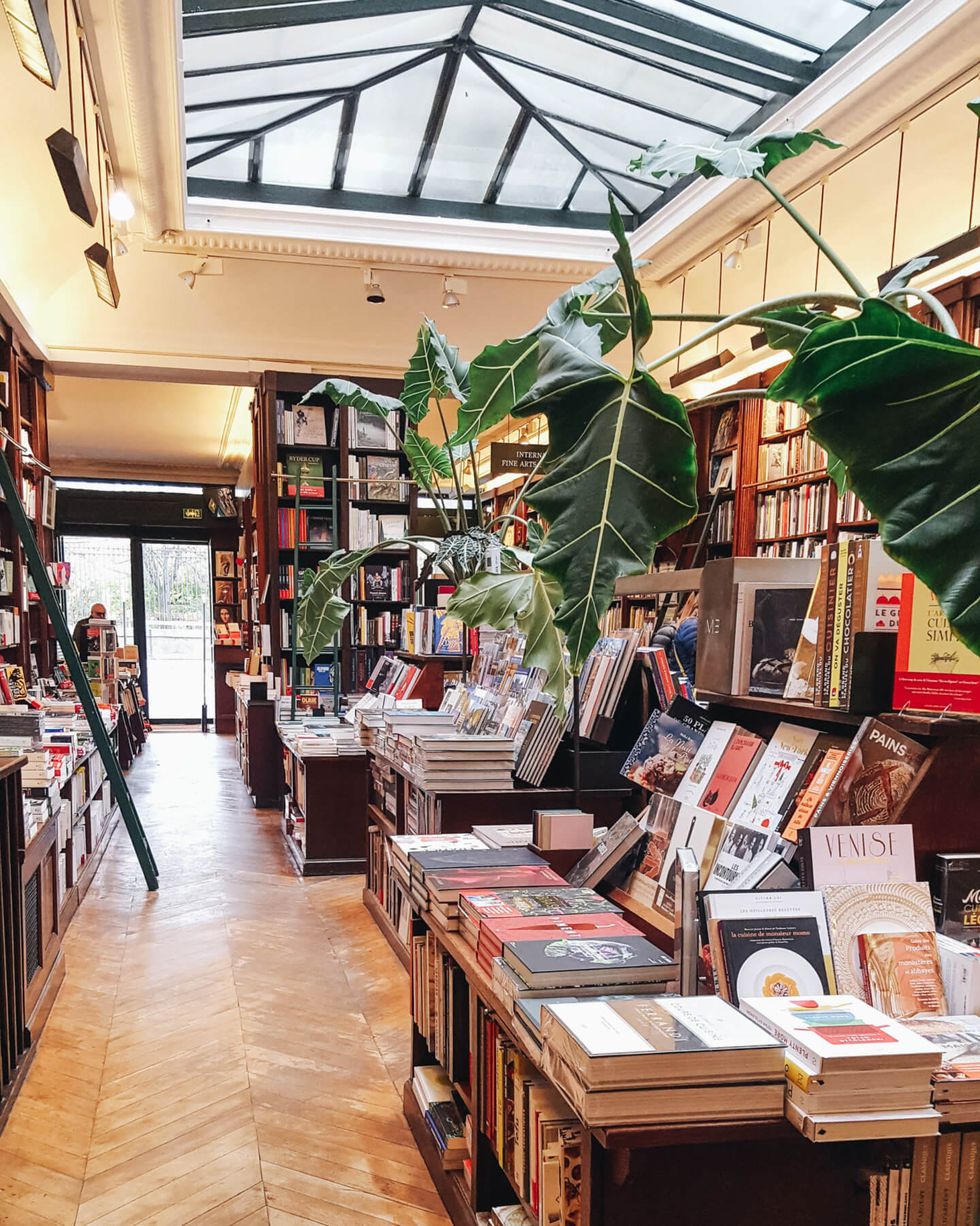 They cover a wide range of newly published English books as well as a collection of classics. The French author selection was definitely the best among the bookshops I visited in Paris.
英語で出版された新刊の他にも、古典作品が多く揃っていました。フランスの作家の本を集めたコーナーは、今までパリで訪れた本屋さんの中で一番品ぞろえが良かったので必見です。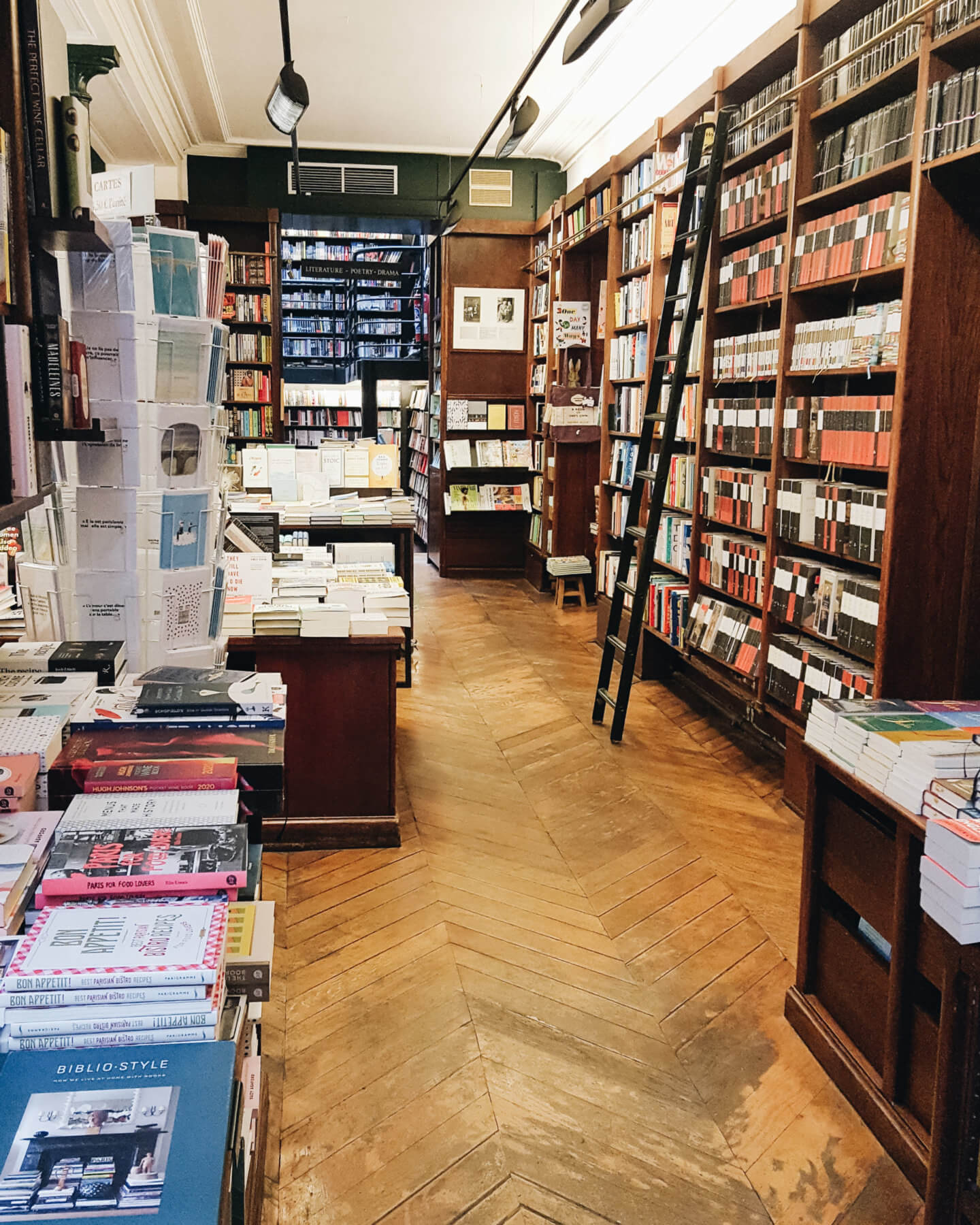 Their original merchandise, including tote bags and notebooks, were very chic. Perfect for a gift or souvenir.
オリジナルグッズもお店と同じくシックでステキ。トートバッグやノートがあり、お土産にもぴったりです。