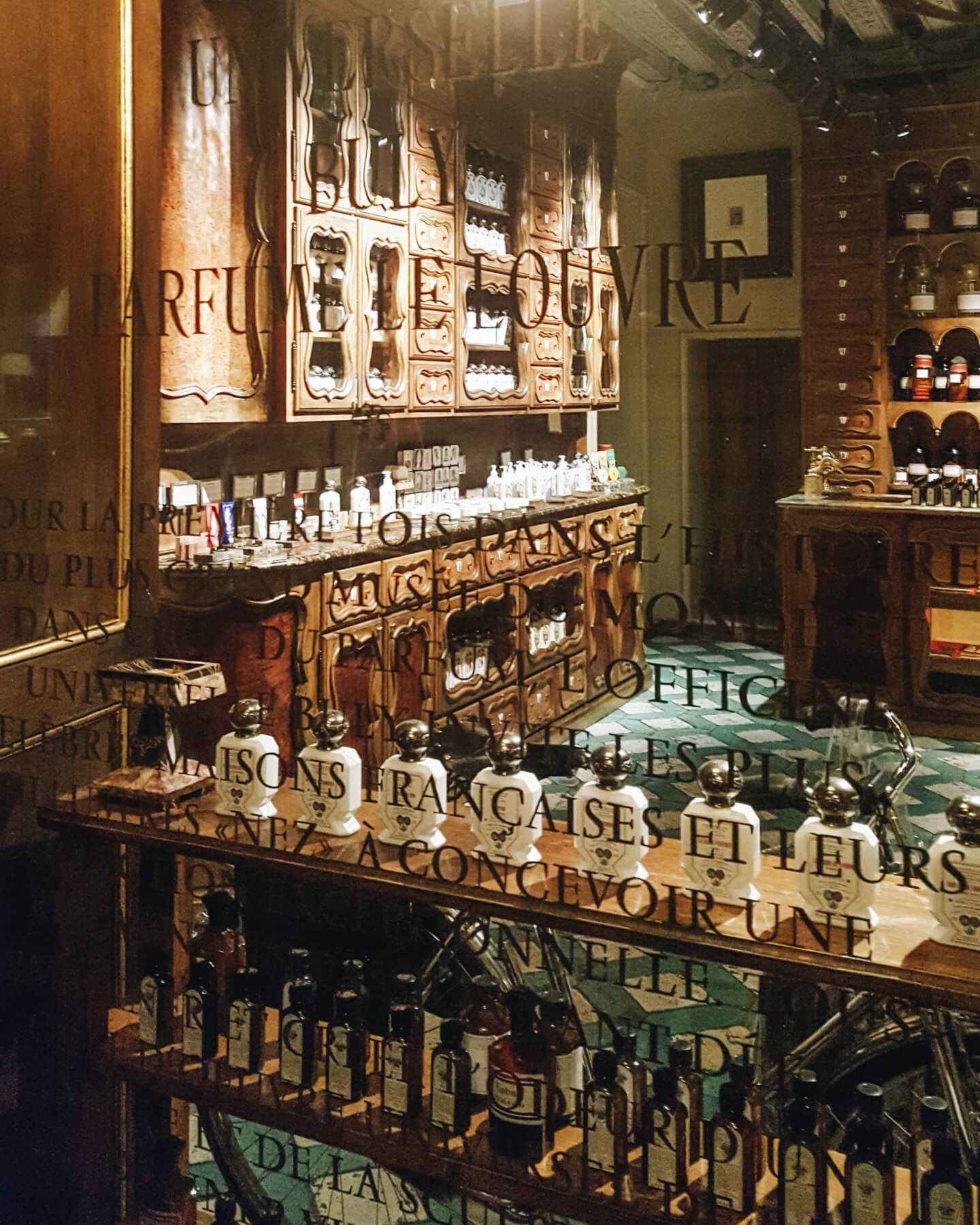 Buly is one of the trendy cosmetics brands everyone seems to be talking about all over the world right now. Their lovely packaging had been tempting me to splash out online, but I was determined to get my first Buly at their original shop in Paris, where the brand was first established back in 1803.
今、世界中の注目を集めているBuly、私もかわいいパッケージに惹かれて思わずオンライン購入してしまいそうだったのですが… 初めてのBulyは絶対に、パリの本店で購入したいと決めていました。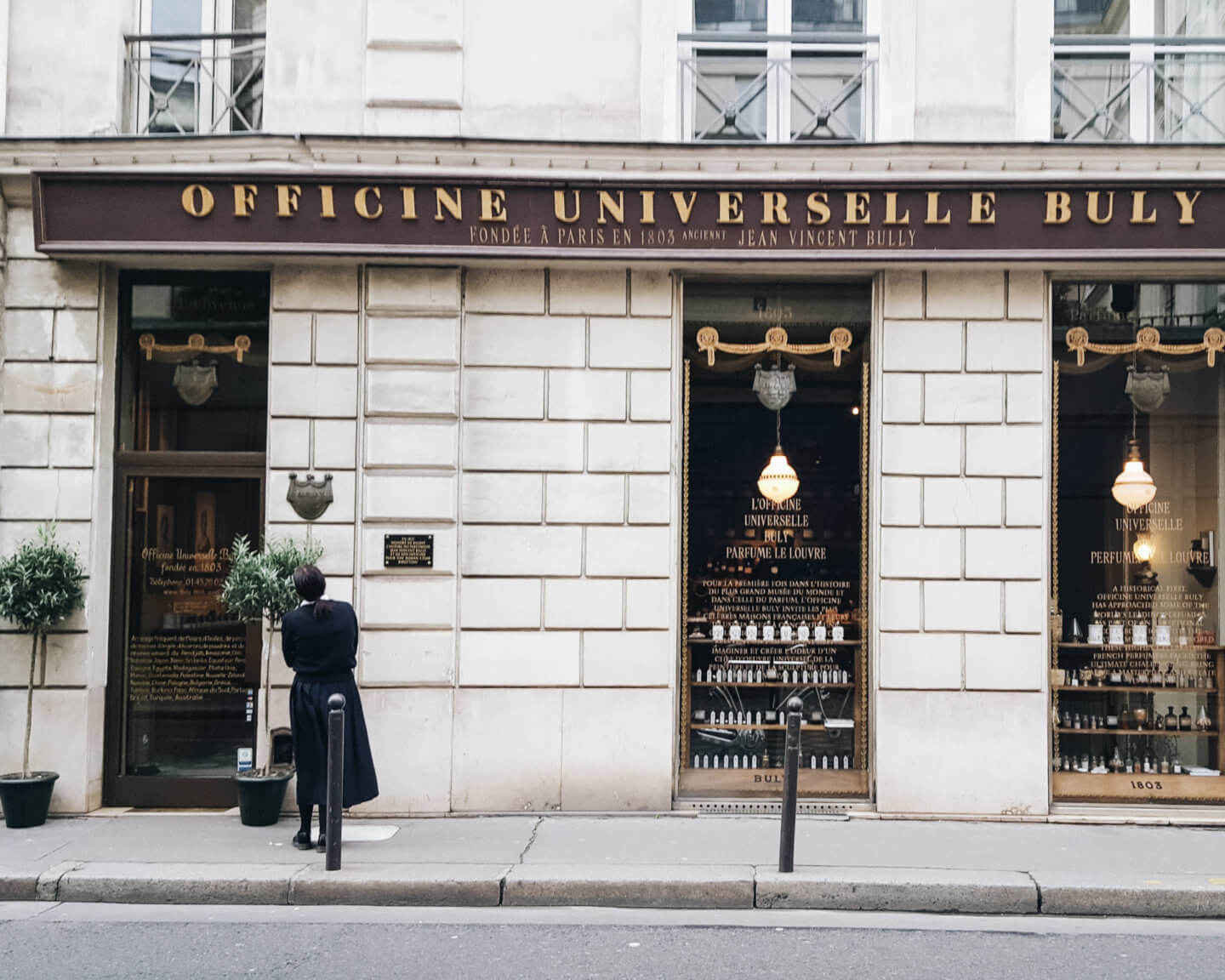 The shop is located in a quiet street, and I was just about to walk past without noticing it. Their classy looking decor and costumes made me feel like I had traveled back in time!
お店はとっても静かな通りに位置していて、思わず通り過ぎてしまいそうになったほど。クラシカルな雰囲気の内装とスタッフさんの衣装が、まるで本当に1803年にタイムスリップしたかのような気分になります。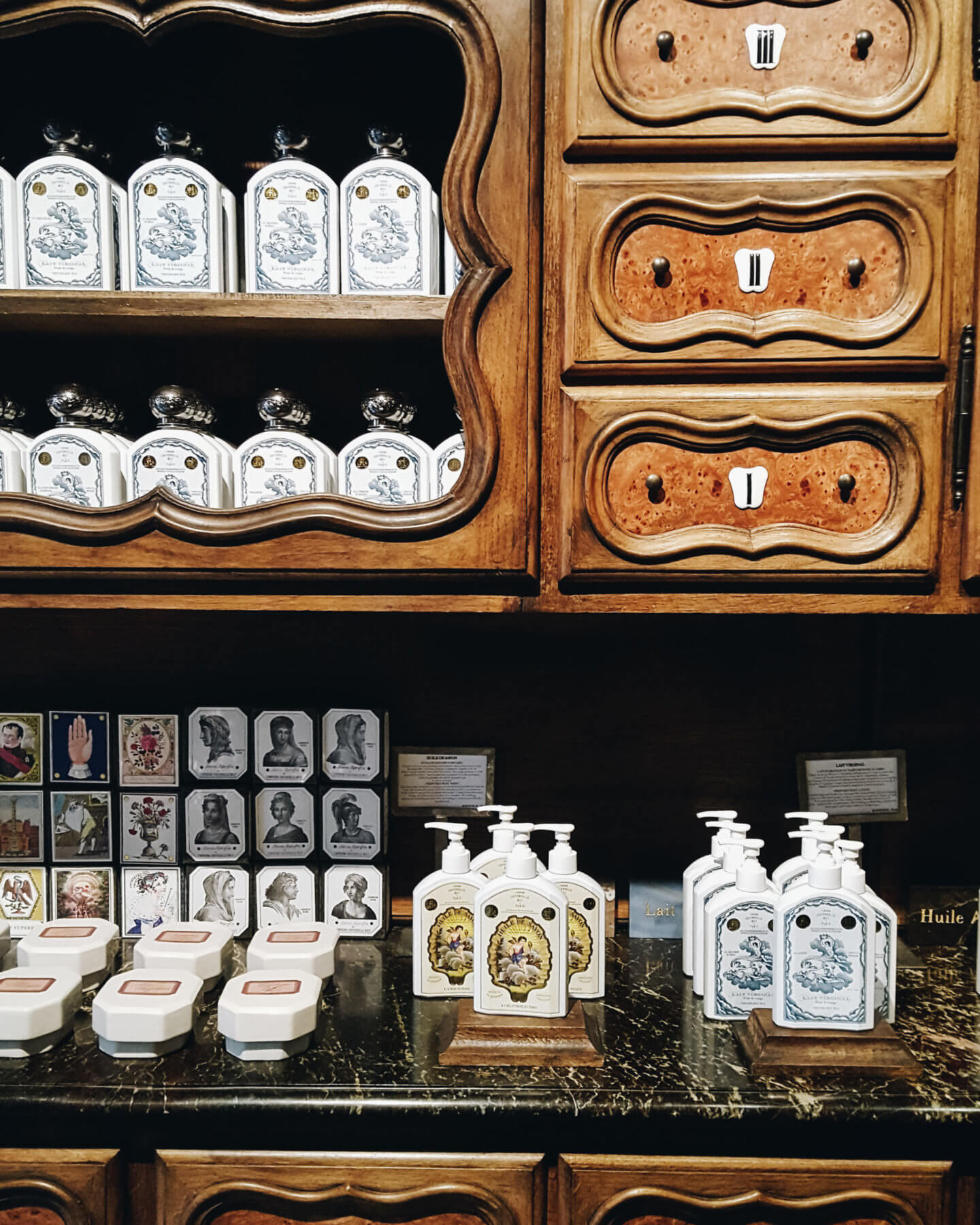 From the varieties of products they offer, including hand cream, hairbrushes and toothpaste, I decided to start from the essential, classic option, the fragrance.
ハンドクリーム、ヘアブラシ、歯磨き粉まで、なんでも揃っているBulyですが、今回はクラシックに香水を買うことに!
The staff member I talked to was an elderly madam, who was very fluent in English. She had a very elegant and professional manner while she was helping me choose the fragrance.
対応していただいたのはとてもエレガントなマダム、お年も上の方でとても上品。ていねいに香水選びを手伝っていただきました。
"Fragrance is a very important essence of daily life, it can create a positive aura every time you use it. Pick the one you feel the most comfortable with so that you can smile every morning….. "
「香水は毎日の生活に彩を与えるもの、使う度にポジティブなオーラを纏うの。だから一番しっくりくるものを選んで、毎朝笑顔になれるから…」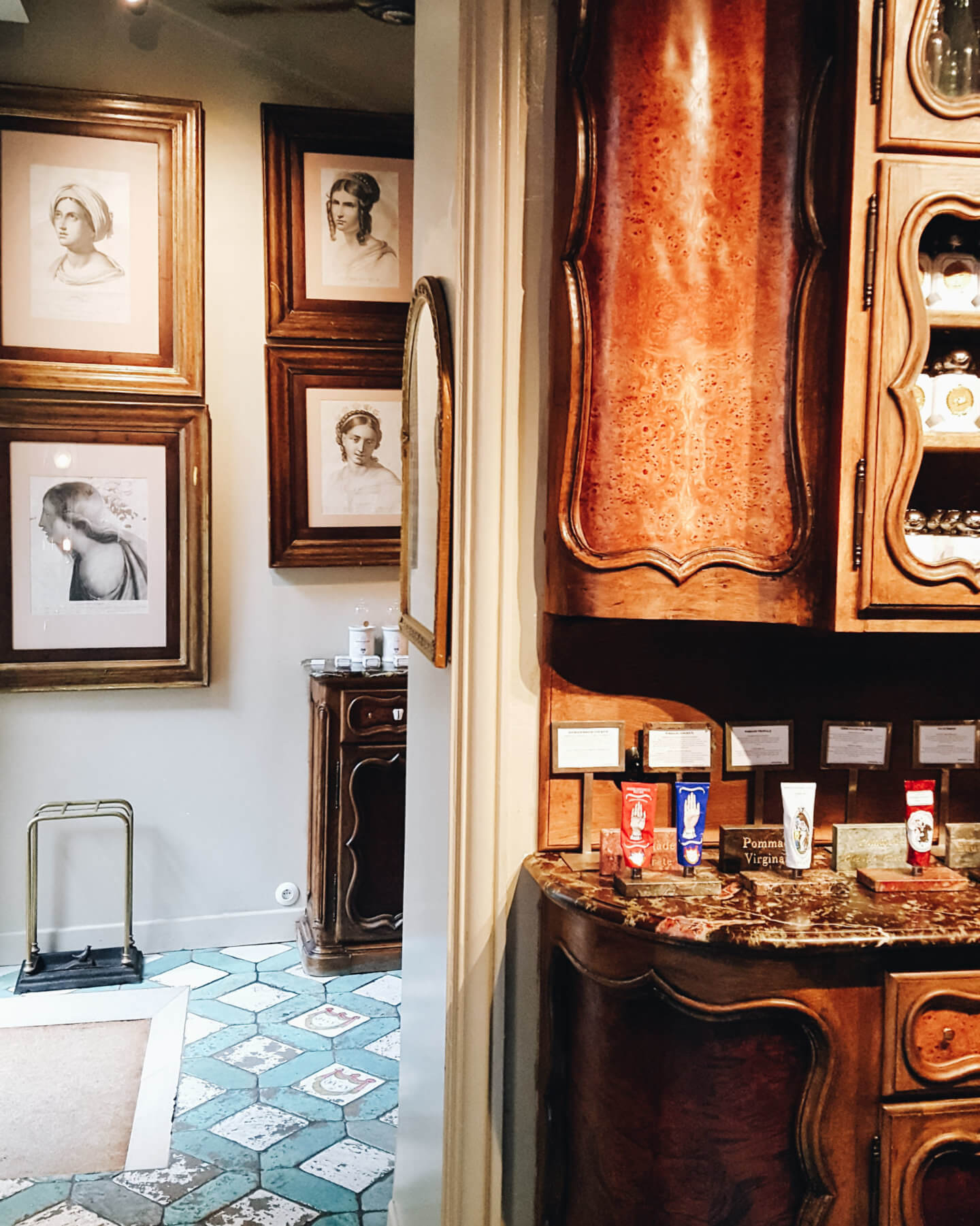 After much thought, I decided on one of the limited edition fragrances to bring back home. Every time I use it, it reminds me of her elegant voice and gentle smile.
とっても悩みましたが、限定商品の中のひとつに。毎朝、身にまとう度にマダムのエレガントな言葉を思い出します。
She also explained the history of the brand, the philosophy behind each product and her personal preference of how to choose and use their products. I really liked the idea that the Buly does not use any plastic in their products. Choosing a product made of carefully selected materials made me feel nice, and so much more elegant.
ブランドの歴史や、哲学、彼女の個人的な商品のお気に入りの使い方まで、流暢な英語でたくさん教えてくれたマダム。Bulyは商品にプラスチックを使わないようにしている、という点もステキだなと思いました。丁寧にこだわりぬかれた材料を使った商品を選ぶこと、とてもステキでエレガントな気持ちになります。
マダム、ぜひまたお会いしたいです。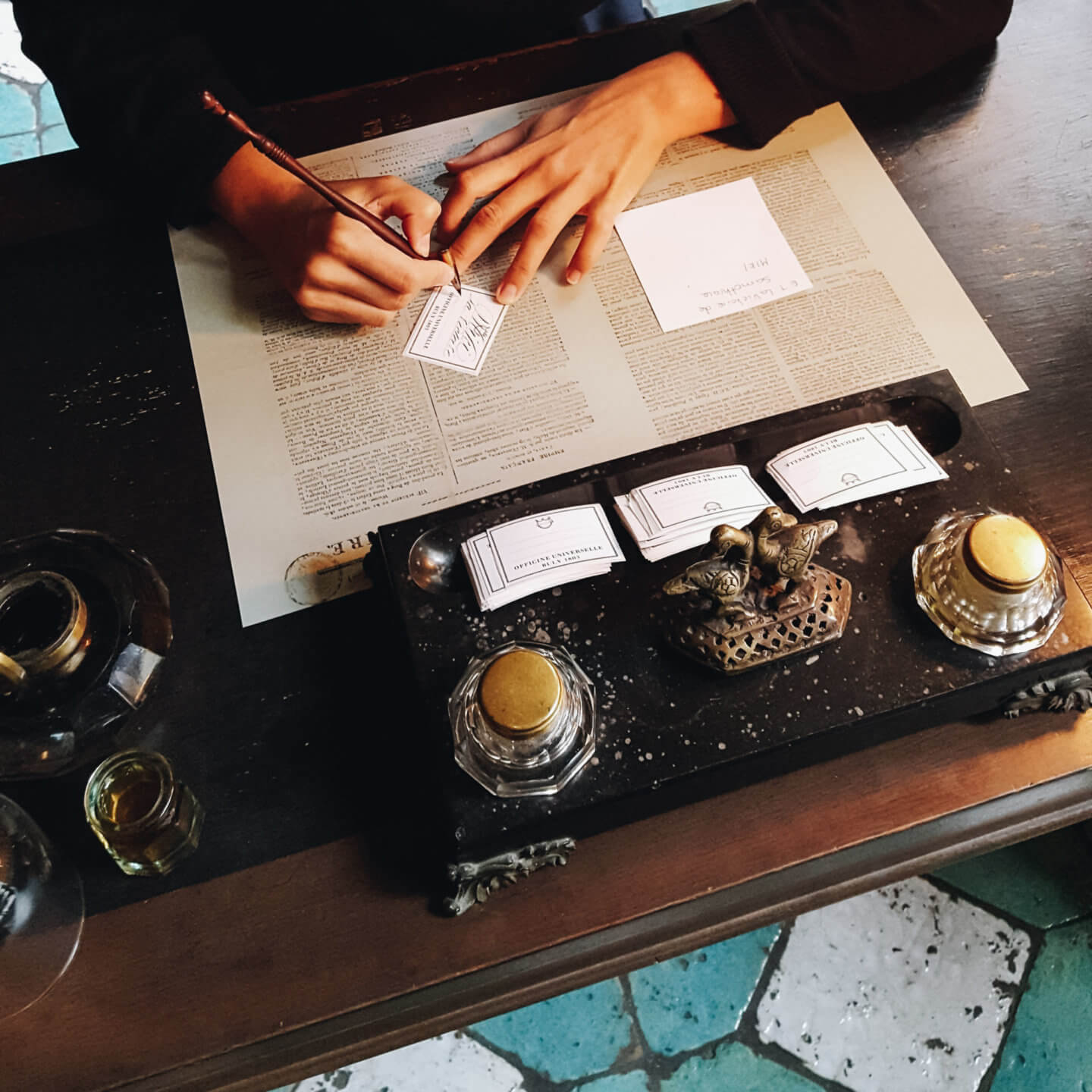 I loved their beautiful calligraphy service as well.
商品の外箱に名前を入れてくれるサービスも、心のゆとりを感じてとてもステキです。