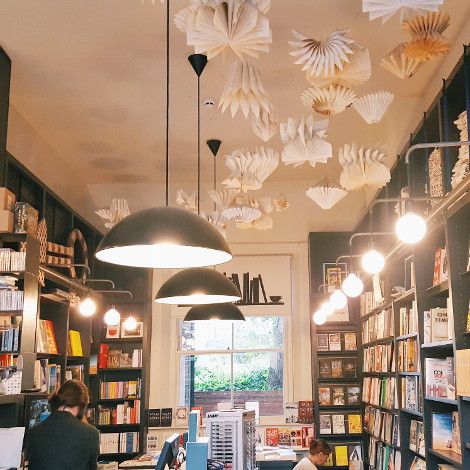 Chic and stylish bookshop, located at Notting Hill.
シックでスタイリッシュなロンドンの本屋さん!
近くに映画「ノッティングヒルの恋人たち」でヒュー・グラントが働いていた有名な本屋さんもあって、そちらの方が観光客向けではありますが・・・正直、本屋さんとしては全く魅力を感じない。ここ、Lutyens & Rubinsteinは本のセレクションも良いし、売っているグッズ類もおしゃれなのでおすすめできます。
It's located very close to the bookshop of the famous film, 'Notting Hill.' The bookshop where Hugh Grant was working in the film is now became extremely touristy spot. Very unfriendly staff with a boring selection of typically 'touristy books' like Winnie the Pooh, Peter Rabbit and Alice… (I love them, of course. But as a bookshop, it is not right.)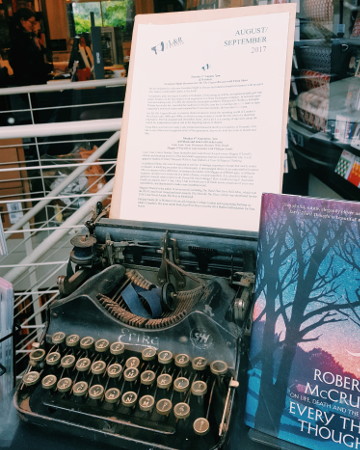 Lutyens & Rubinstein is just a few minutes from there. It has a great selection of books with friendly and knowledgeable staff!!!
お店のデコレーションに本が使われていて、いつかこういうインテリア、挑戦してみたいなぁと、見るたびにうっとり。
The decoration on the ceiling is very beautiful.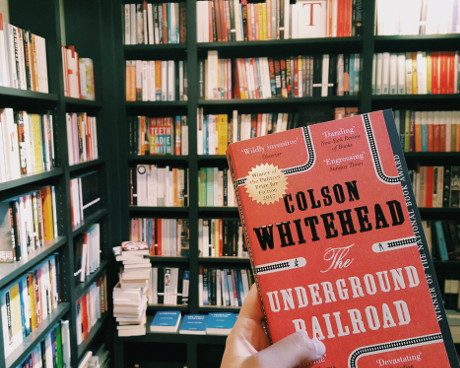 私が特に気に入っているのが、地下のスペース。お店のスタッフおすすめの本が、テーブルにぎっしり並べられています。見たことが無いようなタイトルもあって、思わず手にとってしまう。
My favourite spot is in the basement, very tiny space as a bookshop but has this table with recommended books. It always has books I have never heard of and very interesting to check them out.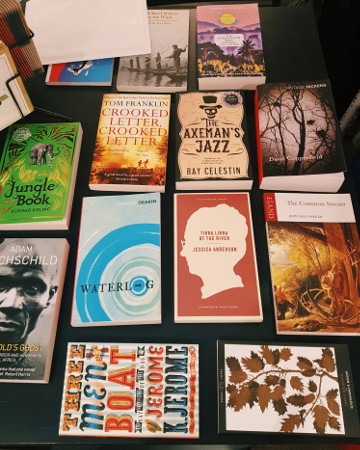 トートバッグもステキ。タイプライターの柄です。カードもとてもかわいいものが揃っていました。
The signature tote bag is very stylish. I could not resist buying their cards too!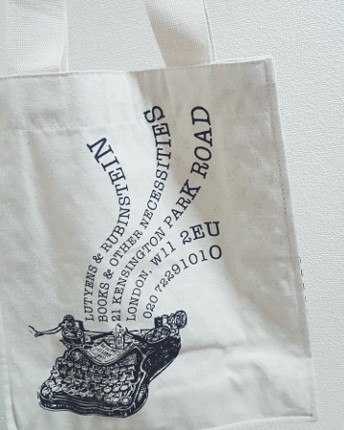 とても小さなお店ですが、地元の人がスタッフと話しながら本を選んでいる、良い雰囲気が漂うお店。これぞ本屋さん!です。
It's quite a small bookshop but is great to see so many locals visiting and chatting with the staff for a recommendation. This must be how the great bookshop look like 🙂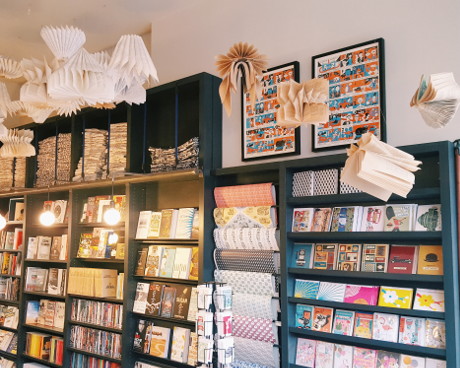 Portobello Marketや、SNSで人気なかわいいアイシングクッキーのお店もすぐ近くにあります!