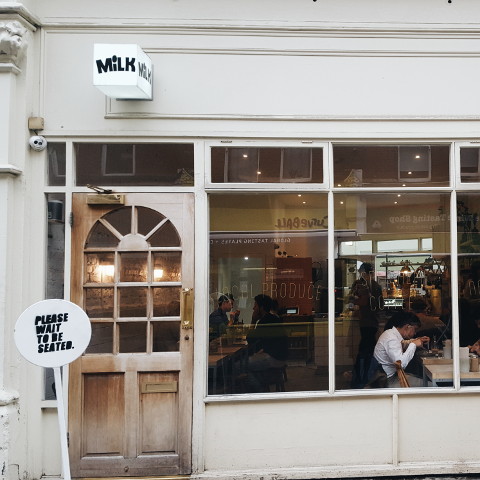 Milk is located in Balham, a residential area where almost no tourists around. Everyone in this area walking around is the locals. But for this place, there must be so many 'visitors' from other parts of London.
今回紹介するMilkはロンドン郊外の住宅地、Balhamにあります。観光客は来ないだろうな、というようなエリア。歩いている人はほぼみんな、地元民ばかり。でもこのカフェだけは、ローカルだけでなく、わざわざ食べに来るようなお客さんも多いらしい。そんな前評判にも納得の、おすすめできるカフェでした。
On the day I visited, it was not so crowded that I did not wait to be seated, but usually, it has a queue outside of the cafe.
私が行ったときはタイミングが良かったのかすいていましたが、普段は並ぶほど人気だそうです。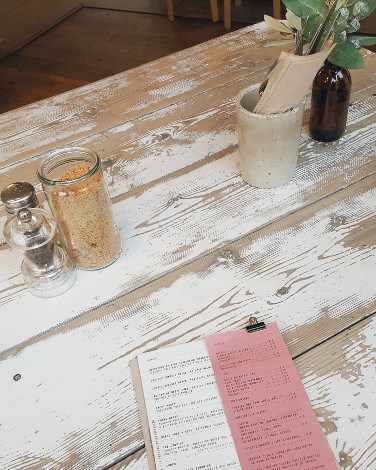 Very fancy interior and trendy atmosphere. Even the menu was cute that I had to take a photo!
内装はシンプルだけれど、どこかセンスを感じます。メニューさえもおしゃれ。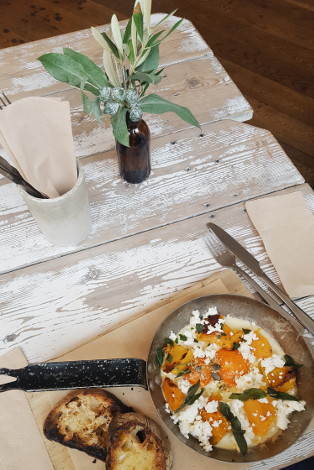 As you can see it from this photo, the food was very instagrammable and was so tasty that I wanted to eat more. Also, staff was so friendly. (Important point to have a great time, isn't it? lol)
写真で伝わると良いのですが… お料理もおしゃれ。しかもとてもおいしく、もっと大きなサイズで食べたい、と思ったほど。スタッフもフレンドリーでした。
I would say this place is one of the best lunch place in London for sure.
ロンドンの数あるカフェの中でも、イチオシのランチ・プレイスです。ほんとに。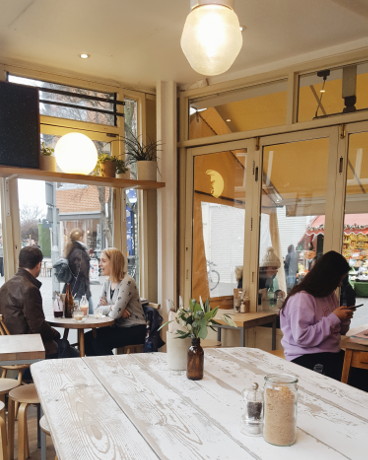 People, especially non-local like me, do not expect to find such a fancy cafe outside of Central London. Not just this place, but I spotted many other places around this area that I would love to try next time.
まさかロンドンの郊外に、こんなにステキなカフェがあるとは期待すらしていなかった私ですが、実際に訪れてみると、次は行ってみたい!と思えるような場所をたくさん見つけることができました。郊外、侮れません。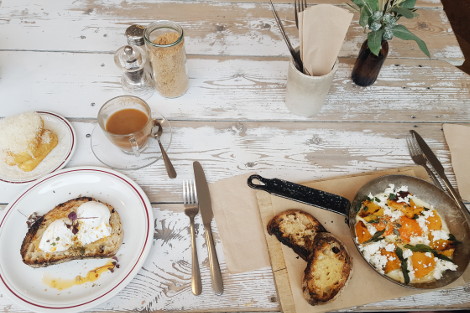 Their website was so cute. I am sure everyone want to take a look!!!
お店のサイトもすごくかわいかったので要チェック!