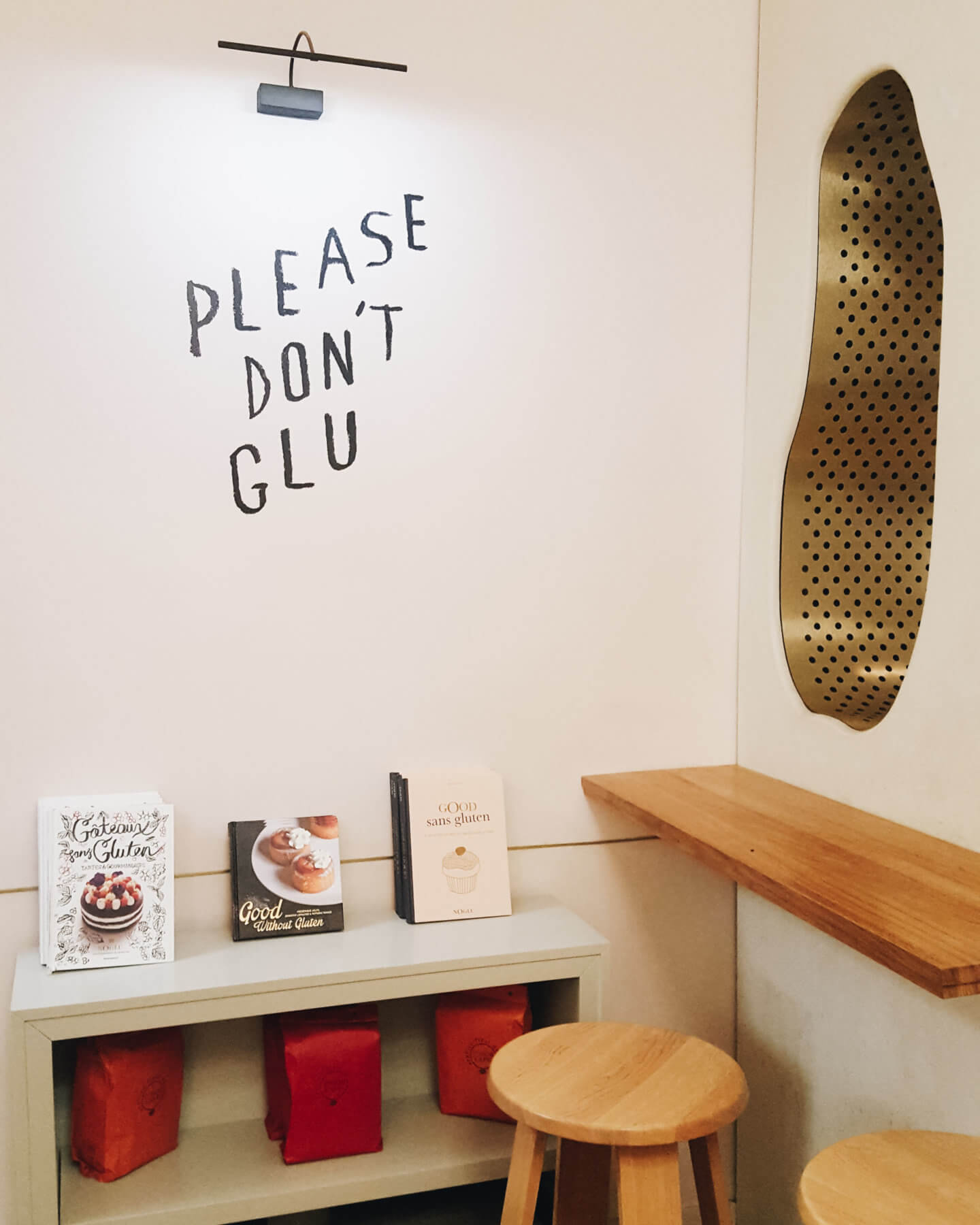 As a big fan of glutenous food (eg. bread and pasta) I have never tried gluten free products before. After visiting Noglu in Paris, I can safely say gluten free food can be just as tasty as the normal options.
グルテンの入っているような食べ物(パンやパスタetc)が大好きな私は、グルテンフリーの食品には挑戦したことがありませんでした。でも、パリでNogluを訪れて、グルテンフリーだって普通の小麦製品と同じくらい美味しい!と気づくことができました。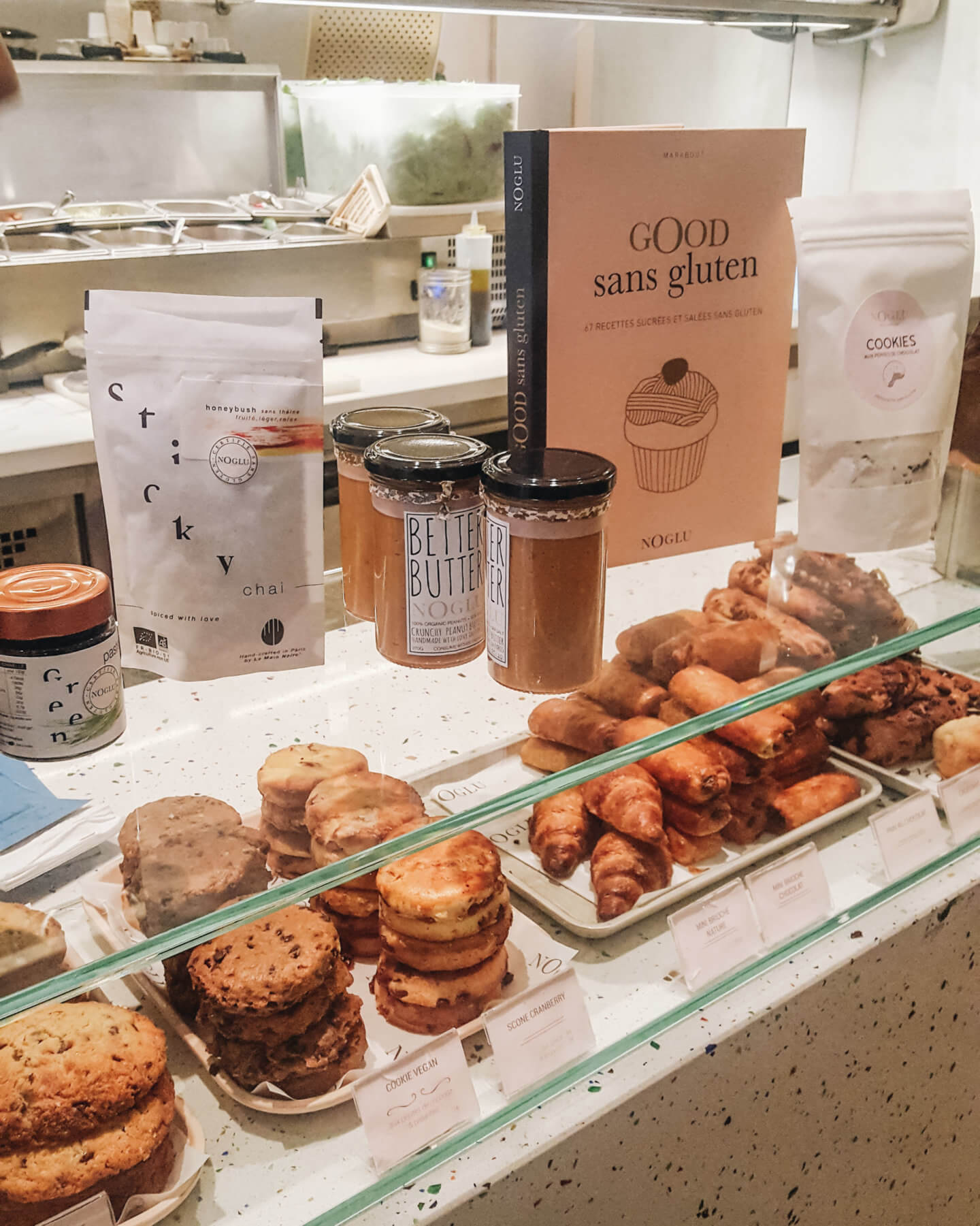 I did not plan ahead to visit this cafe, it was just a coincidence. I was very hungry after a long walk and desperately in need of some hot food to warm me up after a spell of cold, rainy weather.
もともとNogluはノーチェックで、偶然訪れたカフェでした。かなり歩いた後で、雨も降っていてとても寒かったので、何かあたたまるランチを探していたのでした。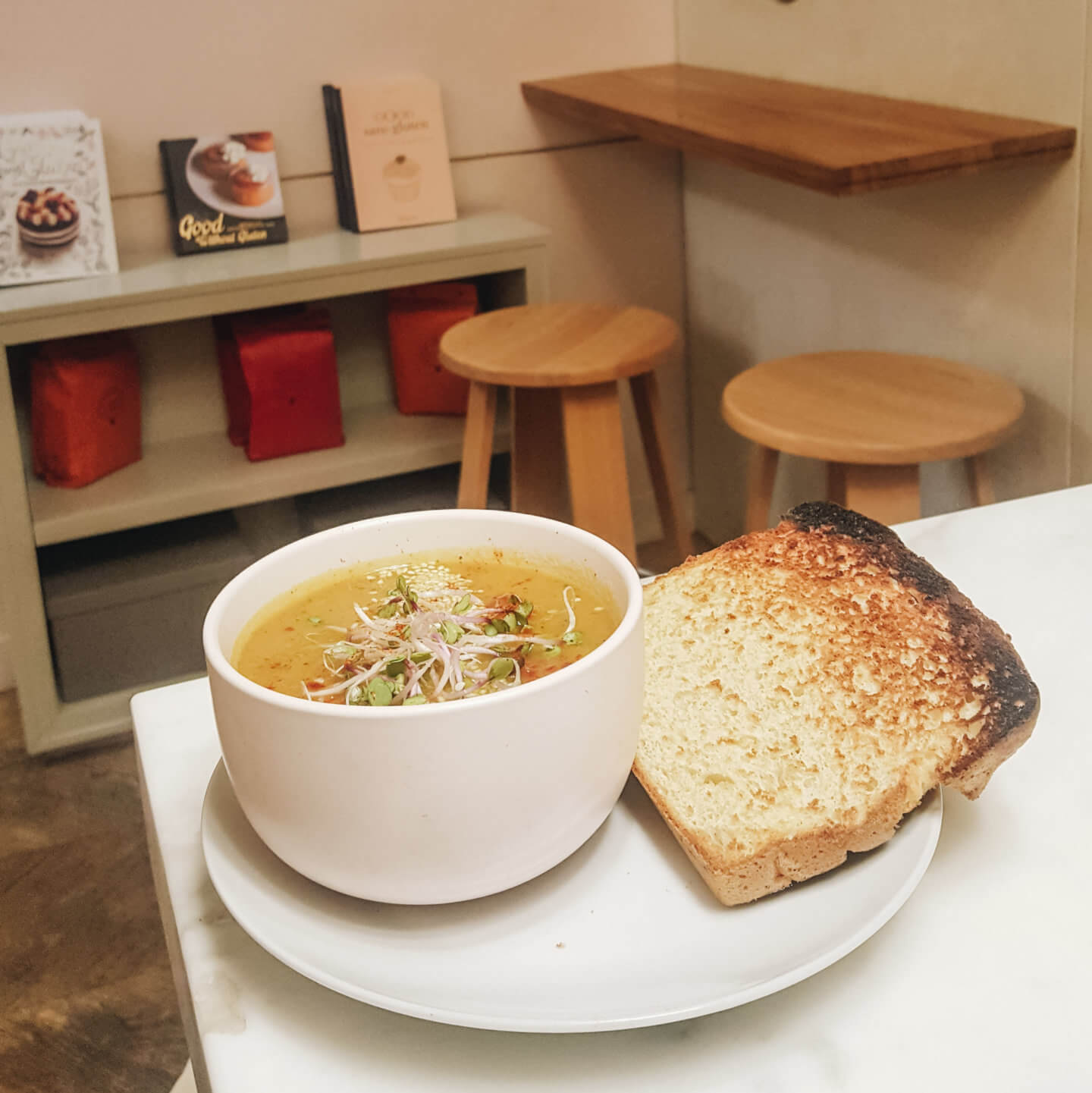 Noglu's soup of the day was very tasty. I went for the pumpkin based vegetarian option – warm, creamy and full of flavour! A tasty slice of slightly sweet bread went perfectly with the soup. I almost wanted a second serving of them both!
Nogluでは「本日のスープセット」に舌鼓。この日はパンプキンベースの野菜スープでした。あたたかくてコクがあってクリーミー!一緒についてきた少し甘味のあるパンともよく合って、どんどん身体がぽかぽかに。おかわりが欲しかったくらい美味しかった。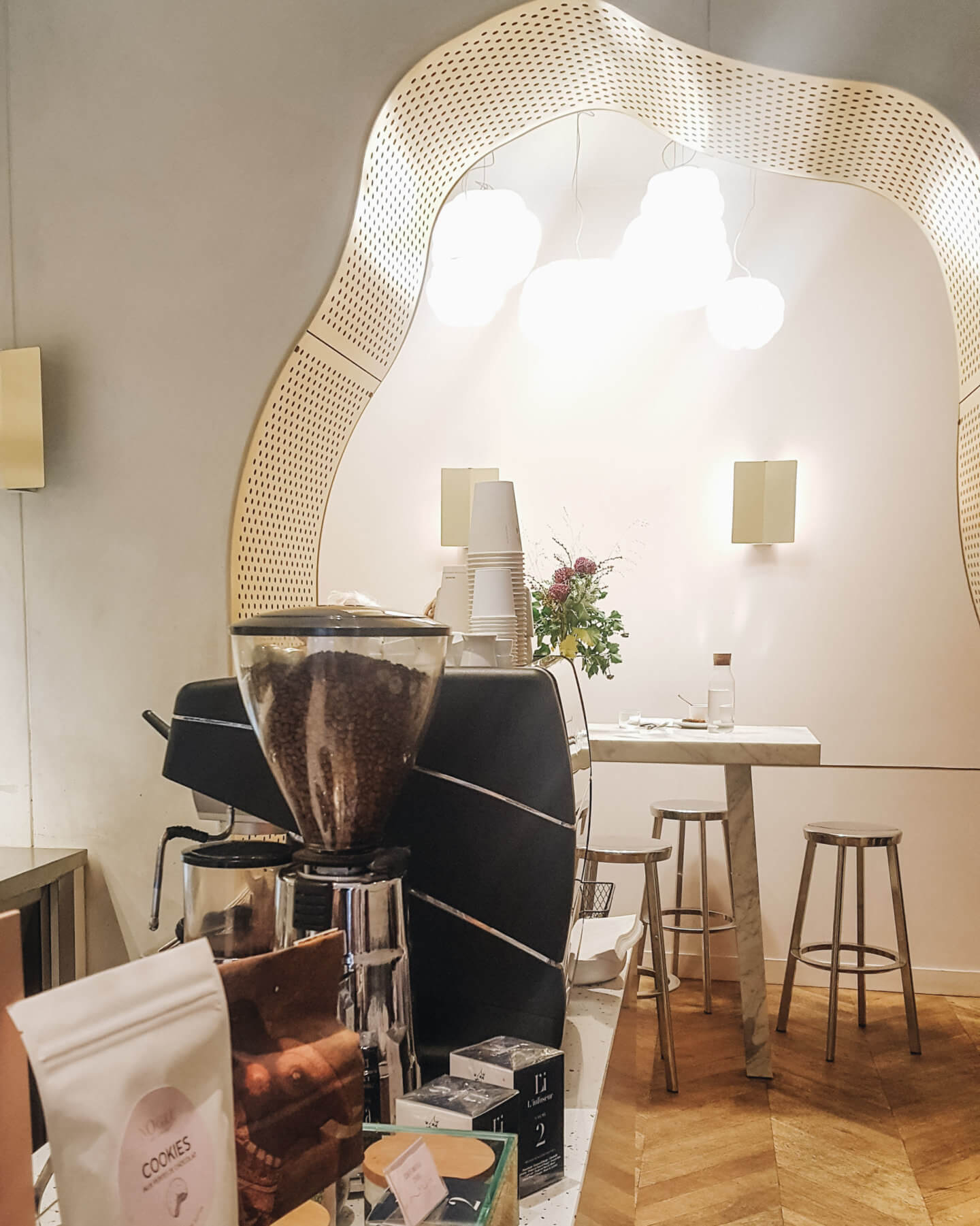 Nicely decorated with flowers and a pink-coloured wall, the cafe had a very cheery, bright atmosphere.
店内はお花やピンクの壁が明るくて、ほっこりするような空間でした。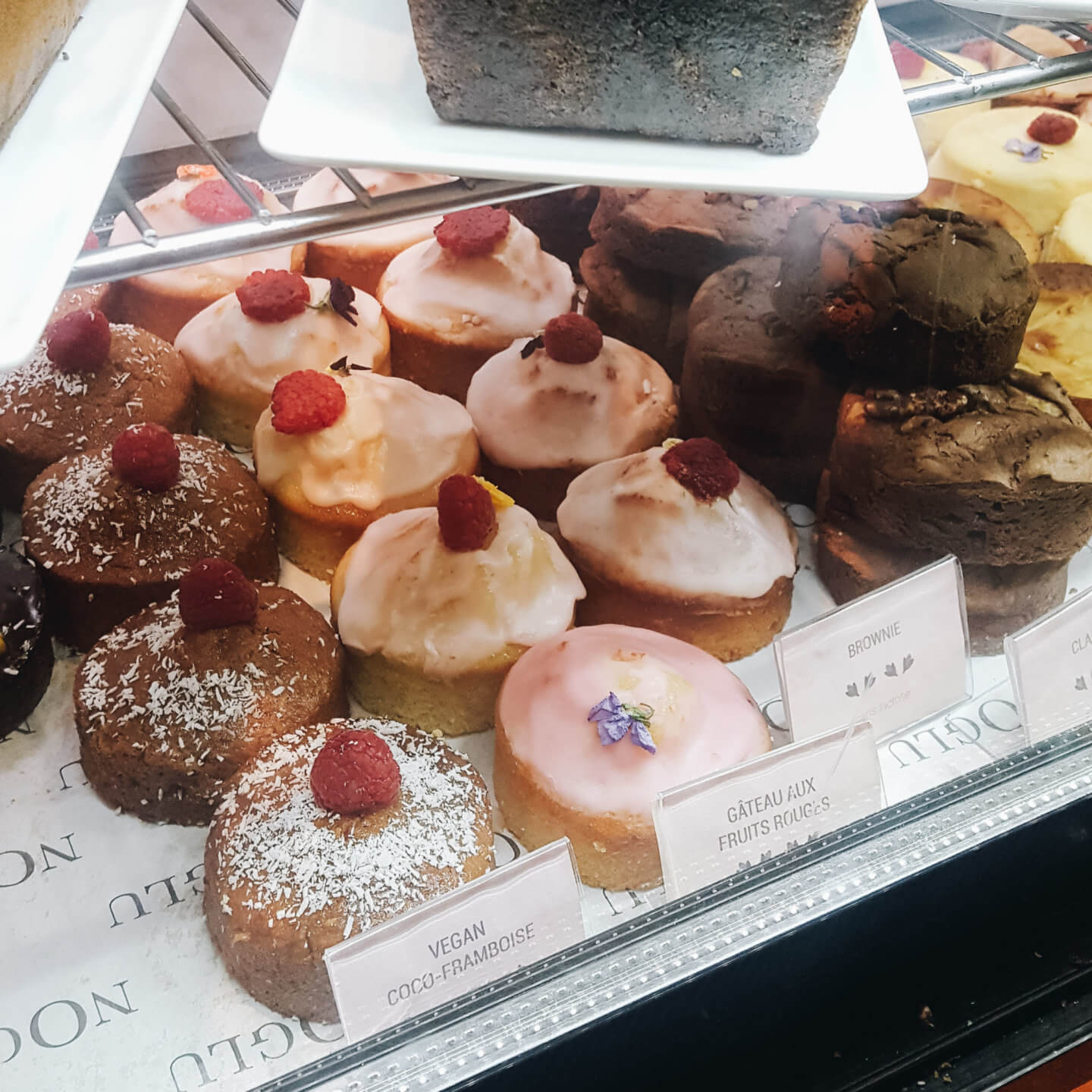 I would love to try their pastries and cakes next time I visit Paris. It was definitely my super lucky find during my stay in Paris!
次にパリに来た時は、ここのケーキやペーストリーもチャレンジしてみたい。本当にみつけてラッキー!なカフェでした。