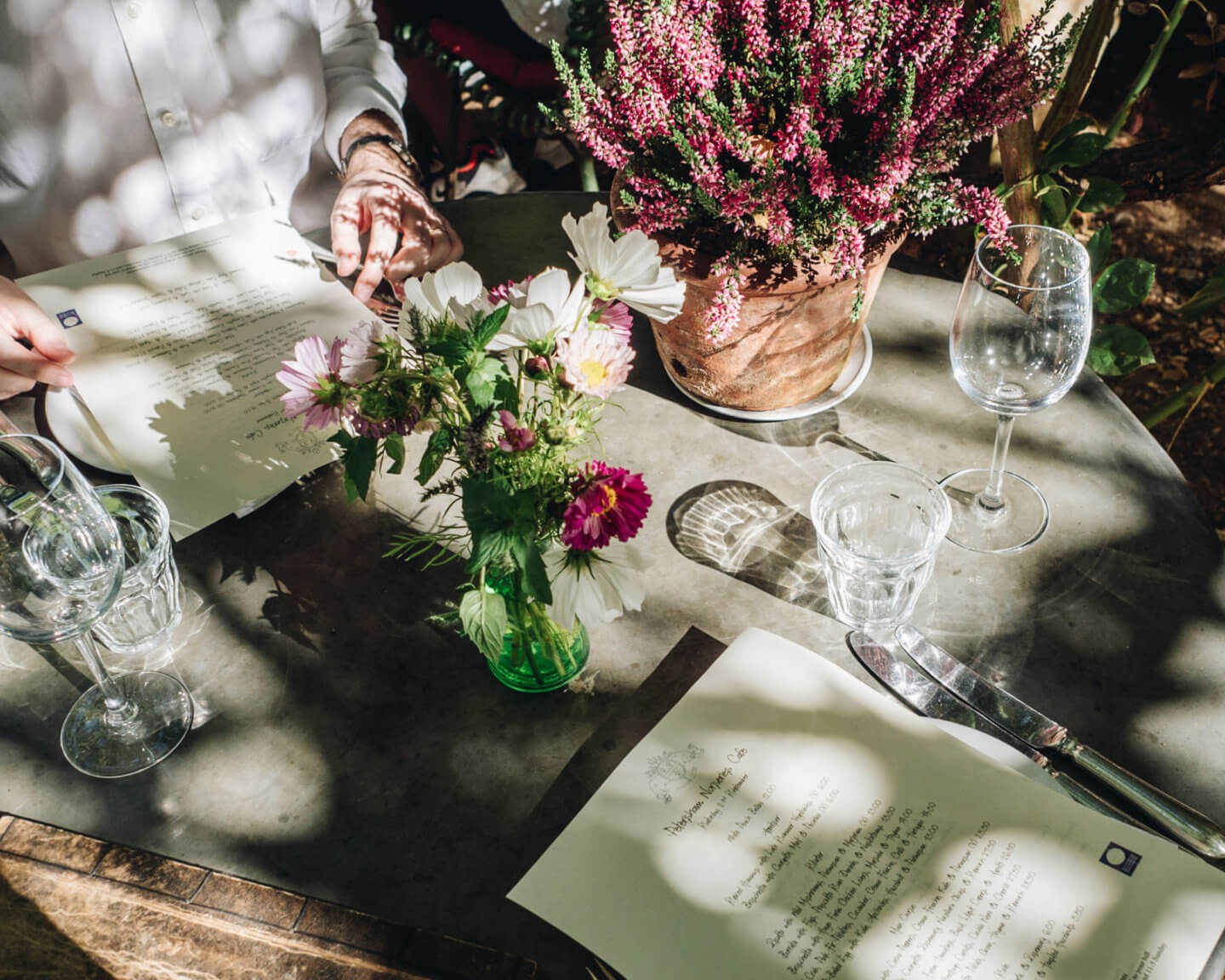 Away from the busy urban heart of London, Richmond is the perfect place for a mini day trip. It's just 20 minutes from central London and is full of classical shopping streets, as well as rich, beautiful nature.
ロンドンの喧騒に疲れたら、おすすめなのがリッチモンド。ロンドン中心から約20分ほどしか離れていないのに、昔ながらのショッピング街や美しい自然に囲まれたエリアです。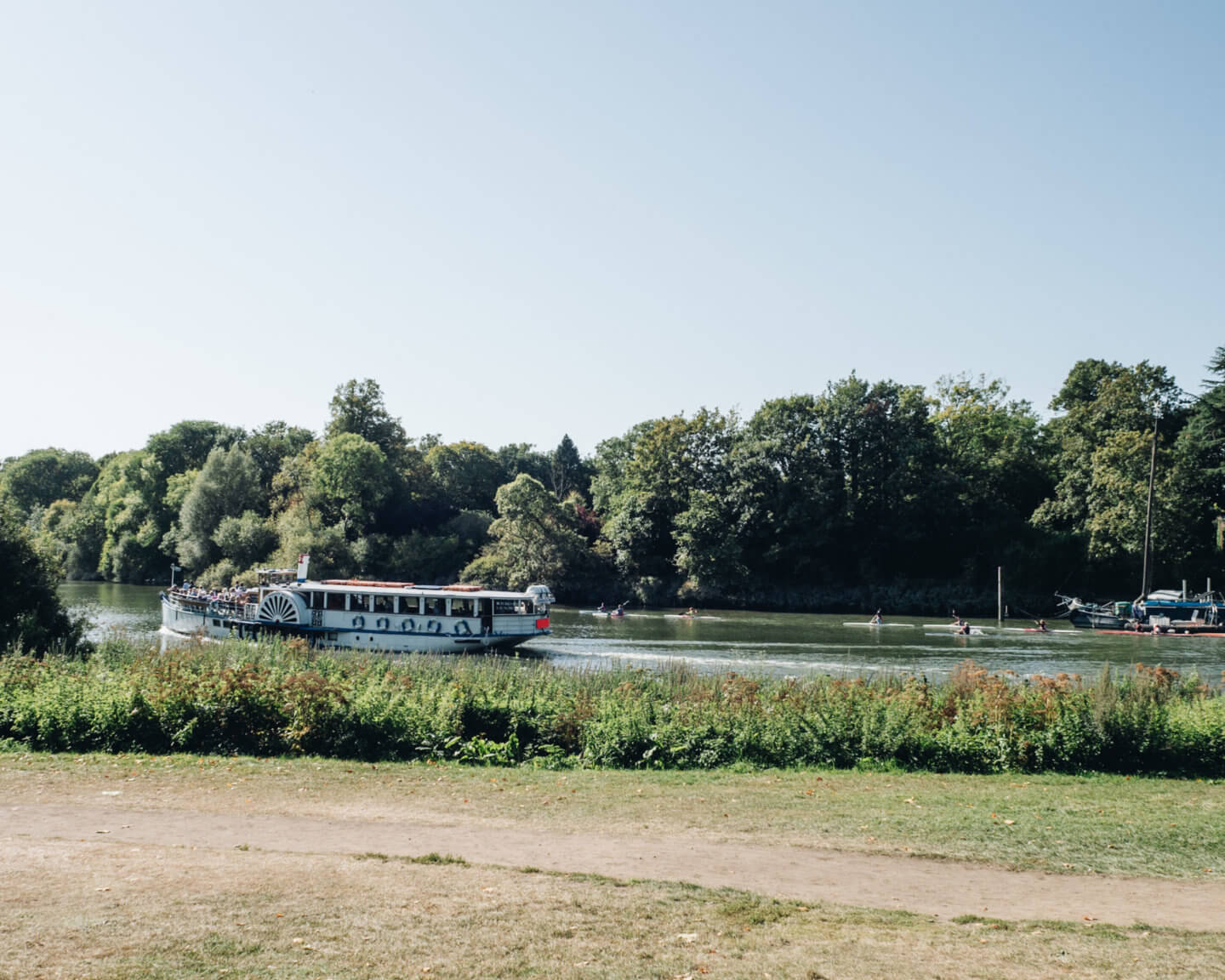 Richmond has been one of my favourite destinations in London since I visited this place for the first time to see Richmond Park. My new favourites – possibly even my new number one – is Petersham Nurseries.
リッチモンドは、初めてリッチモンド・パークを訪れた時からお気に入りのエリア。今回訪れた「ピーターシャム・ナーサリーズ」は、私にとって一番のお気に入りになりました。
It's located 20 minutes walk from Richmond station, with a fantastic view of the River Thames and a little meadow with cows (depending on the season). You could go by bus or by car, but it's such a nice stroll that I would recommend you to walk.
リッチモンド駅からテムズ川沿いを徒歩20分、イギリスらしいメドウ(牧草地)には季節によっては牛もうろうろしています。バスや車でもアクセスできますが、お散歩にぴったりの良いルートなので、ぜひ徒歩をおすすめしたい。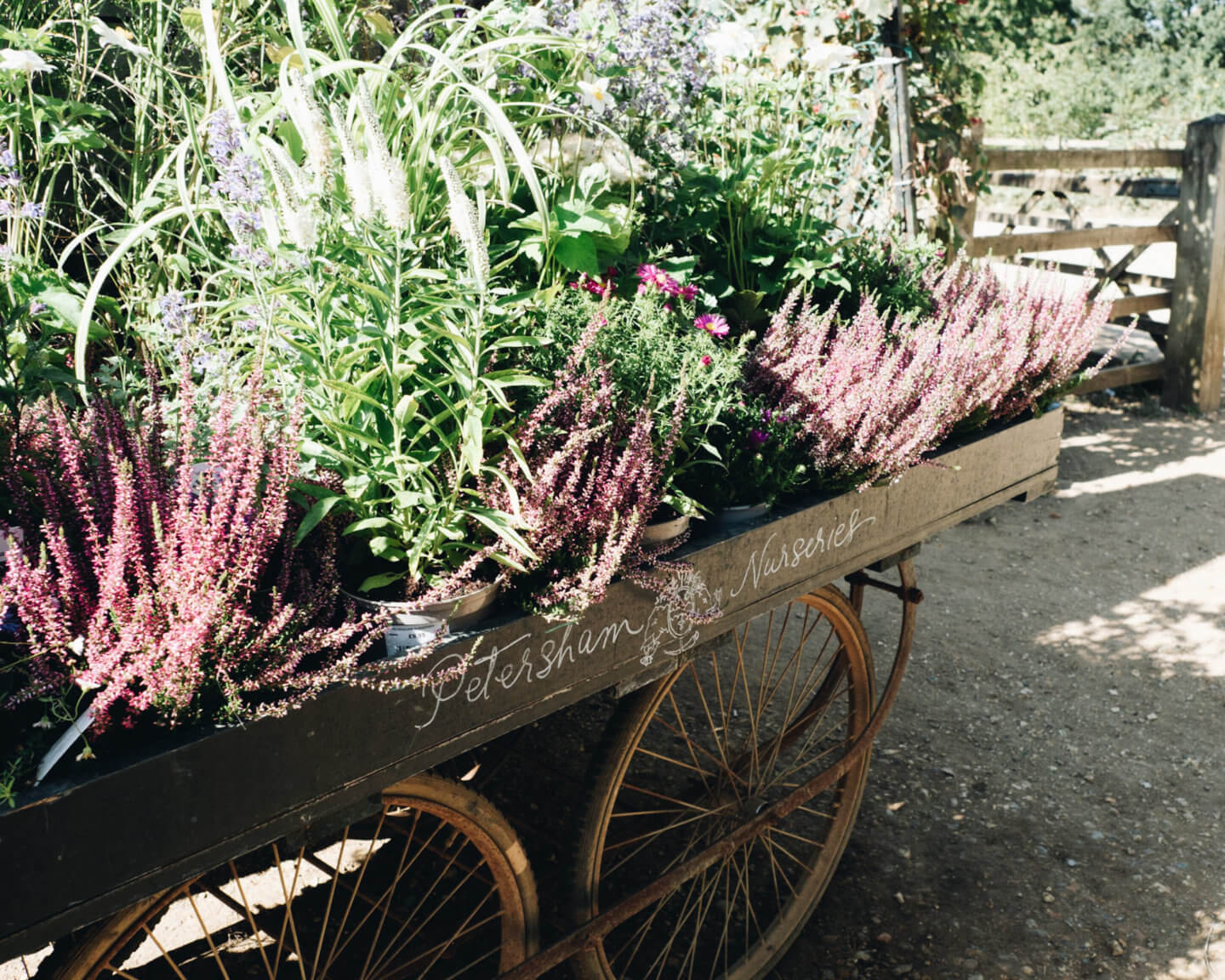 Petersham Nurseries is a garden centre with a fancy restaurant and cafe attached. They have just opened a branch in Covent Garden as well as their original Richmond shop. I have not been to the one in Covent Garden but I assume nothing can compare with the peaceful atmosphere that Richmond creates.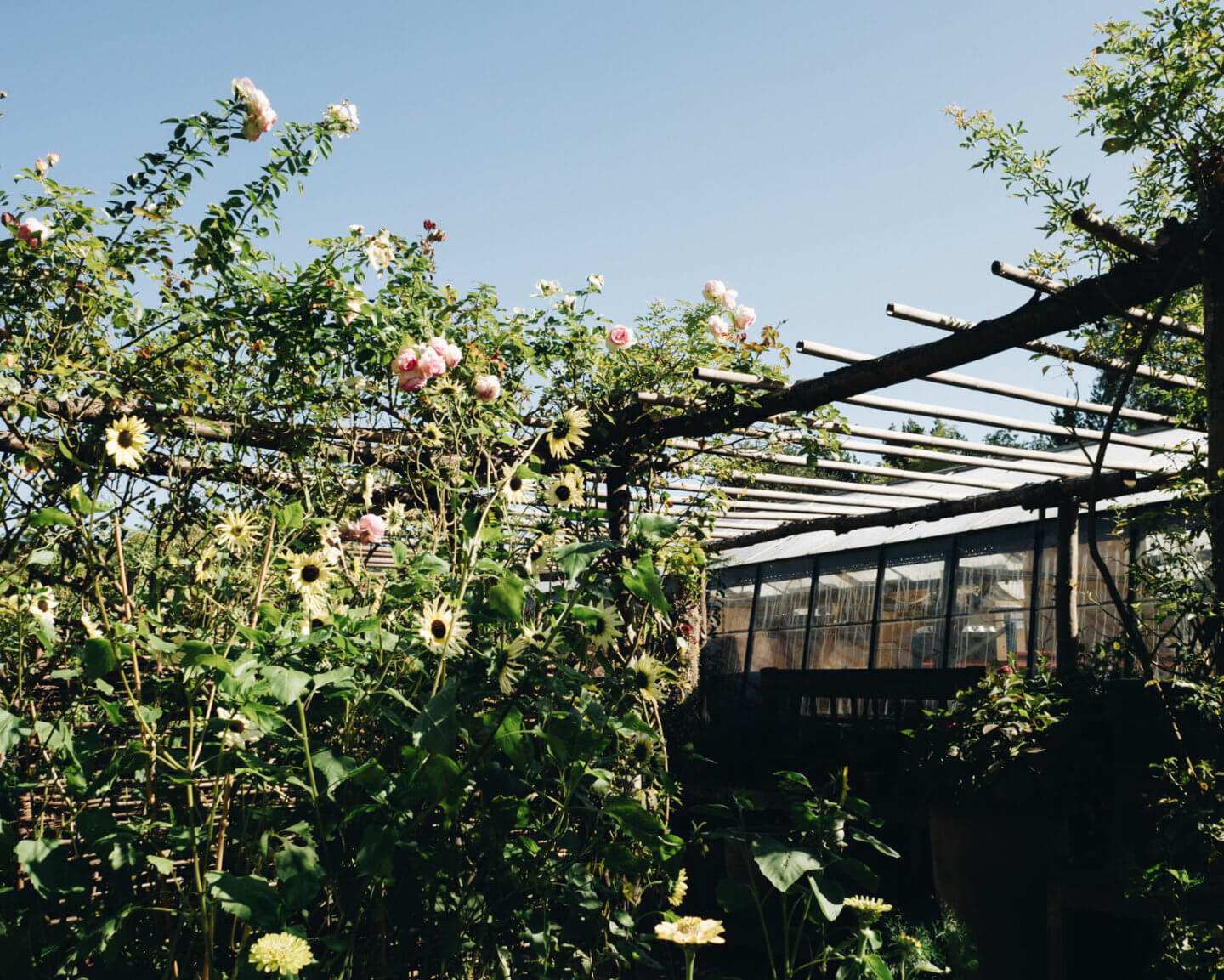 ピーターシャム・ナーサリーズは、レストランとカフェが敷設されたガーデン・センター。ロンドン中心のコベントガーデンにも新しい支店ができましたが、オリジナルはこのリッチモンド。コベントガーデンの方にはまだ訪問できていませんが、自然に囲まれたこのとってもゆったりした雰囲気は、リッチモンドならではのものだと思います。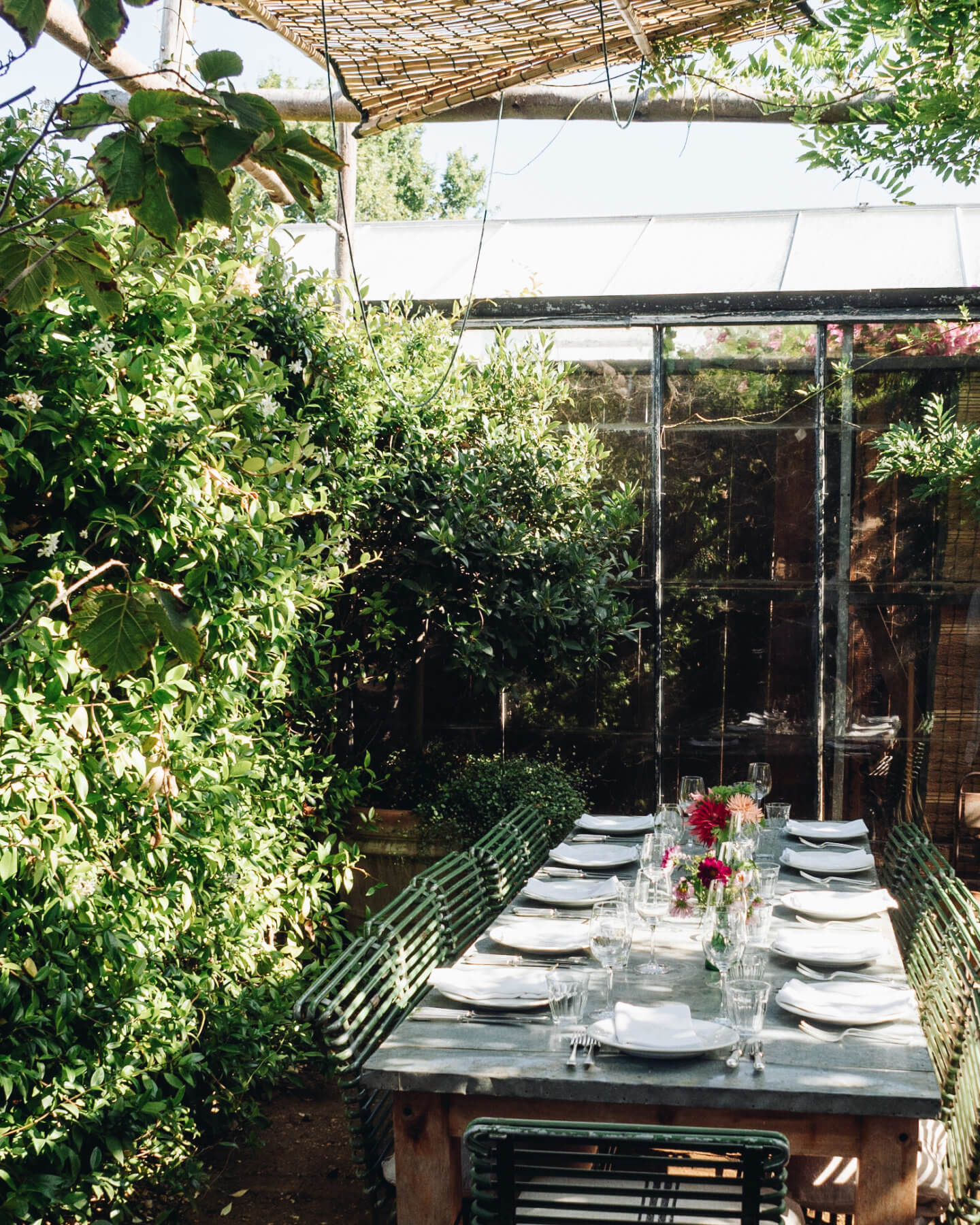 The restaurant serves 'slow food', cooked with flavourful herbs and ingredients. Everything I had here tasted fantastic. It was our anniversary lunch. They had plenty of options for wine, but we decided on sparkling lime and elderflower cordial to toast this amazing natural setting.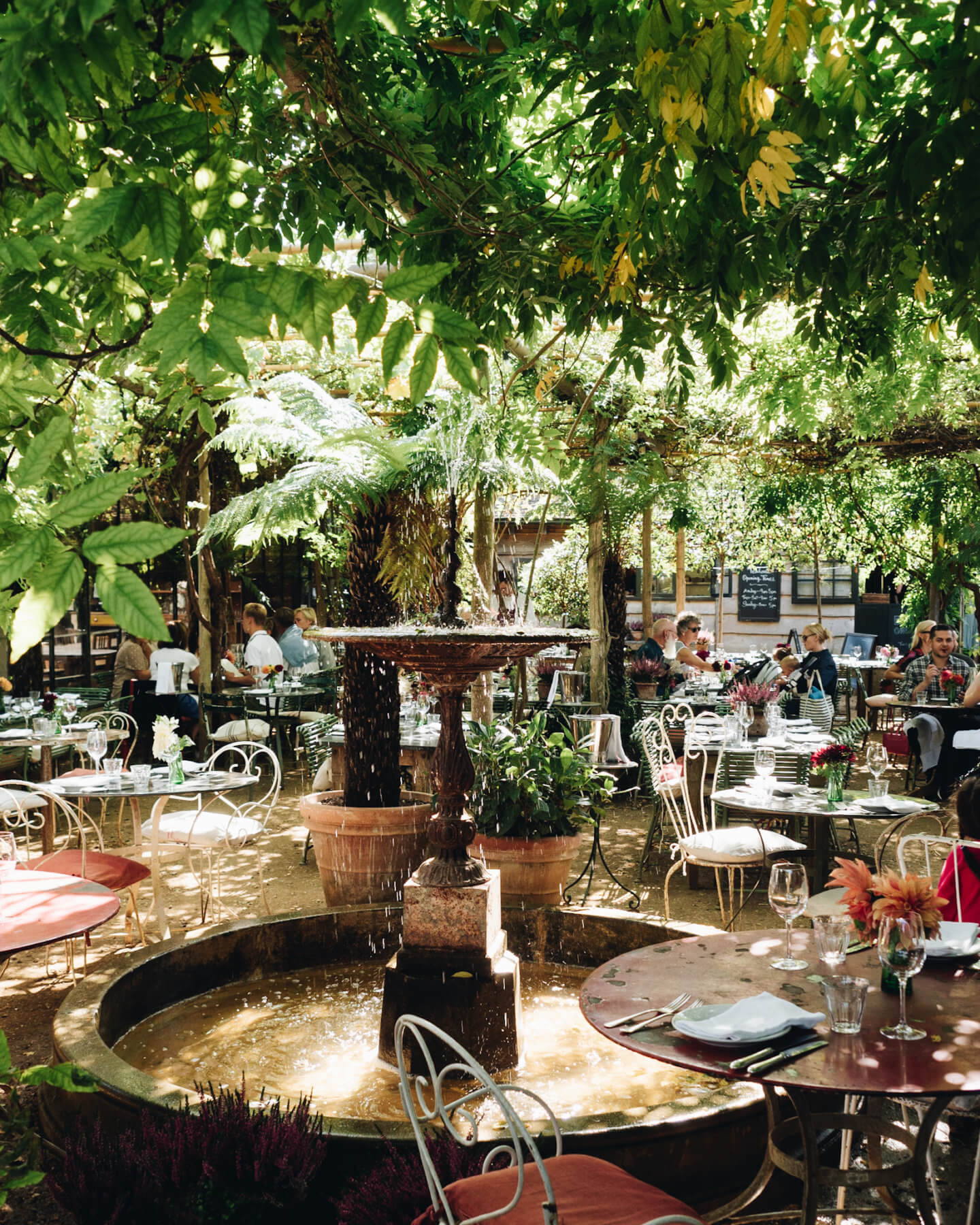 レストランで味わえるのは季節のハーブや素材をふんだんに使った「スローフード」どれもとてもおいしかったです。私たちはアニバーサリーのランチで訪れました。ワインも種類豊富に用意がありましたが、せっかくとてもナチュラルな雰囲気だったので、ライムとエルダーフラワーのスパークリングウォーターで乾杯。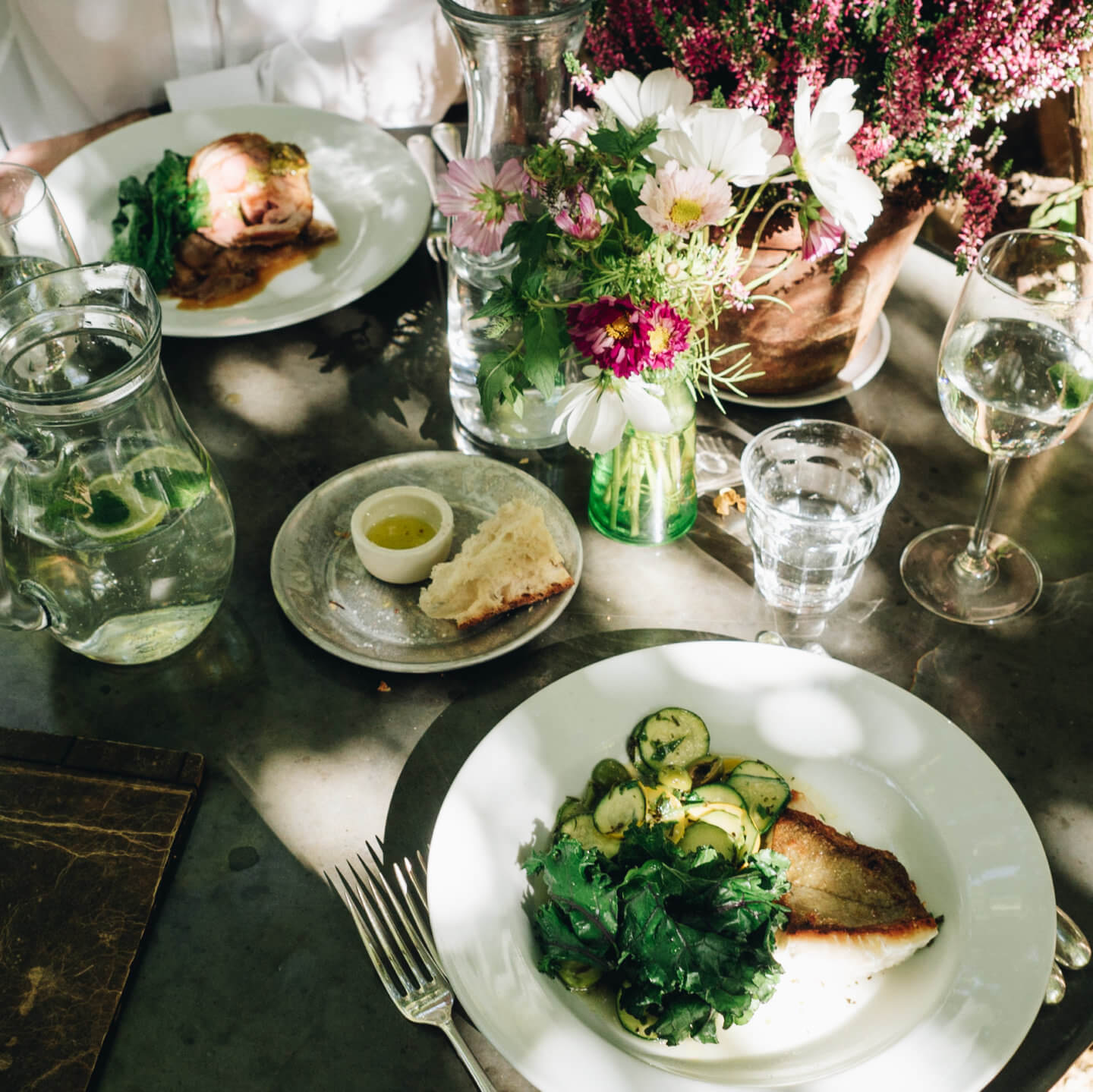 I picked John Dory fish for my main, as well as chocolate and olive oil ice cream for pudding. Not only the taste of the food, but the presentation of each dish, were very beautiful and made each menu item truly special.
Feeling 'komorebi (dappled sunlight filtering thourhg the leaves)' with natural tasting food, was so dreamy.
メニューはどれも美味しそうで、悩みましたが、メインは魚料理のジョン・ドーリー(マトウダイ?)、デザートにチョコレートムースとオリーブオイルのアイスクリームをいただきました。お味がとても良かったのはもちろんですが、盛り付けもとってもおしゃれでステキ。
木漏れ日のレストラン。手元にできる草花の影と、ナチュラルなお料理の味が合わさって、なんだか夢の中のような体験でした。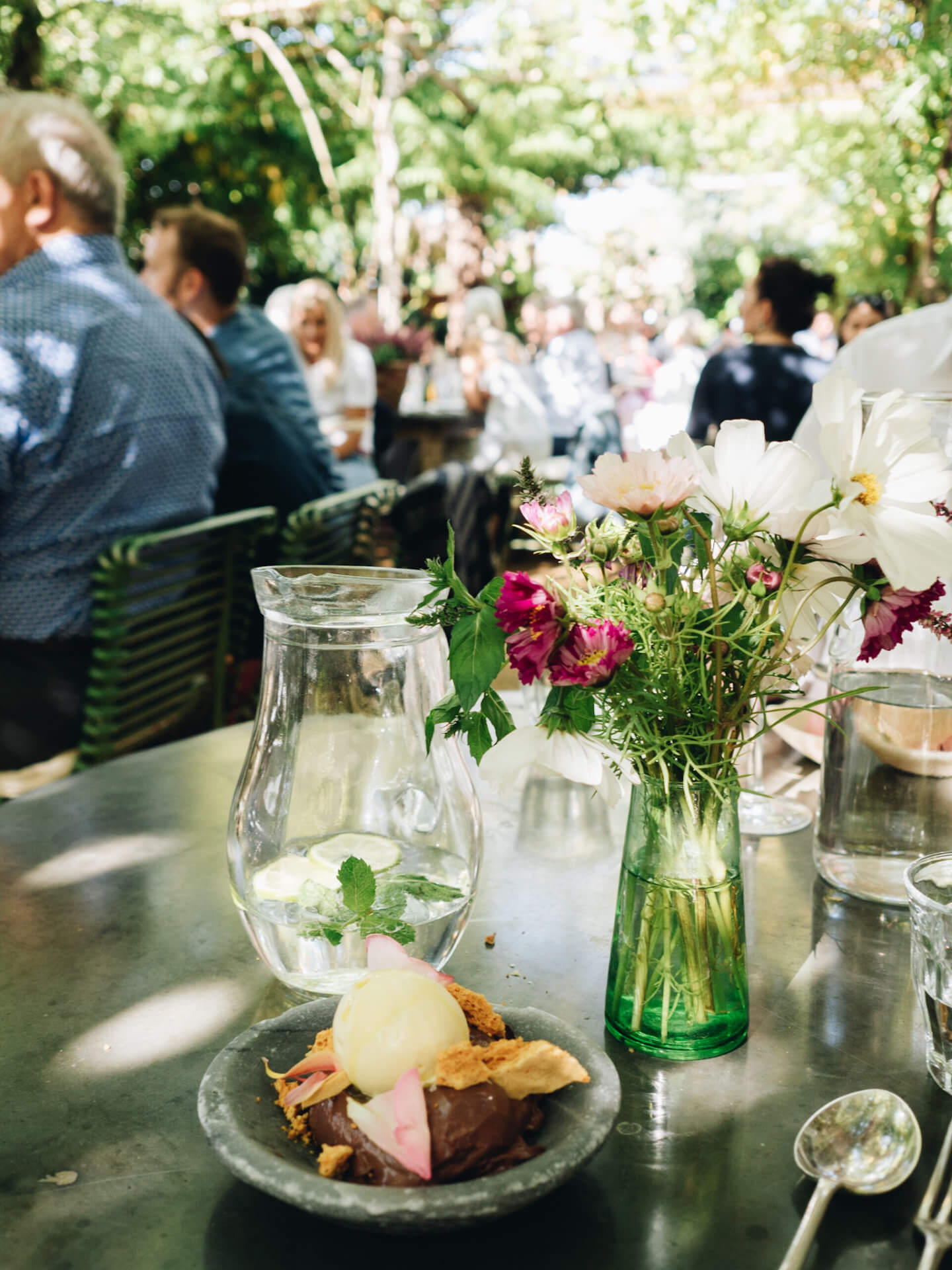 The shop in the greenhouse displays a variety of goods such as cups, plates, candles, face cream and chandeliers. The items were all well curated to match the image Petersham Nurseries represents. You will start wanting everything if you like their aesthetic of leisurely elegant, rich lifestyles.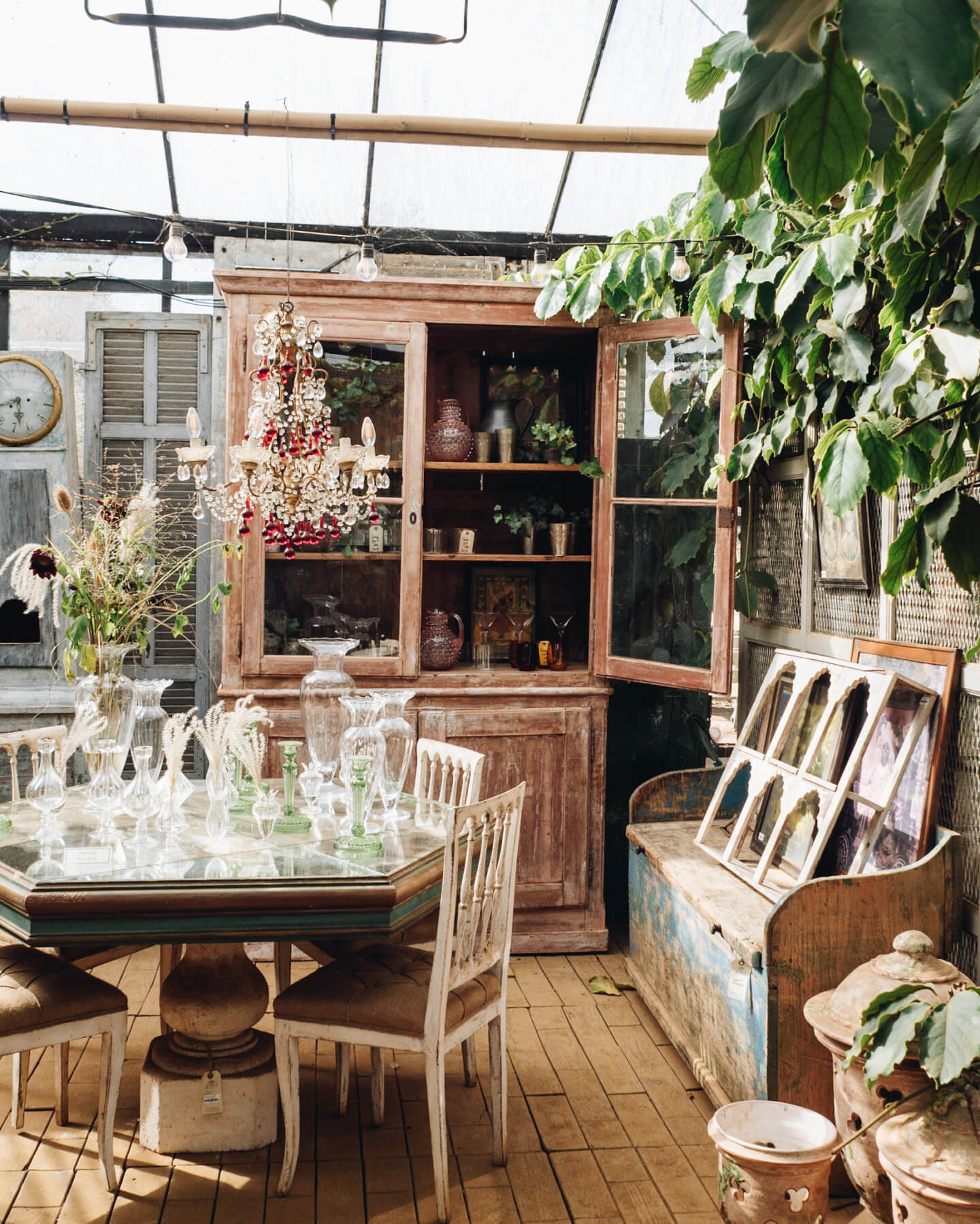 グリーンハウスの中ではカップ、お皿、キャンドル、フェースクリームやシャンデリアまで、様々な商品を販売しています。ピーターシャム・ナーサリーズの、優雅でリッチなライフスタイルによく似合う、ステキな品々。きっと空間まるごとほしくなってしまうこと間違いなしです。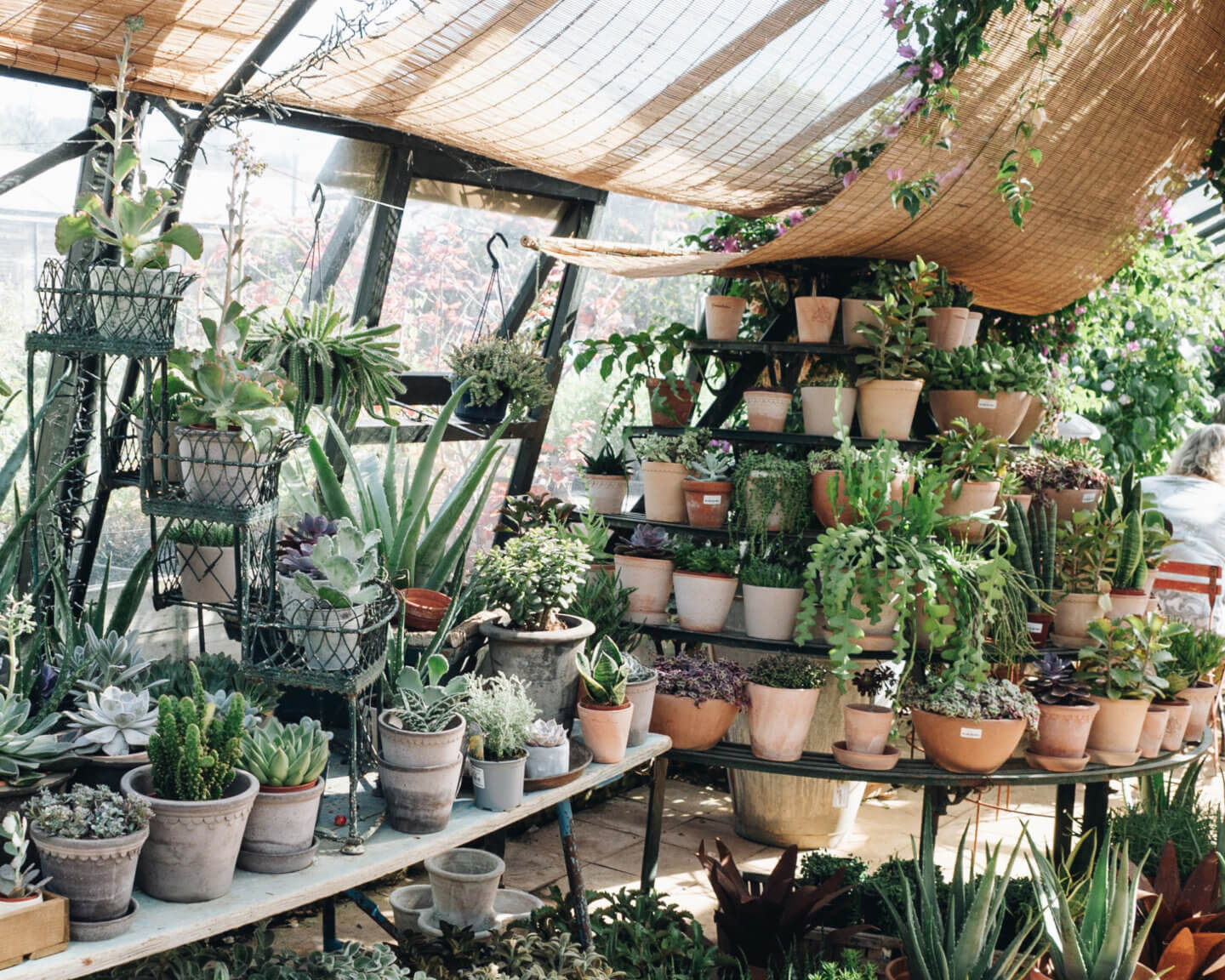 They sell flowers and plants as well. We decided to bring a cute potted cactus and rosemary back to our flat. They will become great reminders of this fantastic anniversary afternoon we spent at Richmond.
植物の販売もしています。私たちは小さなサボテンとお料理にも使われていたローズマリーの苗を記念に購入。リッチモンドでのステキな午後を思い出させてくれる、お部屋の良い相棒となっています。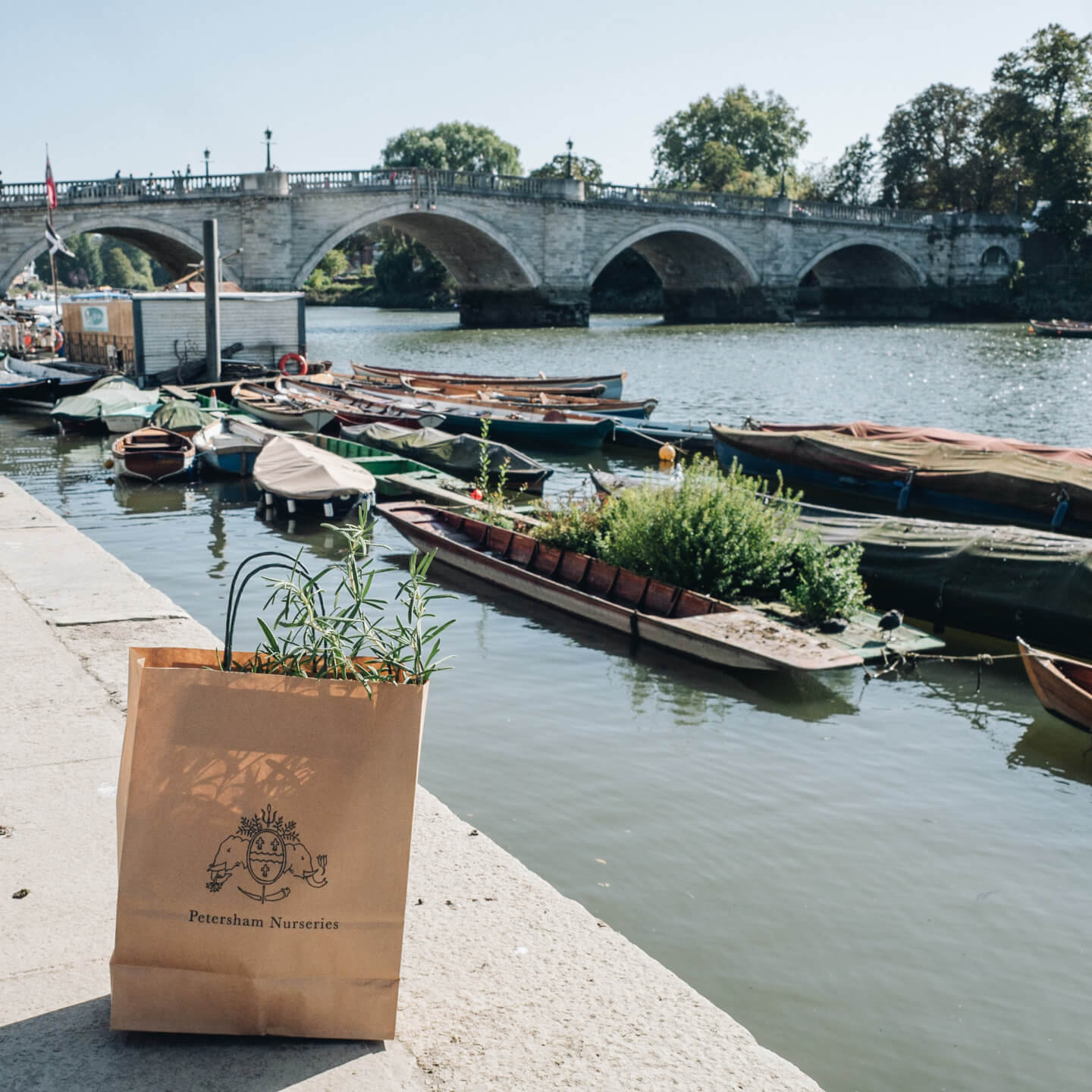 Petersham Nurseries
Booking is essential for Petersham Nurseries Cafe that we visited which offers the more formal dining experience. Alternatively, the Teahouse next door is more casual and you can just turn up on the day.
今回ご紹介したのはフォーマルな 「Petersham Nurseries Cafe」、とても人気なので要予約。敷地内にはよりカジュアルな「The Teahouse」もあり、こちらは予約なしで入ることができます。