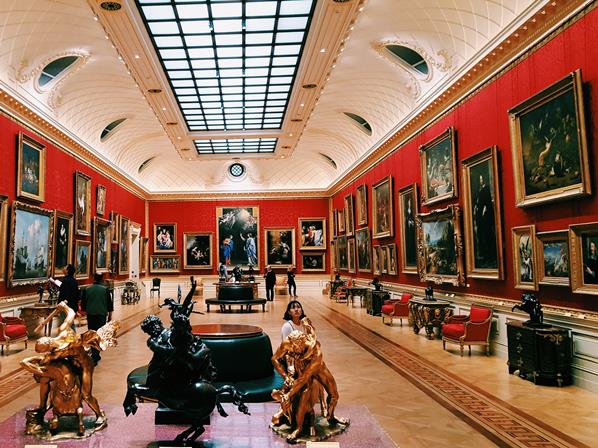 It was just a short walk from the Oxford Street and located on the back of the famous, yellow Selfridges. I have no idea why this place is not so well-known.
オックスフォード・ストリートから少し。有名な黄色のデパート「セルフリッジ」の裏側にあるのに、なぜかあまり知られていない、私の大好きな美術館です。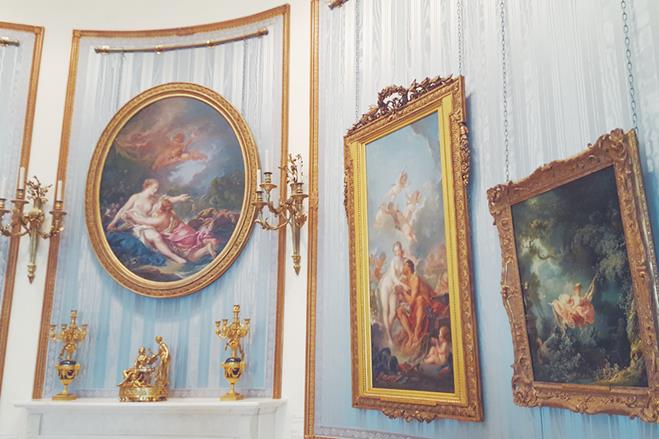 The must-see painting in this museum is, definitely Fragonard's 'The Swing' which is one of the most famous paintings of French rococo style! (Right on the photo)
They don't rent their paintings outside, so this is the only place you can see it!
一番の目玉は、フラゴナールの「ぶらんこ」(写真一番右)
ウォレス・コレクションは絵画の貸し出しを一切していないようなので、ロココの代表作でもあるこの作品を見られるのはここだけ!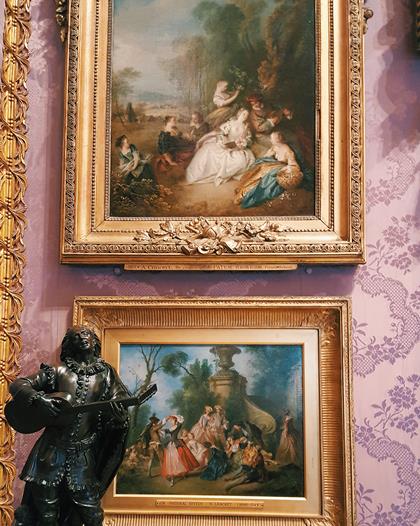 Very KAWAII type of decorations and collections reminded me of the film 'Marie Antoinette' by Sofia Coppola. If you liked that film, this place is like a dream come true!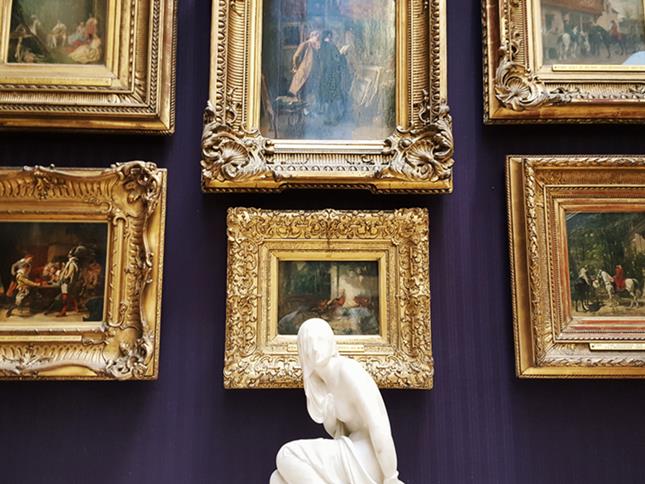 ソフィア・コッポラの映画「マリー・アントワネット」の世界から飛び出してきたような展示物や装飾が数多くあるこの美術館。かわいいものを見るのが大好きな人に、心からおすすめします。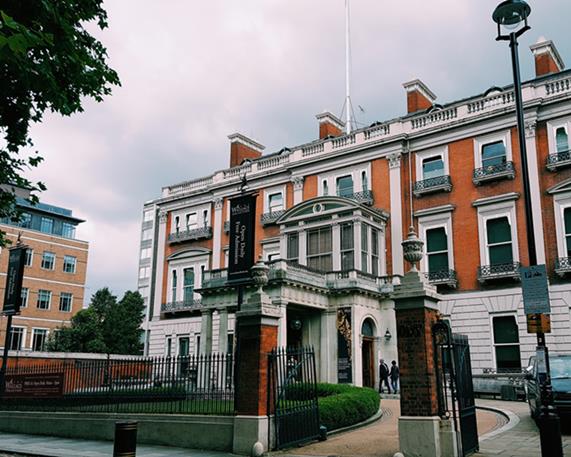 The building itself is a very classical town house. Café space is also very good.
邸宅をそのまま美術館にしているので、建物そのものもとってもキレイ。私はなかなか時間がとれずお茶をできたことが無いのですが、カフェもとってもステキ。ショッピングがてら、美術館を見学し、そのままお茶ができたら最高だなぁと思います。
Marylebone Highstreet where the bookshop I wrote in the earlier post 'Daunt Books' is located is a short walk from here.
以前紹介した「Daunt Books」があるメリルボーン・ハイストリートもここからすぐ。
ゆったりと、優雅な時間が過ごせる、隠れ家的な美術館。イチオシです。